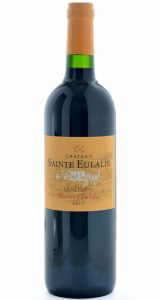 In February, The International Wine of the Month Club's Premier Series is excited to offer our members four outstanding wines from around the world, beginning with the 2017 Château Sainte Eulalie Plaisir d'Eulalie Minervois. Ripe, round, and beautifully textured, the 2017 Plaisir d'Eulalie highlights this renowned Languedoc estate's inimitable terroir, old vines, and expert winemaking in yet another exceptional vintage. Savory scents of black cherry and plum, intertwined with hints of violet, Provençal herbs, and black pepper greet the nose and continue to develop and impress for hours. Juicy red and black fruit flavors mingle with hints of garrigue and violets to fill the mouth and grace the palate, while soft, ripe tannins frame this seductive red and carry the wine's pleasing surfeit of flavors to a fulfilling finish. The 2017 Château Eulalie Plaisir d'Eulalie is a wine for those who appreciate a pure unadulterated red wine that displays both beautiful fruit flavors and an authentic taste of its place of origin. For those seeking such a wine, they need look no further than this superb country wine from France's oldest wine producing region.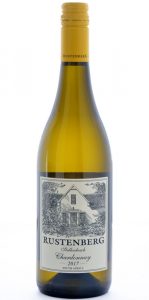 Our next Premier Series feature is the bold and complex 2017 Rustenberg Stellenbosch Chardonnay, a wine that bears more than a passing resemblance to the traditional Napa Valley Chardonnays of the 1970s – the very wines that challenged France's superiority with Chardonnay and established California as the New World's premier wine producer. The 2017 Rustenberg Stellenbosch Chardonnay offers enticing aromas of apple, apricot, coconut, orange peel, and toasty oak. In the mouth, Rustenberg's Chardonnay is equally rich and balanced. It fills the mouth with complex fruit flavors tempered with hints of marzipan and fresh acidity, all wrapped in creamy oak from a 12 month hiatus in barrel. Add the further complexity imparted by wild yeast fermentation in barrel and Rustenberg's 2017 Stellenbosch Chardonnay presents itself as world class wine and a real Chardonnay lover's dream.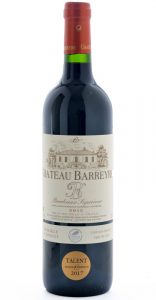 Next among this month's exceptional features is the 2015 Château Barreyre Bordeaux Supérieur. With ideal growing conditions throughout the 2015 vintage, and traditionally very low vineyard yields, Château Barreyre has produced the château's most prodigious wine to date. The 2015 Château Barreyre weighs in at a whopping 15% alcohol and is packed with color and mouth-filling flavors. It wears a deep purple robe and offers a seductive set of aromatics. The savory scents of blackberry, cassis, dark chocolate, and hints of cedar and fresh forest floor come to fore. In the mouth, the wine's haunting aromatics reappear to grace the palate. Carried on a bed of smooth-textured tannins, one hardly notices the power this wine packs until the wine has slipped ever so easily down the throat. Bold and beautiful but never brash, the 2015 Château Barreyre is a joy to drink now, though it will undoubtedly continue to improve in bottle for at least several more years.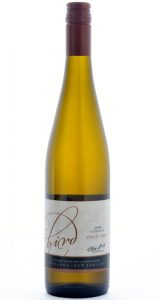 Completing this month's Premier Series offerings is the 2016 Steve Bird Gisborne Pinot Gris, a wine that makes a bold statement right out of the bottle with Pinot Gris's natural tint – a bright luminescent golden yellow color. From the color, one might almost think an unctuous wine awaits a beckoning sweet tooth, but not so. Fresh, clean aromas reminiscent of pear and white peach imbued with a hint of exotic spice greet the nose. In the mouth, one immediately realizes the magic in this wine is not in the form of sweetness. Steve Bird's single vineyard Pinot Gris offers a wealth of subtle fruit flavors, a gentle flinty minerality, and an impeccable texture and mouthfeel. Moreover, touches of spice and refreshing acidity lead to an immensely satisfying finish that made tasting panel members beg for more.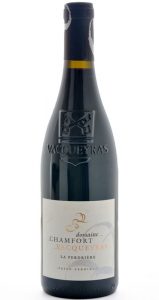 The International Wine of the Month Club's Collectors Series is thrilled to offer three special collectable wines in February, beginning with the rare 2016 Domaine Chamfort Vacqueyras from the Southern Rhône Valley. As a blend of 65% Grenache, 20% Mourvèdre, and 15% Syrah, the 2016 Domaine Chamfort Vacqueyras is a powerful yet polished wine of great character from old vines, many of which are in excess of 50 years of age. Deeply colored, full-bodied and packed with flavor, the 2016 Domaine Chamfort Vacqueyras displays a heady bouquet of dark fruits, anise, garrigue (the amplifying herbal scents and savors of the Provençal landscape), pepper and spice. Moreover, the wonderful 2016 vintage in the southern Rhône has endowed the 2016 Chamfort Vacqueyras with additional elegance. Rich in fruit and long on flavor, this youthful but complex Vacqueyras is already chock full of hedonistic pleasure, yet further reward awaits those with the patience to afford this wine an additional year or more in bottle. An outstanding effort from Domaine Chamfort, Vasco Perdigao's 2016 Vacqueyras deserves a place on every Rhône lover's table as well as a cool resting spot in the cellar.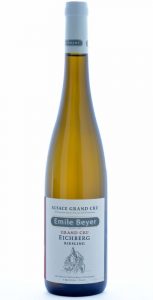 Our next February Collectors Series offering is Emile Beyer's 2016 Grand Cru Eichberg Alsace Riesling, a highly allocated, truly exceptional, delightfully dry Riesling that is meant to be enjoyed at table with a splendid meal. Emile Beyer's 2016 Grand Cru Eichberg Riesling offers a beautiful aroma and a wealth of complex flavors, beginning with an enthralling potpourri of spring flowers, honeysuckle, orchard fruits, hauntingly delectable spice tones, and an engaging minerality, all bolstered by bright acidity. Balanced acidity with the mouthwatering freshness of lemon zest adds crispness and lift to the wine's long, explosive finish. With a glass of Emile Beyer's Eichberg Grand Cru Riesling, put aside all preconceived notions of the noble Riesling varietal and discover the grape's true beauty, without the residual sugar.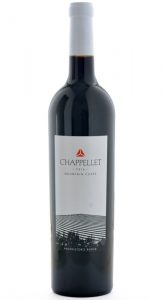 Rounding out this month's Collectors Series is the 2016 Chappellet Mountain Cuvée from master Napa Valley winemaker Phillip Corallo-Titus. The 2016 Chappellet Mountain Cuvée is a delicious crowd-pleasing Cabernet blend (51% Cabernet Sauvignon, 24% Merlot, 13% Malbec, 9% Petit Verdot, and 3% Cabernet Franc). Dark purple in color, packed with rich fruit, and endowed with ripe tannins that beautifully frame the wine's cornucopia of complex flavors, the 2016 Chappellet Mountain Cuvée raises the bar for Napa Meritage offerings. The wine's enticing bouquet reminiscent of classified Bordeaux gives way to a wealth of black currant fruit, cedar, dark chocolate and a pleasant touch of earthiness that many other California Cabernet based wines seem to lack. Bold but not brash, the wine unfolds in the glass as it breathes, revealing plenty of appealing fruit and finesse along with ample structure to allow it to evolve further for several more years. More than just a good solid Cabernet, the 2016 Chappellet Mountain Cuvée is truly an outstanding effort from Phillip Corallo-Titus and the folks at Chappellet. Enjoy!