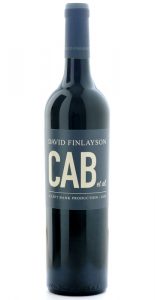 In February, The International Wine of the Month Club's Premier Series is excited to feature four exciting world-class wines from around the world, beginning with the 2020 David Finlayson CAB et al. This delicious red pays tribute to the preeminence of Cabernet Sauvignon in the finest Left Bank wines of Bordeaux's fabled Médoc. A plush blend of Stellenbosch and Paarl grapes, the 2020 CAB et al. seamlessly combines Cabernet Sauvignon with Petit Verdot, Merlot, and Cabernet Franc, resulting in a riot of aromas and flavors. Juicy blackberry flavors meld with cassis, red currant, graphite, and a welcome hint of forest floor, much to the delight of the nose and palate. David Finlayson set out to create the ultimate South African Cabernet blend, and he has succeeded admirably. In this wine, he has also fashioned a superb Left Bank Bordeaux blend, often known as a Meritage. No smoke or mirrors here, just one very flavorful, easy-drinking Cabernet blend from low yields, superior vinicultural practices, and maturation in a combination of 95% French oak and 5% American oak in the hands of "The King of South African Cabernet." Enjoy!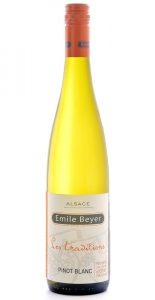 Our next feature this month is the racy, pure 2021 Emile Beyer 2021 Les Traditions Pinot Blanc, a wine that pays tribute to Alsace's traditional white grape and the region's unique terroir. As a consummate producer of Alsace Pinot Blanc, Christian Beyer utilizes two of the appellation's traditional grape varieties (Auxerrois and Pinot Blanc) for his Les Traditions Pinot Blanc. Curious as this may sound, in Alsace a blend of both permitted varieties is often simply labeled as Pinot Blanc. The 2021 vintage embodies the classic characteristics of Pinot Blanc as Beyer's 2021 Les Traditions Pinot Blanc opens with an enticing aroma, redolent with the scents of orchard fruits: apple, apricot, white peach, and pear grace the nose along with a refreshing underlying minerality. In the mouth, a succulent mélange of orchard fruits flows on a vein of juicy acidity to enliven the palate. Not surprisingly, Christian Beyer's organically certified 2021 Les Traditions Pinot Blanc stands head and shoulders above the competition as Beyer treats his Les Traditions with the same careful attention that he affords his Grand Cru offerings. Enjoy!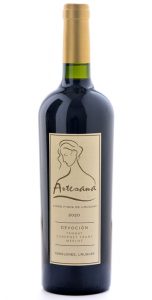 This month's next red feature is the rare and highly allocated 2020 Artesana Devoción. A blend of Tannat, Cabernet Franc, and Merlot, it is Artesana's premier offering and an International Wine of the Month Club exclusive. Analía Lazaneo and Valentina Gatti, Artesana's two highly skilled winemakers, have fashioned a truly exceptional wine in the 2020 Devoción. Deep purple and nearly impenetrable in color, one could easily expect a robust offering, but there is so much more to this wine than power. The 2020 Devoción is imbued with a deep, complex aroma and dark berry flavors. Blueberry, black cherry, and pomegranate greet the nose. The wine's pronounced black fruits re-emerge in the mouth displaying hints of cedar, thyme, mint, and bergamot. While the palate is intense, the 2020 Devoción is also impeccably balanced and refreshing, with great volume and a long lingering aftertaste. Enjoy!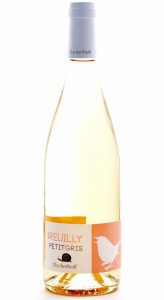 Rounding out this month's Premier Series is another rare, highly allocated wine in the 2021 Domaine Dyckerhoff Reuilly Petit Gris. This very traditional Vin Gris emanates from a tiny 1.25-acre parcel. Although it is a white grape, Pinot Gris is the rare white grape variety with a slight gray or pink hue to its skin; hence, the moniker Vin Gris. And, in Reuilly, Pinot Gris must by law exhibit a slight hint of rose as does Domaine Dyckerhoff's eye-catching 2021 Reuilly Petit Gris. Imbued with the palest salmon or rose hue, Christian Dyckerhoff's 2021 Petit Gris not only delights the eye, it also ingratiates the nose and palate with its high-toned aromatics. Soft scents of wild strawberries, white peaches, and apple blossoms greet the nose and become suffused in the flavor profile of this wine. Textured, yet bright and energetic, the wine's enchanting fruit components complement Reuilly's natural acidity and mineral-rich terroir. Enjoy!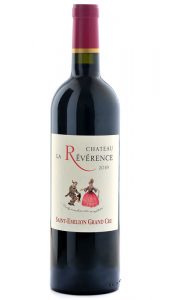 The International Wine of the Month Club's Collectors Series is again proud to offer three exceptional wines from three world-renowned estates and appellations, beginning with the stylish, superbly crafted, and highly rated 2019 Château La Révérence Saint-Émilion Grand Cru (94 Points: James Suckling & 93 Points: Wine Enthusiast). This exceptional offering hails from a tiny 7-acre vineyard just north of the village of Saint-Émilion. It is a young, full-bodied Saint Émilion Grand Cru from 50% Cabernet Franc and 50% Merlot that already shows its class and promises even more over the long haul. It offers layers of dark berries and black fruits, hints of fennel, and plenty of firm ripe tannins, which will serve it well for a decade or more. Elegant and complex, too, the 2019 Château La Révérence Saint-Émilion Grand Cru graces the palate with fresh blackberry, blueberry, currant, and plum flavors infused with deft touches of cinnamon and exotic spices for added complexity. Beautifully textured and bursting with energy on the finish with fresh black pepper and heady tannins, the 2019 Château La Révérence Saint-Émilion Grand Cru makes a bold, beautiful statement.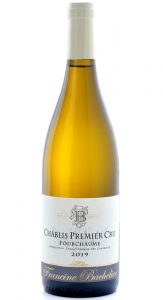 Next up is the superlative 2019 Francine Bachelier Fourchaume Premier Cru Chablis, which highlights Fourchaume's renowned terroir and Francine Bachelier's acumen in fashioning exceptional Premier Cru Chablis. The scion of a warmer than average vintage, Bachelier's 2019 Fourchaume Premier Cru seamlessly weds pure ripe fruit with Chablis's telltale flint and chalky minerality. In the mouth, this racy, crowd-pleasing Premier Cru Chablis is both subtly complex and quietly seductive, offering a fine layer of acacia and orchard fruit flavors infused with a satiny texture and a ribbon of fresh minerality, which left our palates begging for more. Bachelier's 2019 Fourchaume Premier Cru Chablis is a wine that you will not want to put down and will want to drink often now and over the next several years. Although it goes down easily, taking time to sip and savor this superb Premier Cru Chablis will handsomely reward the patient partaker. Enjoy!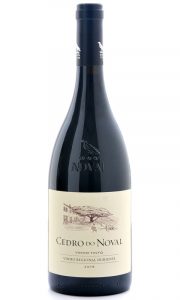 Completing this month's Collectors Series is the ripe, expansive, and juicy 2018 Quinta do Noval Cedro do Noval Tinto, a wine that beckons with each sip. Deeper and more complex than in previous vintages, the 2018 Cedro do Noval Tinto offers a delicious combination of red and black fruits, vanilla, spice, and black pepper. Blackberry, blueberry, cherry, and plum all make their appearance in this Tinto's aroma and flavor. In the mouth, the wine's savory spice notes come to fore, melding with the wine's fruit and tea-like tannins. Provide the flavorful 2018 Cedro do Noval Tinto 20 minutes or more of aeration and enjoy how it expands in the glass, its tannins smooth, and a warm pleasant finish has you begging for more.