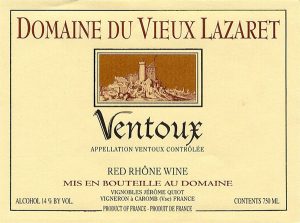 In December, The International Wine of the Month Club's Premier Series will feature a rare exceptional red wine from Provence, the 2016 Domaine du Vieux Lazaret Ventoux. This Provençal classic entices with its heady aroma; the seductive scents of red berries, mostly in the form of raspberries and redcurrants, immediately greet the nose. Add touches of wild Mediterranean herbs and garrigue, the scented brush of Provence, and an intoxicating concoction is in store to delight the nose. Silky smooth in the mouth and bursting with fresh fruit and pleasant racy spice tones, it is hard to resist this seductive, medium-bodied red wine that goes down ever so easily and accompanies with aplomb a wide range of holiday fare.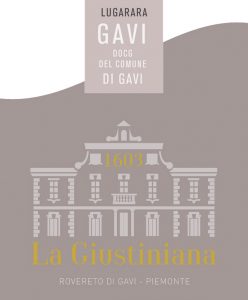 Our accompanying white Premier Series feature is the 2017 La Giustiniana Lugarara Gavi del Commune di Gavi DOCG, an exceptional Gavi from Stefano Massone. This single vineyard Gavi embodies all of the Cortese grape's finest attributes: charm, elegance, finesse, and laser-like precision. The 2017 La Giustiniana Lugarara Gavi offers a beautiful straw-colored robe and a delicate perfume resplendent with the scents of pure freshly squeezed grapes, acacia and citrus blossoms as well as plenty of juicy acidity in the form of lemon zest. Add a soft but refreshing mid palate and impeccable texture and balance that complements the wine's racy finish and we bet you will find this wine truly hard to resist.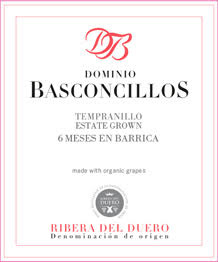 Next in this month's exceptional quartet is the much coveted 2016 Dominio Basconcillos Seis Meses Ribera del Duero, a wine that received 94 Points from Decanter and seriously raises the bar for all Ribera del Duero. This certified organic offering emanates from selected lots of grapes grown on a mixture of gravel and clay soils, which provide superb drainage and impart complexity as well as a diversity of flavors to an already impeccably balanced, fruit and spice packed wine. The 2016 Basconcillos Seis Meses Ribera del Duero reflects the estate's pre-eminence in crafting traditional Ribera del Duero, as it offers a deep red color, superb concentration, and plenty of polish to complement its ample ripe tannins. Heady aromas of blackberry, dark cherry, sassafras, sage and violet flowers delight the nose. Happily, this youthful Ribera del Duero follows through in the mouth, too, offering plenty of smooth robust fruit and spice flavors backed by just the right amount of healthy tannins to assure a long illustrious life and many years of pleasurable drinking.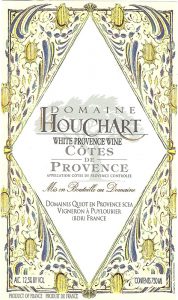 Completing this month's Premier Series offerings is the delicious and eminently drinkable 2017 Domaine Houchart Côtes de Provence Blanc. In this rare white wine made from traditional Provençal grapes, one can almost taste the Provençal sun, feel the cool breeze wafting from the Mediterranean Sea, and smell the scented fragrance of Provence's magical landscape. Light, fresh, yet full of flavor and pinpoint precision, the 2017 Domaine Houchart Côtes de Provence Blanc offers an intoxicating aroma of citrus, mango and white peach. In the mouth, the wine's crisp orange peel and spice flavors appear on a sea of delicate acidity, making the wine's delightful finish both round and refreshing. Domaine Houchart's delicious 2017 Côtes de Provence Blanc brought a host of smiles to our tasting panel and made us all beg for more. No smoke and mirrors, oak, or butter tones here, just one fresh, unique white wine that embodies the best of Provence.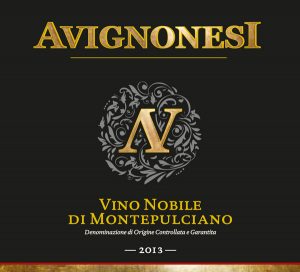 The International Wine of the Month Club's Collectors Series is thrilled to offer three exceptional and unique wines in December from Italy and France, beginning with the much heralded 2013 Avignonesi Vino Nobile di Montepulciano, an aromatic, elegant wine of bold flavor and impeccable balance. The recipient of multiple 90+ ratings including 91+ Points from Wine Advocate, the 2013 Avignonesi Vino Nobile di Montepulciano reveals its class and noble upbringing from the moment it exits the bottle. Dressed in a regal robe of purple with deep ruby highlights, this graceful yet flavorful Tuscan red leads with an enticing aroma redolent of black cherry, forest woodlands, violets, and spice along with a pleasing hint of mineral born of Tuscan earth – all of which intimate the ultimate complexity of the aristocratic 2013 Avignonesi Vino Nobile. On the palate, the 2013 Avignonesi Vino Nobile expands to reveal a mélange of complex flavors that well up from a vibrant core replete with ripe dusty tannins, which will inevitably hold this Vino Nobile in perfect condition for a decade or more. With aeration, hints of dark chocolate and fine Florentine leather also emerge to meld with the wine's polished fruit and spice tones.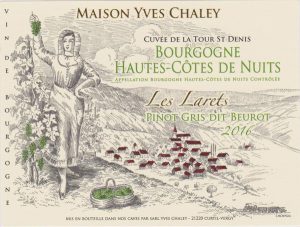 Our next December Collectors Series offering is one of the rarest of French wines, the 2016 Domaine Chaley & Fille Les Larets Hautes-Côtes de Nuits Pinot Gris dit Beurot. Only in select areas of Burgundy where Pinot Beurot is indigenous, such as in the tiny village of Curtil-Vergy, is the grape allowed to be grown and its wine sold as Burgundy. A white mutation of Pinot Noir, Chaley's Les Larets Pinot Beurot from Curtil-Vergy sports a dark pinkish skin, which adds a rich, slightly golden color to the 2016 Domaine Chaley & Fille Les Larets Pinot Beurot. The wine's aroma is attractive and its flavor quietly seductive. Unlike Hautes-Côtes de Nuits wines made from Chardonnay, oak doesn't play a significant role in this wine, so that Les Larets' pure fruit flavors, gentle spice, and refreshing minerality all come front and center in one harmonious package from the first sip until the last.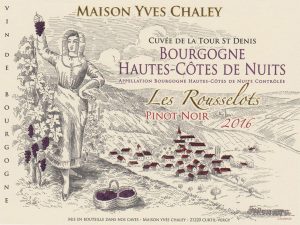 Completing this month's Collectors Series is the 2016 Domaine Chaley & Fille Les Rousselots Hautes-Côtes de Nuits. The Hautes-Côtes de Nuits produces some very fine red Burgundies, especially in splendid vintages such as 2016 when the weather shines favorably upon the undulating rows of Pinot Noir vines that cover the hills, but rarely does a Hautes-Côtes de Nuits match the quality of the 2016 Domaine Chaley & Fille Les Rousselots. Chaley's 2016 Les Rousselots could easily be mistaken for a village wine from nearby Vosne-Romanée, the most hallowed ground in Burgundy, where dirt determines destiny. Chaley's 2016 Les Rousselots wears a deep red robe that aptly foreshadows its strength and structure. This is no wimpy translucent Burgundian Pinot Noir, but a traditional age-worthy red Burgundy that reveals its intoxicating bouquet of cherries, woodland berries and exotic spices slowly, almost surreptitiously. Similarly, the wine's rich deep fruit flavors, floral tones, and complex blend of bergamot, black tea, and vanilla emerge at a snail's pace, but slow and steady wins the race. This is a wine built for the long haul. Enjoy!