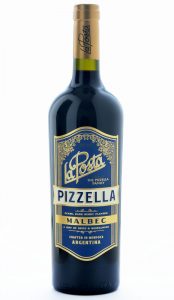 In December, The International Wine of the Month Club's Premier Series offers four special wines from four countries. The ripe and seductive 2020 La Posta Pizzella Mendoza Malbec is once again the critics' choice and the recipient of high acclaim (92 Points – James Suckling). Bold in flavor, yet smooth and juicy, the 2020 La Posta Pizzella Malbec offers tantalizing aromas and flavors of freshly picked blackberries, currants, and raspberries, along with a delicate hint of wild violets that adds to its allure. In the mouth, the 2020 La Posta Pizzella Malbec graces the palate with a seductive blend of black and red fruits, all suffused with deft touches of sandalwood and exotic spices. Fine, ripe tannins complement the wine's plush, fleshy mid-palate, assuring freshness and a delightfully long and satisfying finish. The 2020 La Posta Pizzella Malbec is neither brawny nor brazen; it is a balanced and complex Malbec that delivers its largesse with grace and purity. Enjoy!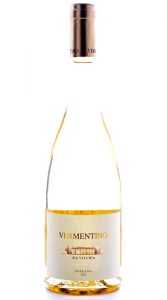 Paired this month with the sensuous 2020 La Posta Pizzella Malbec is the 2021 Aia Vecchia Toscana Vermentino, a unique and sophisticated blend of 95% Vermentino and 5% Viognier, which offers a bright sun-splashed color that radiates from the glass like the Tuscan sun. Even more gratifying is the wine's amplifying aromatics and explosive mouth-filling flavors, which suggest ripe peaches, tangy citrus, and haunting floral tones reminiscent of acacia and spring flowers – all of which are sprinkled with a welcome touch of sea spray from the nearby Tyrrhenian Sea for added freshness and precision. In the mouth, Aia Vecchia's 2021 Toscana Vermentino dances across the tongue with a vivacity that leaves the mouth clean and the senses begging for more. The 2021 Aia Vecchia works its magic with precision, flavor, and genuine tactile appeal from the very first sip, and it truly had us all begging for more.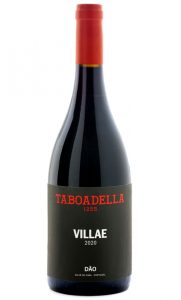 Next in this month's line-up is the 2020 Taboadella Villae Dão Tinto, a splendid example of the Amorim family's Midas touch with Portugal's unique blend of indigenous red grape varieties. The suave 2020 Taboadella Villae Tinto sports a brilliant ruby robe, an entrancing aromatic profile, and plenty of savory fruit bolstered by bright acidity – all of which made us clamor for another glass. Cherry, plum, and ripe strawberry fruit flavors wrapped in smooth, silky tannins grace the palate. Lusty, yet bright and energetic, the 2020 Taboadella Villae Tinto brings its welcome from the first sip. Clean and generous to the finish, Taboadella's Villae Tinto is an easy go-to red wine and much more. Enjoy!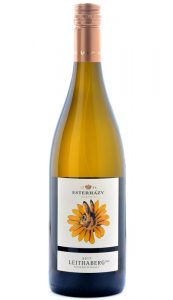 Rounding out this month's Premier Series is the much heralded 2017 Esterházy Leithaberg Burgenland Chardonnay (92 Points – Wine Enthusiast). This is an aristocratic Burgundian style of Chardonnay that demonstrates Esterházy's preeminence with the world's most treasured white grape. Blessed with a brilliant sun-struck color, intriguing aromatics, and excellent concentration, we were truly taken by this wine. An aroma replete with apple, pear, and beeswax emerges from the glass and continues to evolve as the wine opens and gradually sheds its initial chill. In the mouth, the wine's concentration makes its appearance with a complex mélange of apple, apricot beeswax, and citrus along with a defined minerality born of Leithaberg's (limestone) soil. Add just a touch of butter and a long, crisp, mineral-driven finish and the 2017 Esterházy Leithaberg Burgenland Chardonnay is one superb Chardonnay that is easily mistaken for an exceptional white Burgundy from France's Côte d'Or. Enjoy!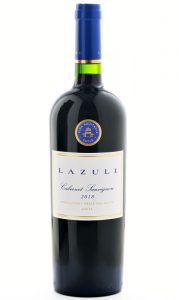 The International Wine of the Month Club's Collectors Series is proud to offer our members three very special wines this month. Our first December feature is the outstanding and highly acclaimed 2018 Aquitania Lazuli Cabernet Sauvignon (94 Points – Vinous). The 2018 Aquitania Lazuli Cabernet Sauvignon pays homage to the finest classified red wines of Bordeaux: it is elegant, sophisticated, and loaded with flavor. It also sports a brilliant purple color, seductive nose, and deep palate-pleasing flavors. Savory scents of blackberry, dark cherry, currant, and spice waft from the glass. In the mouth, silky, rich tannins carry the wine's deep hedonistic berry flavors infused with aromatic cedar, deft touches of vanilla, and toasted oak to a long, climactic finish. With ripe, rich tannins with nary an edge, the 2018 Aquitania Lazuli Cabernet Sauvignon makes an ideal companion to drink now as well as a candidate for a decade of ageing, which will only augment this complex wine's sophisticated flavors. Enjoy!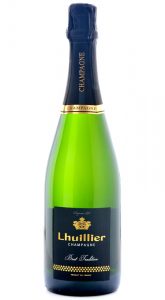 Our next special Collectors Series offering this month is Lhuillier Brut Tradition Champagne. This lovely non-vintage champagne was fermented in the bottle on its lees for a full 36 months, is deliciously dry, and comports itself as a classic champagne. Displaying a pale golden color and a delicate mousse of tiny bubbles, the Lhuillier Brut Tradition attracts the eye and beguiles the nose from the first sip. In the mouth, the wine's mousse reveals delicate apricot and peach flavors along with hints of brioche and a welcome minerality, all of which leave the palate both refreshed and begging for more. For optimal enjoyment, all champagne should be well chilled prior to opening (35°-38° F) before being allowed to slowly reach a more ambient temperature in the glass. Enjoy!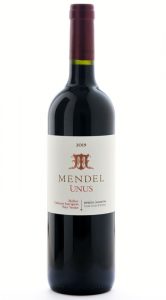 Rounding out this month's Collectors Series is the highly acclaimed 2019 Mendel Unus (93 Points – Wine Advocate), an exquisite blend of Malbec, Cabernet Sauvignon, and Petit Verdot. Harvested from the finest grapes from the estate's 1928 vineyard and matured in French oak barrels for 16 months, the 2019 Mendel Unus pays tribute to Mendel's founder as well as winemaker Robert de la Mota's acumen in the cellar. Big, balanced, and sporting a deep purple color, the 2019 Unus also demonstrates that it's a lot more than just show with an aroma redolent with dark cherries, plums, cacao, and toasty vanilla. It's equally adept in the mouth. Full-bodied and laden with layers of ripe gorgeous fruit mingled with hints of dark chocolate, wild herbs, and wood smoke, the 2019 Mendel Unus dazzles the palate. Rich, ripe tannins add vigor and verve, a long satisfying finish, and the promise of great drinking now and for the next decade, but why wait? Enjoy!