Aia Vecchia's 2021 Toscana Vermentino is a unique and sophisticated blend of 95% Vermentino and 5% Viognier that offers a bright sun-splashed color that radiates from the glass like the Tuscan sun. Even more gratifying is the wine's amplifying aromatics and explosive mouth-filling flavors, which suggest ripe peaches, tangy citrus, and haunting floral tones reminiscent of acacia and spring flowers – all of which are sprinkled with a welcome touch of sea spray from the nearby Tyrrhenian Sea for added freshness and precision. In the mouth, Aia Vecchia's 2021 Toscana Vermentino dances across the tongue with a vivacity that leaves the mouth clean and the senses begging for more. The 2021 Aia Vecchia works its magic with precision, flavor, and genuine tactile appeal from the very first sip until the wine glides easily down the throat. Yes, we all begged for more and were completely forlorn when the bottle ran dry. For optimal enjoyment, we suggest affording this Tuscan beauty a moderate chill (40°-45° F) and a few minutes in the glass to reveal its many charms. Anticipated maturity: 2022-2025. Enjoy!
The precise, vivacious 2021 Aia Vecchia Toscana Vermentino makes a splendid companion at any time. The wine's freshness and explosive flavors have made it one of our favorite aperitifs and a go-to anytime wine, but that's not all. Aia Vecchia's 2021 Toscana Vermentino also provides splendid companionship to the delights of the Tuscan table. The Pellegrini family of Aia Vecchia suggest pairing their noble Tuscan Vermentino with fresh seafood, salads, and poultry, to which we can heartily attest. After an invigorating aperitif of Aia Vecchia's 2021 Toscana Vermentino, consider serving this classic Vermentino with Grilled Peach Bruschetta, consisting of grilled peaches, balsamic reduction, chèvre, arugula, and crispy prosciutto followed by Seared Sea Bass served with a mushroom risotto. Lightly grilled octopus or calamari served with a dipping sauce and fresh spring rolls also provides ample testimony to the wisdom of pairing Aia Vecchia's racy Vermentino wine with food. Cannellini bean salads and flatbread pesto pizzas with shrimp or chicken also make excellent dinner companions to Aia Vecchia's delicious 2021 Vermentino, as do grand salads such as a tasty Salade Niçoise. Buon Appetito!
In Bolgheri, along Tuscany's Tyrrhenian coast, the Pellegrini family fashions exceptional white and red wines at their estate, Aia Vecchia, which reflect Tuscany's rich enological heritage. Founded in 1996, Aia Vecchia first came to prominence in 1998 with the release of the estate's flagship red wine, Lagone, an elegant blend of Merlot, Cabernet Sauvignon, and Cabernet Franc which received immediate critical acclaim. More recently, Aia Vecchia's exceptional Vermentino (this month's feature) burst on the scene and is every bit as compelling at the estate's premier red.
Aia Vecchia's holdings in Bolgheri and nearby Maremma enjoy distinctive terroirs, which include unique microclimates. While the region's deep soils, natural forests, and heady brush lands known as maquis provide biodiversity, which is ideal for the cultivation of the vine, the nearby Tyrrhenian Sea provides reflective sunlight to aid in achieving physiological ripeness in the grapes. At the same time, the sea's cooling breezes prevent the vineyards from overheating. With a variety of soils, elevations, and microclimates at their disposable, Aia Vecchia produces under the watchful eyes of the estate's agronomist Daniel Schuster and renowned winemaker Tibor Gal five distinct varietal wines: Lagone, Morellino di Scansano, and Sor Ugo from red grapes, and several Vermentinos from the region's indigenous white varietal, in addition to a dry rosé called Solidio – all worthy of serious attention. Aia Vecchia's 2021 Toscana Vermentino is not only the estate's flagship Vermentino, it is to date also the finest Vermentino we have tasted from this exceptional producer.
Vermentino is one of Italy's finest yet least known white grape varieties. Although not nearly as ubiquitous as Pinot Grigio, Trebbiano, Malvasia, and other fair-skinned varietals, Vermentino flourishes along Italy's Mediterranean coastline where it produces fine, floral wines with crisp finishes. This is especially true in Tuscany and nearby Liguria, where it often takes the name Pigato. The islands of Sardinia and Corsica, as well as the south of France, are also excellent sources of Vermentino, though one would hardly guess that Vermentino thrives in France, as Vermentino is almost exclusively known as Rolle in France where it figures in many of the dry white wines of Provence. While Vermentino most often yields an aromatic, dry white wine in both Italy and France, the island of Sardinia fashions golden, unctuous Vermentinos as well as dry, complex renditions.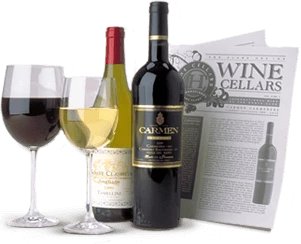 Enjoy Limited Production Estate
Bottled Wines
Discover limited production estate bottled wines such as Vergenoegd's internationally
acclaimed 2005 Cabernet Sauvignon, imported exclusively for our members.
DISCOVER OUR FOUR CLUBS