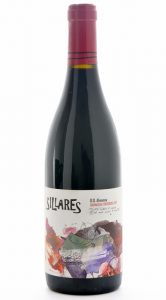 In September, The International Wine of the Month Club's Premier Series is excited to offer four exceptional wines from around the world, beginning with the 2017 Sillares Almansa Garnacha Tintorera. The wine sports an intense opaque purple robe and offers a delightful array of aromas, beginning with ripe red and black fruits, freshly cut fennel, and subtle wood smoke, vanilla, and spice tones, the latter the result of 6 months in small oak barrels.  In the mouth, the juicy 2017 Sillares Garnacha Tintorera further flashes its overt charms by offering plush textured berry flavors, hints of licorice, and polished tannins.  Ripe, fleshy, and brimming with flavor, the 2017 Sillares Garnacha Tintorera finishes long and pleasant, making it a delight to drink now.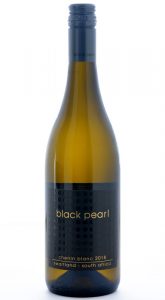 Our next Premier Series feature is the 2018 Black Pearl Chenin Blanc from Mary Lou Nash, one of South Africa's most accomplished winemakers.  The 2018 Black Pearl Chenin Blanc positively sings from the glass from the moment it is poured.  A beguiling nose of peach, pineapple and stone fruits infused with a citrus twist and a hint of chamomile wafts from the glass.  The wine's enticing apple and peach aromas carry through in the mouth and meld beautifully with the wine's vibrant acidity.  Refreshing and lively on the palate, and beautifully textured, too, it's hard to imagine a more engaging young Chenin Blanc.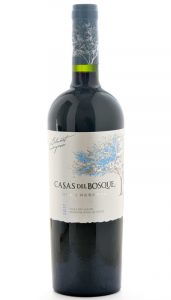 Next in September's world tour of wine is the 2017 Casas del Bosque Gran Reserva Cabernet Sauvignon.  Casas del Bosque continues its meteoric rise and spate of 90+ point ratings with this month's feature, the 2017 Casas del Bosque Valle del Maipo Gran Reserva Cabernet Sauvignon.  It has earned 92 points from James Suckling and Descordados, South America's premier wine publication.  Redolent with the savory scents and flavors of blackberry, cassis, and plum, adeptly infused with touches of dark chocolate, cedar, mint, and tobacco, the 2017 Casas del Bosque Valle del Maipo Grand Reserva Cabernet Sauvignon positively sings from the glass.  Ripe tannins provide backbone and lift as well as staying power.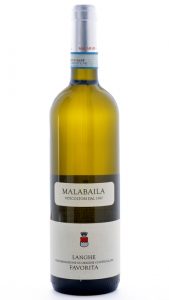 Completing this month's Premier Series portfolio is Malabaila di Canale's 2018 Favorita, a tiny production that may be lesser known than the estate's Roero Arneis but every bit as delicious as its more celebrated sibling and immediately more accessible.  Produced from a tiny vineyard of less than 4 acres Favorita (the Piedmontese name for Vermentino), Malabaila's 2018 Favorita offers a delightfully floral bouquet redolent with the scents of freshly picked apricots and peaches infused with an invigorating freshness.  Crisp and vibrant in the mouth with a hint of almond the 2018 Malabaila Favorita comes across as the quintessential Northern Italian white wine – a delightful combination of pure light fruit, racy acidity, and an invigorating finish that is apt to make one beg for more.  Elegant, balanced, and perfectly nuanced Malabaila's Langhe Favorita satisfies the palate as well as the soul.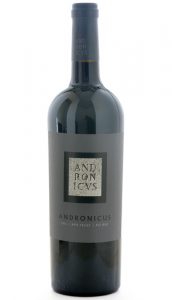 The International Wine of the Month Club's Collector Series is thrilled to reveal September's three award-winning wines.  Beginning this month's three nation tour is the 2016 Titus Andronicus Napa Valley Red, a gorgeous Bordeaux blend that melds juicy smooth Napa Valley fruit with the suavity and finesse of top notch Classified Bordeaux from St. Julien.  Ripe berry aromas infused with succulent hints of chocolate, earth, and spice leap from the glass.  In the mouth, the wine's beguiling olfactory reappears to grace the palate with a delightful cache of black fruits, spice, and woodland flavors.  Superbly structured silky tannins carry the 2016 Andronicus to a long and lovely finish with nary an edge, which makes it hard to believe that this wine weighs in at 15.1% alcohol.  The 2016 Andronicus exhibits balance and complexity, and it over delivers in every way.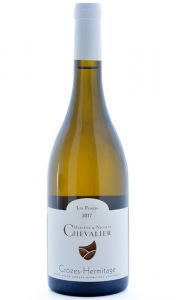 Our next April Collector Series offering is the 2017 Domaine Chevaliers Les Pends Crozes-Hermitage, a delicious Rhône white that ranks among the top white wines of the appellation. The wine's sun-kissed golden hue first caught our eye, but the wine's enticing potpourri and spice box aromas and flavors truly sealed the deal.   The term "hedonism in a glass" was uttered more than once by our panel members as the redolence of honeysuckle, summer flowers, exotic fruits, and soft intoxicating spice tones flowed from the glass to grace the nose and palate.  In the mouth, the 2017 Les Pends expands exponentially, revealing a seductive mélange of fruit, spice, and juicy acidity.  The superb harmony and texture of this 100% Marsanne wine places it in a league of its own.  Although the 2017 Les Pends has not yet been reviewed by the major wine magazines, the 2017 Les Pends is a clear stand-out, eclipsing even Chevalier's excellent 2010 and 2013 Les Pends, wines with multiple 90+ ratings.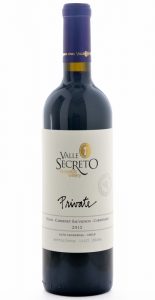 Rounding out this month's Collector Series is the 2012 Valle Secreto Valle Secreto's Private Syrah-Cabernet Sauvignon-Carmenère, the estate's special reserve.  Displaying a deep purple color that remains nearly impenetrable, this reserve offering is comprised of equal parts Syrah, Cabernet Sauvignon, and Carmenère – three very compatible, richly colored grape varietals.  From the moment it is poured, full-blown aromatics soar from the glass and rich polished flavors set the 2012 Valle Secreto Private apart.  Reminiscent of classified Bordeaux, the 2012 Valle Secreto Private offers up a staggering bouquet of blackberry, cassis, herbs, unsmoked tobacco, and dark chocolate, all which are neatly framed by a pleasant patina of oak.  Better still, deep, complex flavors reminiscent of the wine's bouquet emerge in the center of this wine, bolstered by ripe tannins that add energy and lift, not to mention wonderful balance and a satisfying finish.  A seductive pungency permeates the wine, too, rendering the 2012 Valle Secreto Private Reserve both utterly satisfying and immensely intriguing.  In short, the 2012 Valle Secreto Private rocks.