Malabaila di Canale's tiny production of 2018 Favorita may be lesser known than the estate's Roero Arneis, but Favorita is every bit as delicious as its more celebrated sibling and immediately more accessible. Produced from a tiny vineyard of less than 4 acres, Malabaila's 2018 Favorita (the Piedmontese name for Vermentino) offers a delightfully floral bouquet redolent with the scents of freshly picked apricots and peaches infused with an invigorating freshness. Crisp and vibrant in the mouth with a hint of almond, Malabaila's Favorita comes across as the quintessential Northern Italian white wine – a delightful combination of pure light fruit, racy acidity, and an invigorating finish that is apt to make one beg for more. Elegant, balanced, and perfectly nuanced, Malabaila's Langhe Favorita satisfies the body as well as the soul. Enjoy Malabaila's beautifully crafted Langhe Favorita moderately chilled (40° F).
The 2018 Malabaila Langhe Favorita is a versatile wine. It makes an excellent aperitif at the same time that it provides the ideal companion to hors-d'oeuvres, risottos, fish, cheeses, and white meats. A dish of Pan Seared Scallops served over risotto with asparagus provides a tasty complement to Malabaila's Favorita as does Wild Caught Alaskan Salmon with a pecan crust. For those who are more adventuresome and can take a little heat, a soft taco stuffed with chorizo and marinated cabbage, radish, jalapeno, onion, and cilantro offers a mouth tingling accompaniment. Salade Nicoise and other grand salads, creamy pasta dishes, and even the simplest meals of homemade bread served with warm goat cheese pair nicely with Malabaila's Favorita. Buon Appetito!
Malabaila di Canale lies atop a beautiful hillside near Castelletto in Italy's Piedmont. From the ancient castle that commands the hill, vines flow like streams of water coursing down steep slopes to the valley below. The estate enjoys an enviable terroir on loose, arid soils that erode easily, which makes them ideal for growing vines. By Piedmontese standards, Malabaila di Canale is a large estate. It covers 220 acres, but only a fraction of Malabaila is actually devoted to vines, with Roero's precious Arneis varietal accounting for only a mere 16 acres.
The Malabailas hail from the noble family of Savoy from nearby Asti that has been involved in the commercial and financial interests of Northern Europe for more than 1,000 years. Costanza Carrega Malabaila and her daughter Lucrezia manage the estate along with winemaker Valerio Falletti, who also serves as Malabaila's passionate agronomist and oenologist. Although ancient on the outside, this well run property comes equipped with a very modern winery where technology and tradition combine to make outstanding wines. Additionally, the Malabaila/Falletti team practice eco-friendly viticulture. No herbicides are used in the vineyards, and natural organic fertilizers are the order of the day, which account for the freshness and purity one encounters in Malabaila's wines.
Vermentino is one of Italy's finest yet least known white grape varieties. Although not nearly as ubiquitous as Pinot Grigio, Trebbiano, Malvasia, and other fair-skinned varietals, Vermentino flourishes in favored pockets of the Piedmont and along Italy's Mediterranean coastline where it produces fine, floral wines with crisp finishes. This is especially true in Tuscany and nearby Liguria, where it often takes the name Pigato, and in Piedmont where Vermentino bears the moniker Favorita. The islands of Sardinia and Corsica as well as the south of France are also excellent sources of Vermentino, though one would hardly guess that Vermentino thrives in France, as Vermentino is almost exclusively known as Rolle in France where it figures in many of the dry white wines of Provence. While Vermentino most often yields an aromatic, dry white wine in both Italy and France, the island of Sardinia fashions golden, unctuous Vermentinos as well as dry, complex renditions.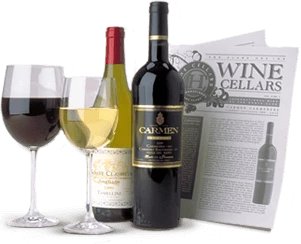 Enjoy Limited Production Estate
Bottled Wines
Discover limited production estate bottled wines such as Vergenoegd's internationally
acclaimed 2005 Cabernet Sauvignon, imported exclusively for our members.
DISCOVER OUR FOUR CLUBS