Spanish Wine Regions & Varietals
Spain
Spain has been called "the land that time forgot." Sadly when it came to wine, this adage rang true throughout much of the 20th century. Spain has been the world's third largest producer of wine for decades (after Italy and France) and it has more acreage under vine than any other wine producing nation. Yet, with the exception of Rioja and the lovely, affordable Cava of Penedes, Spanish wines were little known in the United States until quite recently.
In comparison to France, Italy, and other leading wine-exporting nations, Spain had failed miserably in the decades of the 1970s and 80s to exploit its fine array of ancient vines and indigenous grape varieties. It failed, too, in marketing her wines in the United States and elsewhere. In addition, most Spanish producers had steadfastly refused to modernize their wine making operations or spend money to improve the quality of their wines, leaving Spain behind other nations in the overall quality quotient. Furthermore, Spain, who had long prided herself on great, old style reds, had become locked in a stereotype that it seemed incapable of obliterating. Spain was seen almost exclusively as the world's purveyor of 19th century style reds, period. These were wines that spent years in old American oak barrels, and they tasted like it, only occasionally for the better but more often for the worse. Moreover, for generations only one name was synonymous to most of the world with fine Spanish reds —Rioja— much to the detriment of other excellent Spanish reds and an intriguing number of white wines from lesser-known locales.
Fortunately for Spain and American consumers, the decade of the 1990s saw a renaissance in winemaking in Spain that has quickly ushered in that nation's second Siglo d'Oro (Golden Age). Aided by such forward thinking and able importers as Classical Wines of Spain, De Maison Selections, and the redoubtable Jorge Ordonez, the sleeping giant has awakened at last, bearing both new and old styles of interesting, high quality wines to our shores. Spain, the land that not so long ago time seemed to have forgotten, has definitely been rediscovered. Bierzo, Jumilla, Castilla y Leon, Montsant, Priorat, and Rias Baixas are just a few of the Spanish wine regions whose wines have been reborn in the contemporary age of enological exploration. And this is only the beginning. Savvy consumers take note: Spain is a veritable wine lover's paradise, and there has never been a better time to hunt for affordable treasure and liquid gold among its vineyards than now.
Catalonia: A Land of Seny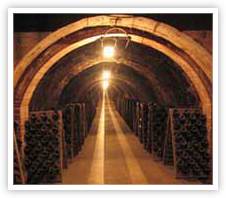 It is said that the Catalan is only half a Spaniard. Descended from ancient Iberians, Greeks, Carthaginians, Romans, Visigoths and more, Catalans retain their own language and culture. In this autonomous region of northern Spain, just south of France and the towering Pyrenees, the exuberant Catalans speak their own language - Catalan - a Romance language that is closely related to Provencal. Typically, Catalans speak Spanish only with outsiders. With Barcelona as its capital, Catalans have managed to transform their Mediterranean enclave, comprising only 6% of Spain, into the leading economic region of Spain, accounting for more than 25% of its gross national product.
In a tradition steeped land, long repressed for its independent ways, Catalonia has come to epitomize the Catalan word seny, the ability to exercise common sense, make money and get things done, but with daring and panache.
An energetic, flavorful land, Catalonia never ceases to amaze us by how closely the wine of the region resembles its people. Is there any doubt that the Cava of Catalonia is the finest in the land? It exhibits the fresh delicacy of champagne without the harshness. Now, that's seny. And let's not forget the sophisticated, increasingly full-flavored wines of Priorat and Montsant, two appellations known for their outstanding red wines from old vines Garnacha (Grenache), Cabernet Sauvignon, and Cariñena (Carignan). They are some of the finest and most sought after red wines. Now, that's seny.
Cava: Catalonian Bubbly
Cava may not sound like Champagne, but it tastes a lot like it. Produced by the traditional champagne method of fermenting the wine in the bottle, Cava is Spain's answer and some would even say rebuke to Champagne. More fine champagne method sparkling wine flows out of Catalonia than anywhere else on earth, including Champagne. The limestone hills beyond Barcelona provide the ideal soil condition, nearly identical to that of Champagne, for the cultivation of the native Xarelo-lo, Parellada, Viura, and Macabeo grapes for sparkling wine. With the addition of champagne yeasts during the fermentation, the high-acid musts of Catalonia yield sparkling wines of rich flavor, softness and finesse to rival those of Champagne itself. Where Cava may even have the "edge" is in its soft, round, lingering finish - the antithesis of French Champagne which can often possess just a bit too much nerve and acidity in its aftertaste or finish.
Although Cava can be made in many areas of Spain, it is the Catalan versions from Penedès that have formed the bulwark of quality and captured the world's attention. Centered near the town of San Sadurni de Noya, 20 miles west of Barcelona, the production of Cava has taken the world by storm. In the past thirty years, the export of Cava has grown from a relative trickle to Spain's leading wine export; Cava is presently the world's number one selling champagne method sparkling wine.
Priorat and Montsant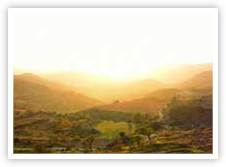 Although many wine drinkers have become acquainted with the fine wines of Spain and the names Rioja and Ribera del Duero are now familiar entities in wine stores and restaurants, Catalonia's Priorat remains relatively unknown except to serious, well-heeled wine lovers. A sparsely populated comarca (county) to the southwest of Barcelona, Priorat (pree-ohr-aht) remains off the beaten tourist track. The same obscurity can be claimed by the nearby appellation (Denominación de Origen or DO) of Montsant. However, all this may be about to change as Priorat is currently being hailed as "the new Tuscany" and "the source of some of the world's greatest wines." By adventurous travelers and savvy wine critics alike, Priorat is touted as the next great travel destination and the next must purchase wine. And nearby Montsant is not far behind.
Priorat is the birthplace of Antoni Gaudi, the celebrated Catalan architect whose hand is imbedded in the skyline of Barcelona. Priorat is also a rugged, breathtaking landscape of high mountains and sheep-studded pastures in which every village and hamlet appears steeped in history. Here the first Carthusian Monastery in Spain was founded in the 12th century. And during the 20th century, one of the greatest and most decisive battles of the Spanish Civil War took place in Priorat on the banks of the Ebro River. However, what sets Priorat above other, more renowned wine producing regions is its expanse of ancient, ungrafted vines of Garnacha (Grenache) and Cariñena (Carignan) to which varying amounts of Cabernet Sauvignon, Syrah, and Merlot are added. What results is lush, full-bodied, natural tasting wine. Moreover, the best wines of Priorat age remarkably well and can compete with the finest wines made anywhere in the world. Unfortunately, the finest Priorat wines are increasingly priced accordingly.
The central part of Priorat, often referred to as Priorat històric, is famous for its llicorella soil, a mixture of brown slate and solid rock. Here all of Priorat's premium grape varieties thrive in the dry, continental climate that for all intents and purposes may as well be light years away from the nearby Mediterranean Sea, a mere twenty miles distant. However, no where on earth do Grenache and Carignan express themselves with such force and dignity as in Spain's Priorat.
Montsant is demographically and legally part of the Priorat comarca. It is the appellation for the wine producing regions of the county that are not entitled to the Priorat (Denominación de Origen Calificada or DOC). However, the two respective appellations share much in common. Montsant cultivates the same grape varieties as Priorat, and both Catalonian zones share a similar soil and climate. On the whole, the wines of Priorat are a bit fuller and richer than those of Montsant, but Montsant can be easier to understand at the outset and still develop considerable complexity. For the moment, the wines of Montsant are typically less expensive than those from Priorat, but the price gap is rapidly closing, so consider yourself forewarned. Almost certainly, we will be hearing much more from both these privileged appellations in the near future, and with good reason: the quality is there.
Ribera del Duero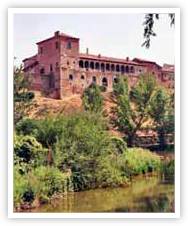 Located in the heart of Spain in the ancient realm of Castile and León, Ribera del Duero has been a center of wine production for thousands of years. Even today, Ribera del Duero is one of the most important wine regions in Spain, as it remains the spiritual home of Tempranillo, Spain's most venerable red grape variety. Here the iconic Tempranillo, also known locally as Tinto Fino and Tinta del País, reaches its pinnacle and demonstrates to the world its inherent virtue.
Ribera del Duero occupies the hills and high meseta to the northeast of the city of Valladolid and stretches out along the Duero River, Spain's most beloved waterway. Not surprisingly, the region draws its name from the venerable Duero that plays an important role in the region's terroir. It seems that the soil of Ribera del Duero bears more than a passing resemblance to that of France's Burgundy, with a wide range of chalk, clay, marl and gravel, combined together in varying degrees of prominence. However, whereas Burgundy's soil complexity results from plate tectonics, the soil in Ribera del Duero results from the Duero's erosion through the sedimentary layers of the Castilian meseta. The Duero River may likely play a role as well in moderating the rather harsh continental climate of the region, an area known for its dry, hot summers and cold winters. Add altitude (2,500-3,300 feet) and the intense luminosity of the Spanish meseta to the region's exemplary terroir, and it becomes apparent that Ribera del Duero possesses all the features it needs to showcase the many attributes of Spain's quintessential grape variety.
Given Ribera del Duero's terroir and climate as well as the extreme variation that exists between day and night time temperatures at high altitudes, the grapes of this favored appellation develop strong, concentrated phenolic structures, which happily for the consumer translate into deep, rich flavors. Furthermore, the climate and high altitude also lend themselves to providing the wines of Ribera del Duero with a balanced, natural acidity on which to gain complexity and stake a long and illustrious life.
Although Tempranillo provides heart and soul to nearly all the wines of Ribera del Duero, the Denominacion de Origen (DO) does permit small quantities of other grape varieties to appear in the appellation's red wines, most notably Cabernet Sauvignon, Merlot, Malbec, and Grenache. There is, however, no requirement that Ribera del Duero contain any grape other than Tempranillo. The extraordinary, trendsetting wines of Alejandro Fernández's Pesquera are made from 100 % Tempranillo, while the legendary Vega Sicilia utilizes small quantities of Cabernet Sauvignon and Merlot to work its magic. Consequently, there is no one magic formula. However, what is certain is that world wide demand for the great wines of Ribera del Duero will continue to grow, as a cadre of astute producers in the zone continue to push the envelope on quality. Moreover, the relative value of the voluptuous red wines of Ribera del Duero are second to none. Just allow the red wine wares of Ribera del Duero a few years in bottle and a little time to breathe prior to serving, and they will more than handsomely reward the patient imbiber.
Rioja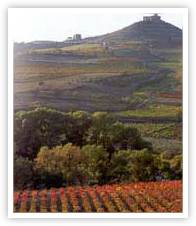 La Rioja is a land of history, light and color, vines and wheat and above all, people for whom friendship is the greatest possible treasure," once stated the Rioja Minister of Tourism. Indeed, Rioja is a special land, etched by history and endowed by a special wine, also known as Rioja, that is as warm, friendly, and distinctive as the people of this unique land. In addition, Rioja is the most approachable and recognized name in Spanish wine.
Vineyards have always influenced the history and character of the people in the Rioja. Long before France was a bastion of fine wine, the Romans had pushed inland from the Mediterranean to the headwaters of the Ebro River and its tiny tributary, Rio Oja, from which the region derives its name. In Rioja the Romans found ideal conditions for the cultivation of the vine - and quite possibly even the Tempranillo, Mazuelo, Graciano and Garnacha (Grenache) grapes that today constitute the red wine of Rioja. Some French historians even claim that Cabernet, the world's most renowned red grape varietal, originated in Rioja rather than in Bordeaux, some 150 miles to the north.
For centuries, the fortunes of the Rioja moved with the political and social landscape of Europe. After the collapse of Imperial Rome came the usual succession of invaders, reading like a litany of destruction across the pages of Western Civilization. Yet, the Rioja flourished, in spite of its pivotal position at the crossroads of Christianity and Islam; and it emerged intact after a countless array of mediaeval squabbles. On the road to Compostella, mediaeval Europe's greatest pilgrimage site, Rioja was a welcome respite and remains today a treasure trove of gothic castles, grandiose churches and beautiful monasteries. Indeed, one of the greatest contributions to Spanish culture has its origins in Rioja: Castilian Spanish. First written by the Spanish priest, Gonzalo de Berceo, in the Riojan monastery at San Milan, Spanish is now spoken by over 300 million people around the world.
However, like most of the great viticultural regions of Europe, the face of modern Rioja was cast during the 19th century. With the hope of escaping the twin scourge of oidium and phylloxera that had struck Bordeaux, many successful Bordeaux growers began moving south across the Pyrenees to the Rioja in the 1860s and 1870s. With them flowed the capital and the expertise to enrich and improve the already splendid vineyards of Rioja. These transplanted Bordelais instituted extended barrel ageing, which remains the signature of the finest Rioja wines. Even today, modern Rioja spends more time in small oak barrels than almost any other modern wine. And, like Bordeaux, the red wine of Rioja is a blend of up to four premium grapes: Tempranillo, Mazuelo, Graciano, and Grenache (also known in Spain as Garnacha). This unique blend of grapes, coupled with a long, lavish hiatus in small, American oak barrels called barriques, produces a warm, very dry, but richly fruity red wine of great finesse and perfume that can be nearly immortal in great vintages.
Today, Rioja is a growing viticutural region. It encompasses some 60,000 hectares (132,000 acres), divided into three distinct zones: Rioja Alavesa, Rioja Alta, and Rioja Baja. However, what may come as a surprise to many is that the name Rioja can be afforded to either the red or white wines of La Rioja. However, production of red wine in the Rioja far outpaces that of white wine. Moreover, some critics would be quick to add that it is not only in sheer quantity that the region's red wine or tinto surpasses the white, but in overall consistency and quality as well. However, there are many fine white Rioja wines available. The permitted grape varieties for white Rioja are Viura, Malavasia, and Garnacha Blanca (White Grenache). Like its red counterpart, traditional white Rioja often receives considerable barrel ageing.