French Wine Regions
Ask almost anyone on earth to name the first country that comes to mind when wine is mentioned, and invariably the answer will be France. In addition, most people think of France as home to the most celebrated and expensive wines on earth. In fact, several of our up-and-coming Bold Reds Wine Club featured wines originate in France such as the 2013 Shatter Maury Cotes Catalanes Grenache. Names such as Châteaux Lafite, Latour, Margaux, Mouton Rothschild, Domaine Romanée Conti, Dom Perignon, and Guigal are known the world over for their quality, style, and luxury. These wines hail from such recognizable and influential regions as Bordeaux, Burgundy, Champagne, and the Rhône Valley. Despite the aristocratic and prestigious pedigree of France's top wines and producers, France and its magnificent wines are much more than a handful of famous names and places. In fact, France - the world's second leading producer of wine - remains a treasure trove of fine wines at affordable prices from many appellations, both renowned and obscure, if only one knows where to look.
In France, geography is king. What often sets one celebrated estate apart from its neighbor is not always the quality of the wine produced at the properties, but rather a tiny vineyard road, a humble rock wall, or a reputation established and maintained for a hundred years or more. While a Frenchman will never discount the importance of terroir (the soil, climate, exposure, and total environment of a wine) in the production of fine wine, savvy consumers know that there is no substitute for meticulous winemaking and vinpeyard management, regardless of terroir. Consequently, many of France's enological treasures need not cost a king's ransom for one important reason: there is no shortage of quality wine makers or wine in France.
Today, there are more fine wines being produced throughout France than ever before. From Alsace in the north to Cassis on the Mediterranean Sea and Minervois in the far south, or Midi as the south of France is often called, France still dazzles the wine consuming world with both the quality and variety of her wines. Today, even a famous château or domaine can not turn out a mediocre wine and continue to thrive solely upon its reputation. The present generation of young winemakers and vineyard owners in France continue to push the envelope in terms of quality. So in addition to the traditional big names, many unknown vignerons both in the well-established communes and even in what were once thought to be lesser appellations are fashioning wines of distinction, and we, the consumers, are the fortunate beneficiaries of this phenomenon. Find out what else is new in French wines here. Salut!
Bordeaux
Bordeaux is the world's largest fine wine producing region, encompassing more than 500,000 acres and dozens of individual appellations and communes. Communes such as Margaux, Pauillac, and St. Emilion are legendary as are the scores of collectible wines that flow from their vineyards. Indeed, the wine wares of Bordeaux, (both the region and its wines are referred to as Bordeaux), are some of the finest and most expensive on earth. Furthermore, this renowned viticultural region, which has become synonymous with full-bodied red wine, is also the traditional home of Cabernet Sauvignon, Merlot, and Cabernet Franc, the three musketeers of almost all red Bordeaux and the basis for Meritage blends around the world.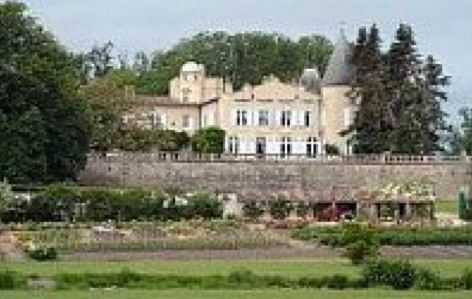 Graves
Graves is the oldest and most historic of all the Bordeaux communes. Before Latour, Lafite, Margaux, and the rest of the well-known names of the Médoc even existed or had even seen a cultivated vine, there was Graves. In fact, Graves has been the home of cultivated vines since as early as the 1st century AD; due at least in part to the Romans inability to grow other crops in the graveled soil from which the name Graves is derived. The stone and gravel deposits are vestiges of the last Ice Age, a bane to most farmers but a boon to grape growers, whose vines struggle deep into the thin porous soil to draw life and subtle complex flavors from the nutrients below.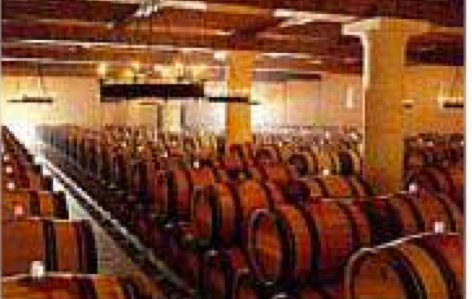 Médoc
Bordeaux is a vast region of fine wine, with many famous châteaux and communes. However, no Bordeaux name is more renowned than Médoc, the land that occupies the Left Bank of the Gironde. The Médoc lies down river from the city of Bordeaux and is the area of Bordeaux closest to the sea. Spread out along the hills of the Médoc are the vineyards and châteaux for which Bordeaux has become renowned the world over. Here Cabernet Sauvignon is king, supported by Merlot, Cabernet Franc, Petit Verdot, and occasionally Malbec.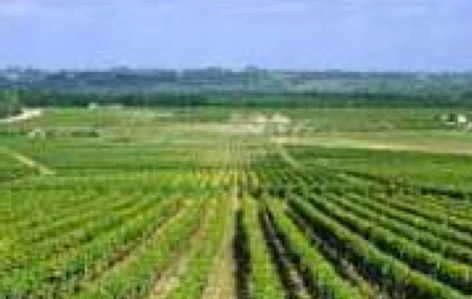 St. Emilion
St. Émilion is Bordeaux's most important wine town and the region's hottest attraction. This walled, medieval village, perched atop a series of hills and surrounded by vines, is unquestionably the most beautiful wine village in all Bordeaux. Indeed, it is arguably the most beautiful wine village in all France. Nearly everything about St. Émilion is centered on wine, even the church in St. Émilion is a cellar. And lest you think that St. Émilion has just recently succumbed to contemporary commercialism or sold itself to the modern mania for all that is Bacchanalian, rest assured that very little has changed in principle in this village since antiquity: St. Émilion was founded by the Romans, who used it as a viticultural bastion in the then burgeoning area know as Burdigala.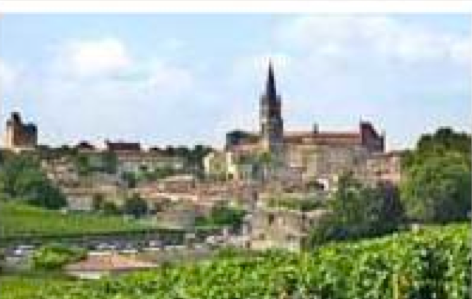 Burgundy
Burgundy is a wine as well as a place. In fact, it is many wines and many distinct locales, all of which were once part of the ancient duchy of Burgundy. Situated several hundred kilometers southwest of Paris, Burgundy is hallowed ground to serious lovers of the vine. From its golden hillsides, whose center slopes are so aptly named the Côte d'Or, flow France's most expensive and profound wines. Names such as Romanée Conti, Chambertin, Clos de Vougeot, and Le Montrachet among others have been delighting serious wine aficionados for centuries. Yet, there is much more to Burgundy and its wines than a few illustrious names. For starters, Burgundy is the ancestral home of two of the world's most revered grape varieties – Chardonnay and Pinot Noir.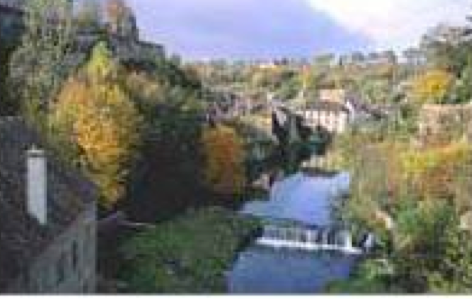 Champagne
Champagne is an ancient province of France, a pastoral land of meadows and streams and most importantly chalk hills upon which some of the world's choicest grapes are grown. Champagne's boundaries are delimited by law and its wines strictly regulated by the laws of Appellation Contrôlée as to permitted grape varieties (primarily Chardonnay and Pinot Noir), yield, production, and quality. Yet, Champagne is more than a place; it is also a wine. In fact, Champagne is several different wines – only the most recognizable of which is white and bubbly.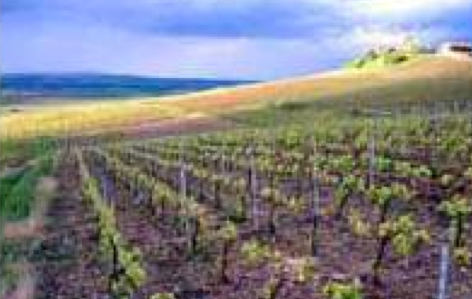 Chateauneuf-du-Pape
Châteauneuf-du-Pape is the Rhône Valley's most important appellation. Located in Provence, astride the swift moving Rhône River, this sun-drenched locale is blessed with a dry Mediterranean climate that is nearly ideal for the cultivation of vines and the production of red wine.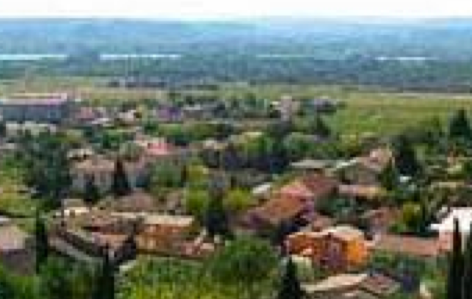 Loire
The Loire is France's longest and most picturesque river, and the valley that bears its name is known affectionately as le jardin de France (the garden of France). From the Loire's lush gardens, pastures, and vineyards flow a treasure trove of fruits, vegetables, and wines to grace elegant tables throughout France, including those in the most fashionable temples of gastronomy in Paris.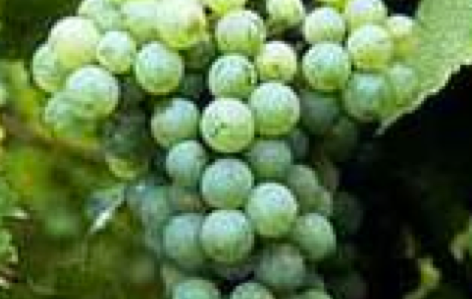 Responsive Customer Service
Our friendly and knowledgeable customer service team will help you with any questions. You may also place orders over the phone.
Mon-Fri, 7am - 4pm Pacific
Rated Customer Service
Assuring satisfaction to over 1,000,000 CUSTOMERS since 1994 has earned us an
rating from the BBB. A BBB Accredited business since 10/05/2005
View Our Profile
100% Satisfaction Guarantee
Our 100% satisfaction guarantee ensures that every item you purchase at The International Wine of the Month Club meets your high standards or we will replace it or refund your purchase.