Spanish Wine Regions
Spain has been called "the land that time forgot." Sadly when it came to wine, this adage rang true throughout much of the 20th century. Spain has been the world's third largest producer of wine for decades (after Italy and France) and it has more acreage under vine than any other wine producing nation. Yet, with the exception of Rioja and the lovely, affordable Cava of Penedes, Spanish wines were little known in the United States until quite recently.
In comparison to France, Italy, and other leading wine-exporting nations, Spain had failed miserably in the decades of the 1970s and 80s to exploit its fine array of ancient vines and indigenous grape varieties. It failed, too, in marketing her wines in the United States and elsewhere. In addition, most Spanish producers had steadfastly refused to modernize their wine making operations or spend money to improve the quality of their wines, leaving Spain behind other nations in the overall quality quotient. Furthermore, Spain, who had long prided herself on great, old style reds, had become locked in a stereotype that it seemed incapable of obliterating. Spain was seen almost exclusively as the world's purveyor of 19th century style reds, period. These were wines that spent years in old American oak barrels, and they tasted like it, only occasionally for the better but more often for the worse. Moreover, for generations only one name was synonymous to most of the world with fine Spanish reds —Rioja— much to the detriment of other excellent Spanish reds and an intriguing number of white wines from lesser-known locales.
Fortunately for Spain and American consumers, the decade of the 1990s saw a renaissance in winemaking in Spain that has quickly ushered in that nation's second Siglo d'Oro (Golden Age). Aided by such forward thinking and able importers as Classical Wines of Spain, De Maison Selections, and the redoubtable Jorge Ordonez, the sleeping giant has awakened at last, bearing both new and old styles of interesting, high-quality wines to our shores. Spain, the land that not so long ago time seemed to have forgotten, has definitely been rediscovered. Bierzo, Jumilla, Castilla y Leon, Montsant, Priorat, and Rias Baixas are just a few of the Spanish wine regions whose wines have been reborn in the contemporary age of enological exploration. And this is only the beginning. Savvy consumers take note: Spain is a veritable wine lover's paradise, and there has never been a better time to hunt for affordable treasure and liquid gold among its vineyards than now.
Catalonia: A Land of Seny
It is said that the Catalan is only half a Spaniard. Descended from ancient Iberians, Greeks, Carthaginians, Romans, Visigoths and more, Catalans retain their own language and culture. In this autonomous region of northern Spain, just south of France and the towering Pyrenees, the exuberant Catalans speak their own language - Catalan - a Romance language that is closely related to Provencal. Typically, Catalans speak Spanish only with outsiders. With Barcelona as its capital, Catalans have managed to transform their Mediterranean enclave, comprising only 6% of Spain, into the leading economic region of Spain, accounting for more than 25% of its gross national product.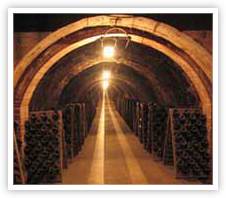 Although many wine drinkers have become acquainted with the fine wines of Spain and the names Rioja and Ribera del Duero are now familiar entities in wine stores and restaurants, Catalonia's Priorat remains relatively unknown except to serious, well-heeled wine lovers. A sparsely populated comarca (county) to the southwest of Barcelona, Priorat (pree-ohr-aht) remains off the beaten tourist track. The same obscurity can be claimed by the nearby appellation (Denominación de Origen or DO) of Montsant. However, all this may be about to change as Priorat is currently being hailed as "the new Tuscany" and "the source of some of the world's greatest wines." By adventurous travelers and savvy wine critics alike, Priorat is touted as the next great travel destination and the next must purchase wine. And nearby Montsant is not far behind.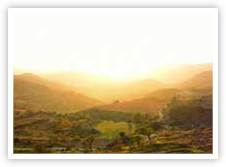 Ribera del Duero
Located in the heart of Spain in the ancient realm of Castile and León, Ribera del Duero has been a center of wine production for thousands of years. Even today, Ribera del Duero is one of the most important wine regions in Spain, as it remains the spiritual home of Tempranillo, Spain's most venerable red grape variety. Here the iconic Tempranillo, also known locally as Tinto Fino and Tinta del País, reaches its pinnacle and demonstrates to the world its inherent virtue.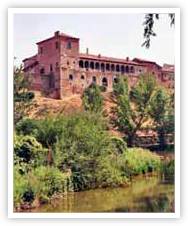 La Rioja is a land of history, light and color, vines and wheat and above all, people for whom friendship is the greatest possible treasure," once stated the Rioja Minister of Tourism. Indeed, Rioja is a special land, etched by history and endowed by a special wine, also known as Rioja, that is as warm, friendly, and distinctive as the people of this unique land. In addition, Rioja is the most approachable and recognized name in Spanish wine.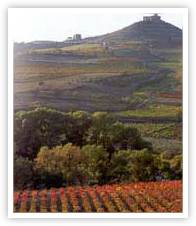 Responsive Customer Service
Our friendly and knowledgeable customer service team will help you with any questions. You may also place orders over the phone.
Mon-Fri, 7am - 4pm Pacific
Rated Customer Service
Assuring satisfaction to over 1,000,000 CUSTOMERS since 1994 has earned us an
rating from the BBB. A BBB Accredited business since 10/05/2005
View Our Profile
100% Satisfaction Guarantee
Our 100% satisfaction guarantee ensures that every item you purchase at The International Wine of the Month Club meets your high standards or we will replace it or refund your purchase.