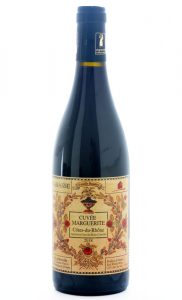 In June, The International Wine of the Month Club's Premier Series will feature an exceptional Côtes-du-Rhône from the outstanding 2018 vintage, Domaine de Cabasse Cuvée Marguerite, also known as Marquerite de Cabasse, and three other superb selections from around the world. Drinking a glass of the 2018 Domaine de Cabasse Cuvée Marguerite Côtes-du-Rhône constitutes a true sensual pleasure. "Sensuous, expressive, harmonious, juicy, and downright charming" describe Benoit Baudry's gregarious Cuvée Marguerite Côtes-du-Rhône. Steeped with a deep crimson color and ebullient aromatics imbued with scents of cranberry, woodland berries, and hints of garrique and wild Provençal herbs, the 2018 Domaine de Cabasse Cuvée Marguerite Côtes-du-Rhône offers a gracious opening act that flows seamlessly onto the palate. Thanks to the natural methods of viticulture and production practiced at Domaine de Cabasse, the 2018 Cuvée Marguerite offers purity of flavor, subtle charm, vitality, and a natural, crunchy, mouthwatering finish.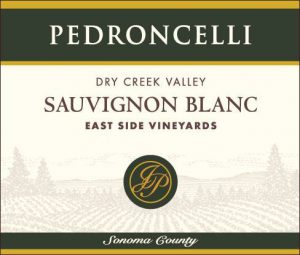 Our next Premier Series feature is the 2017 Pedroncelli East Side Vineyards Dry Creek Valley Sauvignon Blanc, a classic rendition from this venerable estate on its 90th anniversary. Enjoyable upon release, the 2017 East Side Vineyards Sauvignon Blanc offers up a bright sun-splashed color and an attractive set of aromatics replete with soft citrus scents, hints of pineapple, and dried honey. Round and mouth filling, the wine's aromatic profile re-emerges on the palate, offering a pleasant mélange of tropical fruits with a citrus twist. Comprised of a percentage of the prized Musqué clone of Sauvignon Blanc, Pedroncelli's East Side Vineyards Sauvignon Blanc is not overly herbaceous; instead, it exhibits a pleasant roundness that complements the grape's natural acidity.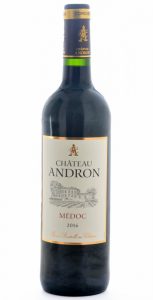 Next in this month's quartet is the exceptional 2016 Château Andron Médoc Bordeaux. Born in an outstanding vintage in Bordeaux, the 2016 Château Andron Médoc provides an exceptional glass of traditional Médoc – rich, savory red wine with bold flavors and nary an edge. Moreover, one can enjoy this wine without having to take out a home equity loan or a serious line of credit. From its deep purple color and its enticing perfume one could easily imagine this to be a Médoc costing two or three times the price. Even costlier, perhaps, once they have tasted the wine. Better still, dark fruit flavors infused with sweet savory notes and a pleasant earthiness coat the mouth and delight the palate. The 2016 Château Andron provides a dense mouthful of wine that is beautifully balanced and ready to enjoy now.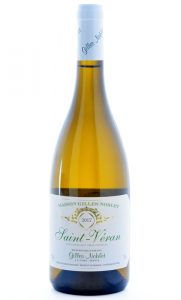 Completing this month's Premier Series offerings is the delicious 2017 Maison Gilles Noblet St. Véran from one of Burgundy's consummate winemakers, Gilles Noblet. Unfortunately, so little of this St. Véran is made and demand for it in Europe remains high. Consequently, only a paltry pallet or two make it to our shores each year. However, this year we were able to secure just enough of this special St. Véran to offer it to a limited number of our members. The 2017 Maison Gilles Noblet St. Véran exhibits Noblet's seductive signature: a delicious white burgundy with a bright sunny color, an intriguing bouquet of acacia blossoms, mountain apples, and soft mineral tones followed by mouthwatering palate appeal. With aeration, Noblet's St. Véran expands on the palate and caresses the senses with ripe fruit, pinpoint minerality, and laser-like precision. Enjoy!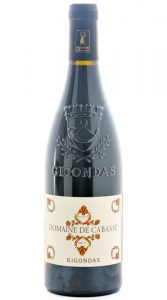 The International Wine of the Month Club's Collectors Series is proud to offer three exceptional wines in June from opposite ends of the world, beginning with the stunning 2017 Domaine de Cabasse Gigondas from a winery that consistently over-delivers. The 2017 Domaine de Cabasse Juncunditas Gigondas is a delicious full-bodied Gigondas that is both sensual and complex. A blend of 70% Grenache, 15% Mourvèdre, and 15% Syrah, this exceptional Gigondas highlights the beauty of the 2017 vintage throughout the Southern Rhône. Black cherry, wild berry, and hints of fennel waft from the glass. Lush and soft upon entering the mouth, the 2017 Juncunditas Gigondas expands in the mouth, spreading its beautiful ripe fruit, subtle dark chocolate tones, and silky tannins like a peacock's tail across the palate. Sensual, savory, and superbly textured, Domaine de Cabasse's knockout 2017 Juncunditas Gigondas is hard to resist. Plush and long, yet finely balanced, one could hardly imagine a finer young Gigondas than Domaine de Cabasse's 2017 Juncunditas.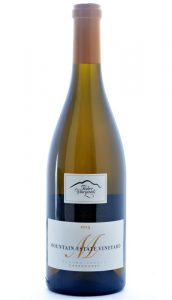 Our next June Collectors Series offering is the renowned 2015 Fisher Mountain Estate Chardonnay. In the same realm as Hanzell, Kistler, Kongsgaard, and Lewis, the 2015 Fisher Mountain Estate Chardonnay is a wine for the most discriminating Chardonnay drinker and nothing short of a tour de force in winemaking. Bright yellow in color with a glint of the sun, it offers stunning aromatics in the form of daffodil, forsythia, and a whole host of spring flowers infused with gentle spice and vanilla tones from the finest of oak barrels. Soft, silky, and beautifully textured in the mouth, this Chardonnay has it all, offering a seamless stream of pure fruit, subtle spice tones, and a long, nuanced finish that left us begging for more. Sophisticated and crowd-pleasing, it will be hard to top Fisher's 2015 Mountain Estate Chardonnay.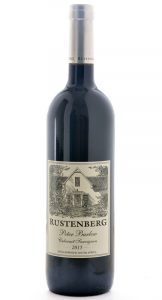 Completing this month's Collectors Series is the 2015 Rustenberg Peter Barlow Cabernet Sauvignon, an iconic South African wine that pays tribute to the member of the Barlow family who bought the farm in 1941 and restored the property to its former glory as a world-class wine estate. The Peter Barlow Cabernet Sauvignon emanates from the estate's oldest Cabernet Sauvignon vineyard of the same name. This 100% Cabernet Sauvignon is the estate's most powerful, long-lived wine, a wine of deep color and bold flavors. Blackberry, cassis, and dark cherry scents and flavors infused with a pleasant herbaceousness permeate this sophisticated Bordeaux-style Cabernet Sauvignon, which bears more than a passing resemblance to classified Bordeaux from the prized Saint Julien and Pauillac appellations. Endowed with rich tannins and a pleasant patina of oak from a 24 month hiatus in French oak barrels (of which nearly two thirds were new), this hand-picked, handcrafted wine bears the mark of the outstanding 2015 vintage in Stellenbosch.
Enjoy!