Faithful to Tremonte's terroir and style of winemaking, the 2010 Tremonte Single Vineyard Reserva Malbec presents itself as a deep opaque offering with amplifying aromatics, plenty of flavor and substantial structure. All of this bodes well for the development of Tremonte's youthful Reserva Malbec, as it contains all the attributes needed to take it to the next level. Pungent scents of black fruits, earth, spice, and wood make their debut from the moment the wine is poured. And on the palate, this energetic Malbec reveals a boatload of flavors along with a good deal of panache. Moreover, at the core of this Single Vineyard Malbec one finds pure ripe fruit, bolstered by plenty of fine, ripe tannins. In short, Tremonte makes a traditional full-flavored Malbec with real flair but in a style that appeals to contemporary tastes. For optimal enjoyment, we suggest opening the 2010 Tremonte Reserva Malbec at least a half hour before serving at cool room temperature (no more than 65° F).
In terms of its preeminence among Argentine grape varietals and its increasing importance in Chile, Malbec sits atop South America's varietal hierarchy. It is a wine made for the simple fare of the pampas as much as for the lusty fare of Argentina's sizeable Italian immigrant population. It is equally at home at a Chilean barbeque as it is in a sophisticated steak house in Buenos Aires, and Tremonte's 2010 Single Vineyard Reserva Malbec is no exception. Pasta, smoked meats, and the varied delights of la cucina italiana get our nod as outstanding accompaniments to Tremonte's Reserva Malbec. Pasta Arrabiata; Penne Pesto with Mushrooms, Cherry Tomatoes and Artichokes: or better still Sciu Sciu, a simple but delicious country pasta made from warm buffalo mozzarella, fresh tomatoes, basil, and roasted garlic, are all superb choices to accompany Tremonte's youthful Malbec. Roasted asparagus wrapped in prosciutto or thinly sliced mortadella; homemade pan pizzas with three types of cheese; and spicy Eggplant Parmigiana or Caponata provide other exceptional choices with which to enjoy this Malbec. But let's not forget a thick rib eye steak grilled to perfection, a bacon and cheddar cheeseburger, meatloaf, lamb stew, and grilled lamb kebobs with roasted peppers, onions and root vegetables. In fact, almost anything with meat or spicy pasta or vegetables will make a fine accompaniment to Tremonte's Reserva Malbec. Buen Provecho!
The Tremonte estate is nestled on the slopes of Monte Rekewa at the southern edge of Chile's Cachapoal Valley where the Rekewa River separates Cachapoal from neighboring Colchagua. Monte Rekewa is the first major elevation of the Costa Mountains, a range that rises between the Pacific Ocean and the towering Cordillera of the Andes. Upon Rekewa's steep slopes, which were once mined for gold, the soil is poor and rocky; they provide superb drainage that forces the grapes to burrow deep into the mountain for sustenance. Moreover, upon Monte Rekewa's rock-strewn ledges and precipitous slopes Tremonte's grapes mature slowly thanks to the area's unique terroir.
The weather on Monte Rekewa is nearly perfect every year during the growing season. Days are warm and nights quite cool on the mountain, a great recipe for the superb aromatics and supreme balance one encounters in Tremonte's wines. Moreover, afternoon breezes that flow down from the Andes, sweep away the heat and moisture of the day, dry the vineyard's grapes, and concentrate the flourishing grapes' rich, natural flavors. Such conditions are ideal for the estate's Bordeaux and Rhône varietals, which thrive on Monte Rekewa. Consequently, Tremonte cultivates exceptional Cabernet Sauvignon, Malbec, Syrah, Carmenère, and Merlot in addition to small amounts of Viognier – the Rhône Valley's most formidable white grape.
Presently, Tremonte fashions a fine and growing array of red wines, including Single Vineyard Reserva selections of Malbec (this month's feature), Cabernet Sauvignon, and Merlot. A small amount of intense Viognier will soon be bottled as well. In addition, two very limited special selections are crafted at Tremonte. They are the Monte Rekewa Gran Reserva and Tremonte Oro de Los Coipos. The former is a super concentrated blend of Cabernet Sauvignon, Carmenère and Syrah, while the estate's flagship offering, Oro de Los Coipos, consists of Cabernet Sauvignon and Malbec and comes across as a smooth, polished world class offering.
All of Tremonte's selections are bottled under the watchful eye of Ian Hutcheon, Tremonte's astute General Manager. Hutcheon honed his skills at several award winning Chilean wineries, including Casa Silva and Santa Monica, before moving on to Tremonte as a managing partner. With Hutcheon at the helm, one can count on tasting full-bodied, world class offerings from Tremonte, with a few interesting surprises to come our way from down the vineyard road.
With its rich fruit and fine-grained tannins, Tremonte's 2010 Single Vineyard Reserva Malbec makes an ideal companion to robust cheeses. Consequently, we suggest that you reserve a glass of Tremonte's delightful Single Vineyard Malbec to enjoy at the end of a meal with a hunk of first rate Provolone, Pecorino, or other hard cheese. Leicester, Manchego, Mahon, and most cows' milk cheeses will complement this Malbec as well. For other excellent cheese accompaniments or to learn more about gourmet cheeses, visit us at
www.cheesemonthclub.com
, and enjoy all the best there is in wine, life, and cheese.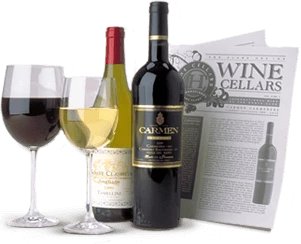 Enjoy Limited Production Estate
Bottled Wines
Discover limited production estate bottled wines such as Vergenoegd's internationally
acclaimed 2005 Cabernet Sauvignon, imported exclusively for our members.
DISCOVER OUR FOUR CLUBS