The fresh, intense, and thoroughly captivating 2021 Taboadella Dão Branco had us from the moment it was poured. Imbued with a golden green glow and endowed with the seductive scents of spring, the Taboadella Dão Branco (40% Encruzado, 40% Bical, 20% Cerceal Branco) embodies the best in Portuguese white wine. Bright floral scents sing from the glass; green apple, citrus blossoms, and more caress the nose. Vibrant and electrifying on the palate with an enviable mélange of fruit and bracing acidity, the 2021 Taboadella Dão Branco is a wine we could drink all day long, winter, spring, summer, and fall. Elegant, sensuous, and bursting with energy and precision, the 2021 Taboadella Dão Branco not only highlights the Amorim family's achievement at Taboadella, it also pays homage to the Dão and the ultimate quality of Portugal's indigenous white grape varieties. For optimum enjoyment we suggest opening this delicious white wine a few minutes before consuming it with a moderate chill (40°-45° F). Anticipated maturity: 2022-2024. Enjoy!
Portugal's seafaring tradition and spice trade coupled with an enviable position between the ocean and the mountains has endowed Portugal with a rich and diverse diet. Portugal's emblematic dish, Bacalhau (salted cod), with chickpeas, as a fried fritter, or cooked with potatoes, makes a splendid companion to the 2021 Taboadella Villae Branco, as will most seafood dishes. Bronzino prepared with Mediterranean herbs, arugula, red pepper, and mango with a fennel salad provides a fine accompaniment. Pan Seared Halibut with a beurre blanc sauce accompanied by crab meat risotto, zucchini, and fresh tomatoes makes another splendid companion. Seafood Ravioli with lobster and shrimp in a lightly spicy tomato cream sauce gets our nod, too. For those not beholden to the sea for sustenance, consider serving a juicy Veal Chop or hearty Wild Mushroom Risotto with Taboadella's delightful 2021 Villae Branco. Poultry and pork dishes provide good companionship, too. Bom Apetite!
"We believe that Dão is one of Portugal's most emblematic and promising wine regions, home to great wines with a classic profile and enormous longevity, a unique territory that not only demonstrates the full potential of Touriga Nacional and Encruzado, but also of traditional Portuguese grape varieties. The region has a great history and certainly has a great future" – Luisa Amorim
Taboadella, nestled in the heart of the Dão between mountains of pine, chestnut, and cork oak, has been a place full of life and character for millennia. This ancient settlement alongside the Ribeira das Fontainhas dates to the first century when a Roman villa, winery, granary, and other structures occupied present day Taboadella. Taboadella's prominence re-emerged again in the 13th century when it came under the auspices of the Knights Templar. In 1504 it received a formal charter from Portugal's King Manuel and subsequently became the domain of several knighted families until being acquired by its present owners, the Amorim family.
The Amorims have been involved in wine since 1870 when they began negotiating cork sales to Port producers in Vila Nova de Gaia. And, although they remain one of the world's largest suppliers of cork, they have over the last three decades committed themselves to restoring and developing wineries and vineyards of historical significance in the Alentejo, Dão, and Douro. In addition to Taboadella, the Amorims are the proprietors of the Aldea de Cima estate in the Alentejo, and one of the most respected Port lodges, Quinta Nova de Nossa Senhora do Carmo, in the Douro.
Today, Luisa Amorim oversees Taboadella and the family's other Quintas where wines and vineyards have ancestral roots and cultural importance. She has helped restore Taboadella to its original purpose as a winery, vineyard, and a place full of life and character in harmony with its surroundings. Only indigenous grape varietals such as Encruzado, Tinta Roriz (also known as Aragonez or Tempranillo), Jaen, and Touriga Nacional, among others, are cultivated at Taboadella, which enables the family to "recover from the past the essence of nature and project great wines into the future with a remarkable typicality [while] maintaining the ancestral character of the Dão." We invite you to taste the exceptional wines of Taboadella.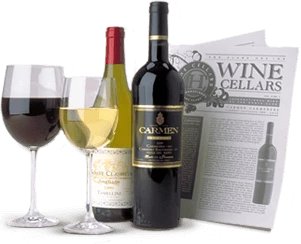 Enjoy Limited Production Estate
Bottled Wines
Discover limited production estate bottled wines such as Vergenoegd's internationally
acclaimed 2005 Cabernet Sauvignon, imported exclusively for our members.
DISCOVER OUR FOUR CLUBS