The six-hectare Vignetto Masera provides nearly all of the grapes for Stefano Massone's hauntingly beautiful 2007 Masera Gavi. Wrapped in a pale, straw-colored robe, Massone's Gavi invites the eye as well as the palate. It offers the usual clean, refreshing flavors and overt charm for which Gavi is renowned, to which delicate aromas of peach, pineapple, and fresh-squeezed lime are added. Made from 100% Cortese grapes, this delicious Piedmontese specialty manages to be both soft and crisp. And as this estate eschews the use of oak barrel aging, and 100% of the vinification is done in stainless steel tanks with the most up-to-date equipment, Massone's Masera Gavi retains delicacy of perfume, subtlety of flavor, and a refreshing zip. In the mouth, the savor of soft fruit, crushed flowers, minerals, and lemon oil meld with bright acidity that carries through to the wine's intense, pleasingly dry finish. We suggest you serve this charming Gavi well chilled (about 40º F) and then allow it to slowly reach ambient temperature in the glass. This will allow the Vignetto Masera time to unfold in the glass and reveal its ultimate charms and subtle nuanced flavors. Salute!
Considering the supreme elegance and purity of the 2007 Stefano Massone Masera Gavi, the possibility of a second or third glass may be all that is needed for the ultimate enjoyment of this wine. True to form, Massone's Gavi drinks beautifully all by itself. Although often served in the Piedmont as the prelude to a sumptuous meal, it would be a shame to relegate this artfully made Gavi to the sole role of aperitif extraordinaire . . . but we could think of a lot worse things. However, if you add the company of a special someone and some well-prepared seafood to the mix, you have a recipe for a sublime dining experience. Sautéed Bay Scallops prepared in a cream sauce with unsalted pistachio nuts and Mediterranean herbs is one of our favorite dishes with this Gavi. Pan Seared Red Snapper, Stuffed Flounder, and Sautéed Alaskan Halibut all provide delicious accompaniments to Stefano Massone's delicious Vignetto Masera, as well. A simple but carefully prepared Chicken Francese offers another outstanding choice of accompaniment. In addition, most cream-based sauces and soft cow's milk cheeses pair nicely with Gavi; the Cortese grape seems to have natural proclivity for accompanying dairy as well as seafood. Enjoy!
Stefano Massone has crafted a model estate in Gavi, which is unequivocally the finest white wine zone in Italy's Piedmont. Massone works a mere 8 hectares (or just a little less than 18 acres) from which he fashions two exceptional Gavis from two special vineyards: Vignetti Masera and San Cristoforo. Located in Capriata d'Orba in the southeastern section of the Gavi DOC, Massone's vineyards enjoy prime southern exposures. Stefano Massone is a rarity in Piedmont: he produces only white wine and from a single grape varietal. At his estate, the blithe Cortese varietal rules, and there are no compromises or cutting corners. Quality is paramount. Consequently, the estate's Masera and Cristoforo vineyards are farmed organically. There are no herbicides, pesticides, fertilizers, or systemic chemicals used in the vineyards. The rows of vines are sown with ground cover, which is either tilled or mown to turn to humus in alternating fashion. Furthermore, yields are kept very low to ensure ripeness and sulfite usage is at a minimum. All of this care allows Massone himself to ferment the delicate golden clusters of Cortese di Gavi to perfection in his modern winery.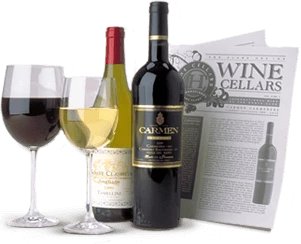 Enjoy Limited Production Estate
Bottled Wines
Discover limited production estate bottled wines such as Vergenoegd's internationally
acclaimed 2005 Cabernet Sauvignon, imported exclusively for our members.
DISCOVER OUR FOUR CLUBS