Silky smooth and rich in flavor, the medium-bodied 2011 Stefano Farina Langhe Le Brume combines the attributes of Piedmont's top varietals into one delicious red wine. Deep in color, enticing in aroma and gratifying in flavor, the 2011 Le Brume offers up a compote reminiscent of dried cherry, red berries and plum imbued with hints of cedar and forest floor. Add hints of cocoa and dark chocolate and wrap it all up in a light patina of vanilla from 12 months of oak barrel ageing and Le Brume is one easy to like red that slips almost surreptitiously down the throat. For optimal enjoyment, we suggest affording the sophisticated 2011 Le Brume at least 10-15 minutes of aeration, though this artful blend of Barbera and Nebbiolo will continue to evolve and improve for up to several hours after opening. Enjoy!
Traditional Piedmontese specialties provide delightful accompaniments to Stefano Farina's 2011 Langhe Le Brume. A blend of rusticity and sophistication, Piedmontese cuisine ranks among the finest in Italy and is renowned worldwide. Moreover, it complements the region's wines with aplomb. Veal Tartare, served with mushroom caps or shaved truffles, a hunk of well-aged Parmigiano, and a glass of Le Brume may be one of the best ways to begin a meal in Northern Italy or anywhere. For the less adventuresome, Milk Fed Veal sautéed in a luscious brown sauce can substitute for the tartare. Sautéed Rabbit with Peppers; Roast Duck, prepared with a cherry or blackberry sauce; or even fresh Bowtie Pasta and Pesto served with crusty bread and a well-aged cheese can turn a mid-week meal into a veritable feast in the company of Stefano Farina's Le Brume. So, whether you prepare simple pastas, grilled meats or complex sauces to accompany your meal, Stefano Farina's 2011 Le Brume will stand and deliver. Buon Appetito!
Stefano Farina is a family-run wine concern of six separate and distinct wine estates in Italy's Piedmont, Tuscany, and Puglia. Whether in Piedmont, Tuscany or Puglia, the name Stefano Farina reigns as a symbol of quality.
Stefano Farina's Langhe Le Brume hails from the prestigious Tenuta San Quirico estate, located in the heart of Piedmont's Langhe Hills. Tenuta San Quirico is renowned for its exceptional Barbera d'Asti, Barbera d'Alba, and Nebbiolo based wines, including the estate's flagship offering, Le Brume (this month's feature), a sophisticated combination of the finest barrel aged Barbera and Nebbiolo from the estate. Stefano Farina also fashions an excellent Moscato d'Asti at Tenuta San Quirico.
For any ardent lover of cheese and Northern Italian cooking, little can match a pairing of the 2011 Stefano Farina Le Brume with a first rate antipasto plate, replete with black olives and authentic Italian cheeses such as Fontina, Montasio, and Parmesan. Other hard and semi-soft cheeses pair beautifully with Le Brume as well. For the love of cheese and a chance to indulge in a great selection of international cheeses to accompany Stefano Farina's 2011 Le Brume, one needs to look no further than www.cheesemonthclub.com to indulge oneself.
In the north of Italy, nestled just beneath the great Alpine wall as it tumbles out of Switzerland and the gleaming Mediterranean Sea, lies the Piedmont. It is a region of myriad beauty. It is also the region of Italy closest to France in proximity as well as in the sheer quality and variety of exceptional wines it produces. For centuries, Italy's Piedmont remained a prize to be won – no doubt in part on account of the province's world famous cuisine that still draws happily on the abundance and quality of local truffles. Yet today, it is the superbly made wines of Italy's Piedmont that garner the most international recognition: complex, hedonistic red wines from Barbera and Nebbiolo, delicate still whites, and sweet haunting Muscats. With such exquisite fare, should anyone question why the hearty robust delights of the Piedmontese table remain the region's most famous ambassadors to a hungry and thirsty world?
Barbera and Nebbiolo are Piedmont's most important grape varieties. Barbera, the region's workhorse varietal, yields everything from tasty easy-to-drink reds that are made for early consumption to deep purple potions capable of long ageing and considerable complexity to match many of Piedmont's more famous Nebbiolo based wines from Barolo and Barbaresco.
Nebbiolo derives its name from nebbia, the local Piedmontese name for fog, as the noble Nebbiolo variety occupies the highest hillside elevations where the autumn fog collects on the Langhe hills. Nebbiolo is responsible for Piedmont's most illustrious wines, including Barolo, which has been dubbed "the wine of kings, and the king of wines."
Most Piedmontese red wines come to market as single varietals, either as Barbera or Nebbiolo, bearing a distinctive DOC such as Barbera d'Alba or Nebbiolo d'Alba. Barolo, Barbaresco and Gattinara, the region's most celebrated wines, also hail entirely from a single varietal, Nebbiolo, though the name of the grape will not appear on the label as DOCG regulations mandate only Nebbiolo for those wines.
In rare cases, Barbera and Nebbiolo are blended together to make a special wine. Such blends yield some of Piedmont's most delicious and approachable red wines. Stefano Farina's Le Brume from the Langhe Hills is one such wine from Piedmont's finest red grape varieties. Wines labeled Insieme, meaning together, are also Barbera and Nebbiolo blends.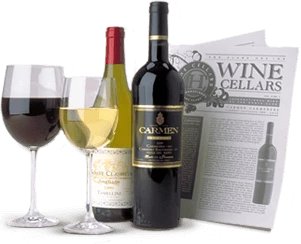 Enjoy Limited Production Estate
Bottled Wines
Discover limited production estate bottled wines such as Vergenoegd's internationally
acclaimed 2005 Cabernet Sauvignon, imported exclusively for our members.
DISCOVER OUR FOUR CLUBS