Grasso's style of Barolo weds power to finesse, and in doing so Federico Grasso captures the ultimate expression of Barolo from La Morra. In the 2011 Silvio Grasso Barolo one receives a real taste of Grasso's inimitable style. The 2011 Silvio Grasso Barolo offers up an amplifying bouquet of red fruits, plum, rose petal, and spice. And on the palate the wine comes across as supple, yet complex and expansive. In typical Grasso fashion, a textured, polished core of fruit, spice, and lush forest woodlands emerges from the center of the wine. Although young and still in need of two or three more years in bottle to fully develop, this 2011 Barolo already exhibits a velvety texture and plenty of flavor to satisfy the senses. Although splendid now, it will certainly continue to take on depth and complexity for several more years. For optimal enjoyment, we suggest affording the 2011 Silvio Grasso Barolo an hour or more in a decanter before serving, as young Barolo responds favorably to aeration more than other wines. Our preference is to serve Barolo at cellar temperature (57º-62º F), but as you like. Enjoy!
Piemontese cooking is world renowned, so it should come as no surprise that many traditional Piemontese specialties provide ideal accompaniments to Federico Grasso's 2011 Barolo. A blend of rusticity and sophistication, Piedmont's complex cuisine complements the region's full-bodied wines with aplomb. Veal Tartare, served with mushroom caps or shaved truffles, or a hunk of well-aged Parmigiano, accompanied by a glass of Silvio Grasso Barolo may be one of the best ways to start or end a meal in Piedmont. If the thought of Veal Tartare is less than appetizing, consider instead Milk Fed Veal sautéed in a luscious brown sauce. Sautéed Rabbit with Peppers; Roast Duck, prepared with a cherry or blackberry sauce; or almost any full flavored Piemontese risotto in the company of Federico Grasso's 2011 Barolo will turn a meal into a veritable feast. So, whether you choose to serve simple food or sophisticated fare, Silvio Grasso's 2011 Barolo will make you feel like royalty. Buon Appetito!
Silvio Grasso is a small family run estate that specializes in Piemonte's most important red grape varieties: Barbera and Nebbiolo. Located in the Barolo commune of La Morra, this estate has been making Piemontese classics since 1927. However, in the last decade this property's star has risen sharply and continues to ascend, thanks to the guidance and passion of its present guardian Federico Grasso, who manages both the vineyard and the cellar by himself. He is a proponent of the "new style" of Barolo and also an ardent advocate of seductive, barrel aged Barbera.
Barolo has affectionately and appropriately been referred to as the "king of wines, and the wine of kings." In the hands of a skilled winemaker, Barolo is unquestionably a noble wine, richly deserving of the many accolades that have been bestowed upon it. It is born on the Langhe Hills of Italy's Piedmont, steep craggy Alpine foothills that seem to tumble out of nearby Switzerland.
Barolo is the most masculine of Piedmont's three great Nebbiolo wines (Barbaresco and Gattinara are typically lighter and more delicate) and the focal point in the region's viticultural tiara. The limited production of Barolo generates from the huddled hills of two valleys, Serralunga and Barolo, and their five principal communities, all of which lie to the southwest of the city of Alba and are reputed to impart distinctive characteristics and traits to their respective progeny. The townships of Serralunga, Castiglione Falletto, and Monforte are situated in the Serralunga Valley and are reputed to produce the region's firmest, longest-lived Baroli. Meanwhile, Barolo and La Morra, from which the more "delicate" wines of the zone are said to flow, are part of the Barolo Valley. However, there are many variations in Barolo on the same theme, and this hardly takes into account the decades old debate in Barolo over the relative merits of the modern versus traditional styles of Barolo, which have as much to do with individual winemaking techniques as they do the amount and kind of barrel aging the wines receive. In the end, great Barolo is fashioned in all five of the major townships.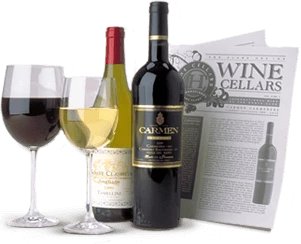 Enjoy Limited Production Estate
Bottled Wines
Discover limited production estate bottled wines such as Vergenoegd's internationally
acclaimed 2005 Cabernet Sauvignon, imported exclusively for our members.
DISCOVER OUR FOUR CLUBS