Endrizzi's 2011 Serpaiolo Rosso Maremma IGT offers the opportunity to enjoy a "Super Tuscan" at a price that most of us can afford. In a world in which newly released "Super Tuscans" can easily cost $60.00, $80.00, and even $200.00 or more per bottle, the 2011 Serpaiolo Rosso constitutes a veritable bargain. A cuvee of Cabernet Sauvignon, Merlot, and Sangiovese, it offers an intense aroma imbued with the scents of cassis, tobacco, and fine grained leather. In the mouth, the wine is rich, round and layered. It offers ripe, refined tannins and a harmonious structure that should carry it forward for at least several more years. Although thoroughly enjoyable now, this beautiful Maremma offering will undoubtedly continue to improve in bottle. For optimal enjoyment, we suggest decanting this wine and allowing it to breathe for up to an hour or more before serving between 60°-65° F. Enjoy!
The 2011 Endrizzi Serpaiolo pairs easily with all kinds of meats and rich sauces, but one particular local favorite provides a special accompaniment to Serpaiolo; it is Pappardelle con Cinghiale, which is wild boar shoulder simmered in a sauce of San Marzano tomatoes, a judicious amount of Serpaiolo, black olives, olive oil and herbs and then served over Pappardelle pasta. As wild boar is not nearly so prevalent on this side of the Atlantic, a pork shoulder can easily be substituted for the boar shoulder. Another Maremma favorite with Serpaiolo is a Tuscan dish called Caciucco, a fish stew made along the "Tuscan Riviera" from whatever the fishmonger has that is fresh and inexpensive, to which a healthy jolt of red pepper is added (see recipe). We normally don't recommend fish with many red wines, but the youthful 2011 Serpaiolo complements this hearty tomato and hot red pepper dish quite well. Most pasta dishes served with a heady tomato sauce will pair quite nicely, too. Buon Appetito!
The Endrici family (Endrizzi in the Trentino dialect) hails from Italy's Trentino in the high Valle dell'Adige north of Venice where the family's winery was founded by Francesco Endrici in 1885. The estate's pristine vineyards surround the technologically advanced winery and include several historic sites for the production of premium still and sparkling wines. However, the original Endrizzi viticultural effort morphed in 1999 when the family's fourth generation, Paolo and Christine Endrici, headed south and purchased 30 hectares (nearly 75 acres) of prime hillside property in the heralded Tuscan appellation of Maremma, near the town of Magliano just south of Grosseto. They recognized the area's ideal climate and planted Sangiovese (also known locally as Morellino), Merlot, Cabernet Sauvignon, and other international varietals for the production of what have come to be known as "Super Tuscans" (wines made from Bordeaux varietals, mostly Merlot, Cabernet Sauvignon, and Cabernet Franc, infused with Tuscany's signature grape, Sangiovese). All of the grapes for Serpaiolo are farmed organically at the Endrizzis' Maremma estate.
Maremma covers a vast area of southern Tuscany between the provinces of Livorno and Grosseto. It offers a wealth of picturesque landscapes, including a majestic blue shoreline along the Tyrrhenian Sea, long stretches of beach, coastal marshes, thermal baths, and green hills covered with woods and precious vines from indigenous and imported varietals.
Maremma appears timeless. Its ancient roots stretch back past the Romans to the early Etruscans, both of whom flourished in this bucolic country and left behind some of Tuscany's richest archaeological treasures in the cities of Populonia and Roselle. Later arrivals built medieval castles, high towers, and massive walls to surround their cities and towns. The Medici and other leading families lived in Maremma, hunted in its expanse of woods for boar and other game, and added overwhelmingly to the region's economy and prosperity. In fact, it was under the sway of the Medici that land reclamation began in Maremma and much of the area's marshes were drained, leading to the decline of malaria and other mosquito born maladies.
Nevertheless, Maremma is much more than ancient cultures and a kaleidoscope of eye catching landscapes; it is one of Italy's most prized regions for the production of fine wine, most notably red wines from Cabernet Sauvignon grapes and other Bordeaux varietals as well as from the indigenous Sangiovese variety. Created in 1978, Morellino di Scansano is the region's leading DOCG. Morellino is the local name for Sangiovese, and as the wine's name appropriately indicates, Morellino di Scansano is made primarily from Sangiovese grapes grown in the environs of the sleepy hilltop town of Scansano. However, Maremma's most prized wines can only claim Indicazione Geografica Tipica (IGT) status, including Tenuta San Guido's Sassicaia which is overwhelmingly regarded as Italy's most iconic wine. The reason for this is that Sassicaia and other "Super Tuscan" offerings (including this month's feature, the 2011 Endrizzi Serpaiolo) contain mostly traditional Bordeaux varietals, rather than Sangiovese. Today, Maremma's outstanding and increasingly expensive "Super Tuscan" reds are the region's viticultural claim to fame, and for good reason: they constitute an expanding legion of Italy's most compelling wines.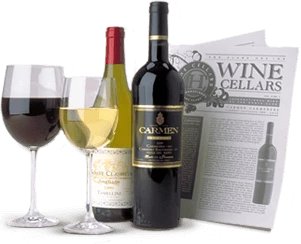 Enjoy Limited Production Estate
Bottled Wines
Discover limited production estate bottled wines such as Vergenoegd's internationally
acclaimed 2005 Cabernet Sauvignon, imported exclusively for our members.
DISCOVER OUR FOUR CLUBS