Soft, silky, and downright huggable, the 2002 Savannah-Chanelle Santa Cruz Pinot Noir provides ample testimony to the estate's commitment to fashioning top notch Pinot Noir. Medium-bodied and regally attired in a ruby-colored robe, this enticing Pinot Noir offers up an array of scents and savors to make the most hardened Burgundy fanatic drool with pleasure. With just a minimum of aeration, the 2002 Savannah-Chanelle Santa Cruz Pinot Noir reveals plenty of strawberry fruit and oriental spice, which appear to be the collective calling card of all outstanding Pinot Noirs - whether they are from Burgundy or elsewhere. Soft, round and supple on the palate, the Savannah-Chanelle fills the senses; yet, it finishes with consummate grace. Moreover, it continues to improve in the glass for hours after opening. We suggest serving this delightful Pinot Noir somewhere between cellar temperature and cool room temperature (55 degrees -65 degrees F). And like most Pinot Noir wines, the 2002 Santa Cruz from Savannah-Chanelle can be enjoyed straight away, but we must confess that the longer we allowed it to breathe, the more complex and ethereal it became.
The 2002 Savannah-Chanelle Santa Cruz Pinot Noir is positively delightful on its own, but a number of well-prepared dishes will certainly enhance one's enjoyment of this wine. Built in a serious Beaune-style of Pinot Noir, this 2002 Savannah-Chanelle is a natural backdrop for classic Burgundian cooking. Coq au Vin, Quiche Lorraine, and roasted pork tenderloin, served with brandied apples, caramelized onions, or other savory condiments, provide proof of the adage that fine wine is even finer with food. Salmon and tuna recipes, bar those that feature hot or exotic sauces, provide additional enjoyment when paired with this classic Pinot Noir. On the lighter side, one might consider an old European favorite, which calls for completing a meal with a dish of fresh ripe strawberries in the company of the final glass of Burgundy or first rate Pinot Noir. What a delightful finale this duo makes. Salut!
Savannah-Chanelle Vineyards is a landmark winery south of San Francisco Bay along California's historic Chaine d'Or or Golden Chain. Nestled in the Santa Cruz Mountains, high above Silicon Valley, this historic property has been home to friends, family, and some of California's most exciting wines since its founding in 1892 by French immigrant Pierre Pourroy. Located just over three miles from the village of Saratoga, the present owners (the Ballard family) continue the celebrated history and the viticultural legacy that was born on this site more than a century ago. Purchased in 1996 by Michael and Kellie Ballard, this turn of the century estate now bears the name of the Ballards' two daughters. The present winery occupies 58 acres, only 15 of which are under cultivation. From a mere 15 acres flow five award winning varietals: Chardonnay, Carignane, Cabernet Franc, Pinot Noir, and Zinfandel. The property's Zinfandel vines date to 1910, while Savannah-Chanelle's historic Cabernet Franc plantings hale from 1920, making them the oldest Cabernet Franc plantings in California. Needless to say, each of this estate's intensely individual wines is strictly limited and highly allocated. Pinot Noir remains Savannah-Chanelle's raison d'etre, despite its other outstanding old vine varietals. Michael Ballard and Winemaker Anthony Craig make a formidable team that is bent on turning Savannah-Chanelle into a Pinot Noir house that is second to none. In Michael Ballard's own words: "We are obsessed by Pinot Noir ... we have launched a program to create the finest examples of California Pinot Noir by drawing grapes from the best Pinot-growing areas in the state, among them the Sonoma Coast and the Santa Lucia Highlands. We have also planted a new Pinot Noir vineyard just above our tasting room." Given the passion for Pinot at this estate, it should then come as no surprise that 80 percent of Savannah-Chanelle's entire production is small lots of delicious Pinot Noir. Bottled un-fined and loosely filtered, each and every bottle emanates the elegance and supreme balance of Pinot Noir, the planet's most finicky and ultimately most enjoyable grape varietal.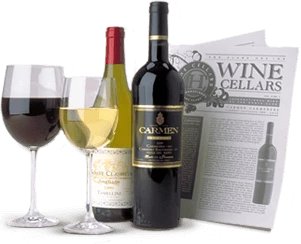 Enjoy Limited Production Estate
Bottled Wines
Discover limited production estate bottled wines such as Vergenoegd's internationally
acclaimed 2005 Cabernet Sauvignon, imported exclusively for our members.
DISCOVER OUR FOUR CLUBS