While many wineries around the world tout the merits of their so called Bordeaux blend, few actually contain Bordeaux's top five varietals or possess the finesse, complexity or rich flavors of exceptional red Bordeaux. Rustenberg's 2011 John X. Merriman is the exception, a true Bordeaux blend and an outstanding wine in every way. The 2011 Rustenberg John X. Merriman presents itself as an elegant, mouth-watering blend of 48% Cabernet Sauvignon, 40% Merlot, 4% Petit Verdot, 2% Malbec and 1% Cabernet Franc. In this complex, full-flavored Bordeaux style wine, Rustenberg has created the quintessential meritage offering. In both bouquet and flavor, the 2011 John X. Merriman provides a true smorgasbord of scents and savors that sing from the glass. Blackberry, cassis, plum, coffee, chocolate, eucalyptus, and mint are just some of the notes that soar from the 2011 John X. Merriman. Add a touch of cedar (that classic cigar box scent so often associated with Classified Bordeaux) and layered complex tones imbued by 20 months in cask and it's easy to see why this John X. Merriman outshone the Bordeaux wines from the Margaux commune it was pitted against. With such a wealth of flavors backed by ripe, well-integrated tannins, the 2011 John X. Merriman is a delight to drink now, yet it will almost certainly evolve gracefully for many years to come. Whether consumed now or several years down the road, we strongly suggest decanting the 2011 John X. Merriman at least thirty minutes prior to serving at cool room temperature (60°-65° F). Enjoy!
Rustenberg's complex, flavorful 2011 John X. Merriman calls for full-flavored equally endowed accompaniments. Prime rib, loin lamb chops, venison, and other forms of game provide superb accompaniments. Sirloin tips, served with a wild mushroom sauce; veal and shitake stuffed ravioli; and pork tenderloin, prepared with a black currant paste or balsamic fig sauce make splendid pairings, too. Quail and other game birds provide mouthwatering accompaniments to a bottle of John X. Merriman as well. The rich flavors in the meats beg to be savored along with the wine, as a bottle of the 2011 John X. Merriman (or any vintage of John X. Merriman) is not a wine to rush through. Hence, we suggest having plenty of time in the company of a savory meal be a prerequisite for the enjoyment of this remarkable Bordeaux style offering. Bon Appétit!
Stellenbosch and the surrounding wine lands of South Africa's Western Cape hardly receive the attention and excitement they deserve. No viticultural area or major wine producing region in the world presents itself more spectacularly. The sheer physical beauty of the Western Cape, paired with commanding waves of well tended hillside vines and the proliferation of centuries old Cape Dutch architecture make Stellenbosch both stunningly beautiful and unique among the world's wine countries One of the oldest and most influential wine estates in this majestic wine land is Rustenberg.
Rustenberg was founded in 1682. It lies nestled in the valley of the Simonsberg, at the very heart of the Stellenbosch wine region. Rustenberg produces a full range of wines, including Chardonnay, Sauvignon Blanc, Cabernet Sauvignon, Merlot, Syrah, and several exciting blends. This family owned property enjoys a rich heritage and an ethos that have been informed by many centuries of human influence striving to understand and work with nature to produce wines of distinct character that are true to the Western Cape's terroir, grape varieties and individual style of winemaking.
Rustenberg's flagship offering, John X. Merriman, is a wine named in honor of a former owner of Rustenberg, John Xavier Merriman. Merriman bought the farm in 1892 in sympathy with farmers suffering from the phylloxera crisis. Merriman played a crucial role in revitalizing Rustenberg after the discovery of phylloxera and worked assiduously to promote tourism and the agricultural importance of Ida's Valley, the area close to the town of Stellenbosch where Rustenberg is located.
Today, the Barlow family carries on the tradition of John X. Merriman. The Barlows have completely revitalized the property in the post-Apartheid era and restored the vineyard and surrounding estate to its pre-phylloxera glory.
Located on the Western Cape less than an hour north of Cape Town, the picture post card town of Stellenbosch and the surrounding mountains form a dramatic backdrop for what has been heralded as the most beautiful wine country in the world. Although one may debate that claim and the various picturesque merits of other world renowned wine regions, what is not in question is the integral role Stellenbosch has played for more than three centuries in the formation of South African wine. Stellenbosch is unquestionably South Africa's oldest and most important wine producing region. It is South Africa's Napa, Sonoma, and Santa Barbara counties all in one. It contains a myriad of microclimates and is responsible for high quality red and white wines from a host of varietals, including Cabernet Sauvignon, Shiraz, Chardonnay, Chenin Blanc, Sauvignon Blanc, Semillon, Viognier, and South Africa's most unique varietal, Pinotage, a cross between Pinot Noir and Cinsault. From wineries in Stellenbosch old and new flow an enormous variety of wines that are both world class and wholly unique in character.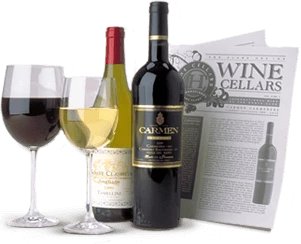 Enjoy Limited Production Estate
Bottled Wines
Discover limited production estate bottled wines such as Vergenoegd's internationally
acclaimed 2005 Cabernet Sauvignon, imported exclusively for our members.
DISCOVER OUR FOUR CLUBS