Once available only at a few exclusive restaurants and at the winery's tasting room in Malibu, Rosenthal's The Malibu Estate Chardonnay has finally made its public debut. Although still made in small quantities, this year there is just enough of the delicious 2008 The Malibu Estate Chardonnay to offer our members. Brilliant in the glass in its sporty yellow robe, the finely honed 2008 The Malibu Estate Chardonnay captures all the charm, purity, and ripe fruit that one can ask for in California wine, and then infuses those savory attributes with subtle mineral tones and a precision rarely seen in other California Chardonnays. Add a complex bouquet and a broad palate profile that beckons with intricate fruit, spice, butter, and vanilla tones, and you have one good drinking Chardonnay – all wrapped in one harmonious package. In 2008, Rosenthal has once again fashioned a world class Chardonnay at The Malibu Estate thatcombines the best in Old and New World flavors. With this wine, elegance, flavor, suavity, and texture prevail in a tapestry of finely woven flavors. Enjoy this special Chardonnay moderately chilled (40º-45º F), and often.
Rosenthal's 2008 The Malibu Estate Chardonnay exudes charm, balance, and plenty of personality, which makes it easy to consume long before the bottle or the imbiber ever make it to table. Nevertheless, we strongly recommend restraint as the greater glory awaits the disciplined soul willing to enjoy this superb Chardonnay with a mouthwatering meal. Consequently, some of our favorite pairings with Newton Canyon's most scrumptious white wine include Pan Seared Scallops, served in a light curry and mint cream sauce and topped with toasted almonds; or a Sweet Lump Crab Meat Napoleon, accompanied by avocado and sweet corn and topped with a mild red pepper coulis. Steamed Crab Legs or a whole Maine Lobster, served with drawn butter, provides another wonderful accompaniment to the 2008 Rosenthal The Malibu Estate Chardonnay. And if all you can rustle up to accompany this wine is a plate of soft French cheeses and some toasted bread rounds, you're still in for a treat; Christian Rougenet has fashioned a beautiful, restrained style of Chardonnay to perfectly complement a wide array of cheeses. Enjoy!
The Malibu Estate, the country home of George Rosenthal, continues to produce Southern California's finest wines. In the 19th century, Los Angeles County was reputed to have been the leading producer of premium wine in California, but with the advent of phylloxera and Pierce's Disease, followed by urban sprawl, wine production had nearly ceased in Los Angeles County and in much of Southern California as early as the 1950's. Such was the unhappy state of wine affairs in and around Los Angeles until 1987, when George Rosenthal planted a prime portion of his Malibu ranch to European varietals and put Malibu and Los Angeles County back on California's viticultural map. Others have followed suit in an attempt to emulate The Malibu Estate's success, but none have thus far managed to fashion wines as compelling as Rosenthal's The Malibu Estate. Critics have commented that The Malibu Estate has two distinct levels of wine: great and greater. And after two decades of splendid wines, it would be hard to argue against that summation. The estate's low yields and small production make it difficult to turn out anything but the best. This winery fashions ripe, succulent Merlot and exceptional estate Cabernet Sauvignon, but recently it is Rosenthal's Meritage (a blend of Cabernet Sauvignon, Cabernet Franc, Merlot, and Petit Verdot) that appears to be the crown jewel at the estate. However, with Rosenthal'senviable record with red Bordeaux varietals, it would be easy to lose sight of the fact that The Malibu Estate also produces one of Southern California's most compelling Chardonnays, albeit it in small quantities. In fact, the estate's Chardonnay may still be California's best kept secret. All of Rosenthal's estate bottled wines are made using sustainable methods of agriculture and now bear the distinct Malibu Newton Canyon appellation. The force and vision behind Rosenthal Estate Wines is of course George Rosenthal. George has been a real estate developer, restaurant/hotel owner, movie mogul, and breeder of fine Andalusian horses. However, today, his primary passion is fashioning Rosenthal The Malibu Estate into a living, sustainable work of art. The artist in residence is French winemaker Christian Rougenet, who spares no expense in the pursuit of full throttle, highly extracted wines of distinction. At Rosenthal Estate Wines The Malibu Estate, the grapes are entirely handpicked from low yield vines and the resulting hand crafted wines are all aged in the finest French oak barrels. Moreover, no wine is released until it is ready to drink, a practice that defies contemporary economic exigencies but aptly defines this estate's commitment to quality.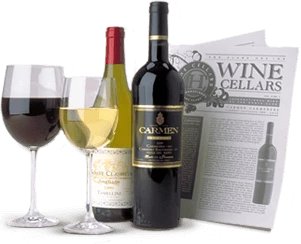 Enjoy Limited Production Estate
Bottled Wines
Discover limited production estate bottled wines such as Vergenoegd's internationally
acclaimed 2005 Cabernet Sauvignon, imported exclusively for our members.
DISCOVER OUR FOUR CLUBS