With an intensely purple robe the color of a perfectly ripe plum, a knock out nose, and oodles of flavor, it is easy to see why the 2004 R Enver Salman Vineyard Petite Sirah is simply the finest Petite Sirah we have ever tasted. Likewise, it takes no great acumen to comprehend why each of the last four vintages of Jeff Runquist's Salman Vineyard Petite Sirah have garnered so many top honors at California's most prestigious wine fairs, including "Best Varietal Petite Sirah" at the 2004 California State Fair. For the record, the 2004 R Enver Salman Vineyard Petite Sirah is a staggering statement. It offers up entrancing aromas of blackberry jam, ripe blueberries and spicy oak. Considering the formidable nose and considerable natural alcohol, one might expect a dense astringent monster. Instead, the 2004 R Enver Salman Vineyard Petite Sirah cajoles the senses with a beautifully balanced format and a cornucopia of flavors. Rich black fruits, mocha, chocolate, and forest woodlands all sing their seductive song within a deft framework of aromatic oak. From this wine's auspicious start to its amazingly long finish, there is neither a beat nor a chord even remotely out of sync. In short, the 2004 R Enver Salman Vineyard Petite Sirah is a tour de force for the Petite Sirah variety and one of the most distinctive and enjoyable California wines we have had the privilege to taste. We suggest serving it at cool room temperature (64°-66° F).
"You can serve this wine with whatever you want, but I'm drinking mine plain," croaked one senior member of the panel. "I'm not going to let anything stand in the way of my idolizing this wine," he added. Several other panel members agreed and eschewed accompaniments to the otherworldly 2004 R Enver Salman Vineyard Petite Sirah. However, the majority extolled this audacious wine's innate ability to accompany hearty fare, but even more importantly to make well-chosen dishes shine. Consequently, given this formidable Petite Sirah's great balance and overt personality, we highly recommend it with a thick meaty cassoulet; an herb roasted leg of lamb, Penne a la Siciliana (penne pasta in a very thick fresh tomato sauce, with roasted garlic, eggplant, and herbs), an authentic Piedmontese risotto, or any other full-flavored culinary delight. Enjoy!
R is Jeff Runquist's own label. It is his passion, pride, and joy. R is, also, the envy of the legion of California winemakers who stay up nights dreaming of making wine their own way and being critically and financially successful in the process. Jeff Runquist is unequivocally one of California's finest and most consistent winemakers. He is the sole proprietor and winemaker for R and he is the driving force and successful suit behind a number of other premium California wineries, including the McManis Family Vineyards. "I just want to play the game my way," has always been Jeff Runquist's mantra. By this statement he means dedicating himself entirely to the art of winemaking, the way he wants to make wine. With R, Runquist specializes in ultra premium, single vineyard designated, 100% varietal red wines. Petite Sirah, Syrah, and Zinfandel are Runquist's specialties and most renowned wines, but he, also, fashions small quantities of outstanding Cabernet Sauvignon, Pinot Noir, Barbera, Sangiovese, and Primitivo – the forerunner of Zinfandel. Runquist has been making wine for more than twenty-five years and the now legendary R since 1995. Since inception, R wines have consistently won gold medals in major wine competitions. Each has sold out promptly, leaving the cellar devoid of even a single bottle shortly after release. Critics complain they haven't even had a chance to taste the R wines before they are sold out. In addition, Runquist spends little time selling wines and even less time marketing them, unlike most of his peers. This scenario is certainly not the norm, but then again Jeff Runquist is not an ordinary winemaker. Neither R nor Runquist himself own even a single vine. Runquist has no written contracts with any of the great growers and vineyards he sources year after year. Nonetheless, they always provide him with outstanding raw material with which to practice his art and work his magic. And to his credit and the utter amazement of the California wine establishment, Jeff Runquist does not even maintain a tasting room – an omission and unforgivable offense to the large commercial establishments that prey upon the accidental connoisseur and the casual wine tourist alike. Moreover, Runquist refuses to expand his annual production of R wines for fear of compromising their quality. In fact, his overriding objective is to produce all of his wines in tiny lots. This means producing only 700-1000 cases of each of his main varietals (Petite Sirah, Syrah, and Zinfandel) and only 100-300 cases of each of his other red varieties. Routinely, this process involves declassifying a third or more of his production each vintage simply because Runquist declares: "If I am not happy with a wine, I don't bottle it … if I don't get as big an economic reward, that's okay. I am happy with the wines made under my label." Sadly, this is hardly the prevailing philosophy elsewhere in today's world of wine. However, far be it from us to complain; we are the beneficiaries of such arcane practices. We are the chosen few who actually get to taste a bona fide R wine, and enjoy it – the fruit of Jeff Runquist's refreshing philosophy.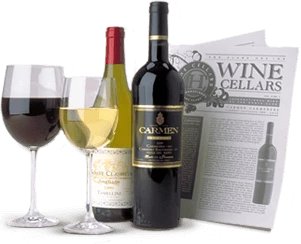 Enjoy Limited Production Estate
Bottled Wines
Discover limited production estate bottled wines such as Vergenoegd's internationally
acclaimed 2005 Cabernet Sauvignon, imported exclusively for our members.
DISCOVER OUR FOUR CLUBS