The Santa Lucia Highlands enjoy an enviable reputation for fashioning fleshy, full-bodied Pinot Noirs with excellent ageing potential. The cool, extended 2010 vintage in the Santa Lucia Highlands rendered the 2010 Paraiso Vineyards West Terrace Pinot Noir especially fine, highly aromatic and packed with flavor. It also imparted an elegance and suavity typically reserved for fine red Burgundy. A seductive bouquet of freshly picked strawberries, cinnamon and assorted baking spices caresses the nose from the moment the cork exits the bottle. Darker in color than most Sonoma County Pinot Noirs, the 2010 Paraiso Vineyards West Terrace offers deep berry flavors in the mouth along with complex floral and spice tones that made our tasting panel members beg for more. Ripe, fine-grained tannins add definition and structure, and make for a long, flavorful curtain call of a finish. The 2010 Paraiso Vineyards West Terrace drinks beautifully now, though one can expect several more years of favorable evolution. For optimal enjoyment, we suggest serving the 2010 Paraiso Vineyards West Terrace Pinot Noir at cool room temperature (60°-64° F) after 10-15 minutes of aeration.
Although the 2010 Paraiso Vineyards West Terrace Pinot Noir needs no accompaniments to demonstrate its world class status and provide wonderful drinking pleasure, it also offers the ideal complement to a myriad of foods from Panko Crusted Crab Cakes with red pepper, cilantro and lime aioli to Filet Mignon rubbed with herbs and covered with Shitake and Chanterelle mushroom sauce. Pork tenderloins wrapped in applewood-smoked bacon and seared in a skillet before being topped off with a Pinot Noir demi-glace and finished in the oven makes another splendid accompaniment. Teriyaki Chicken, served with honey goat cheese, kimchee, and cilantro on a brioche; and Roast Duckling with Bing Cherries provide more opportunities with which to enjoy a glass or two of Paraiso's food friendly 2010 West Terrace Pinot Noir. For a wonderful vegetarian accompaniment, consider a Grilled Portobello mushroom sandwich with organic greens, tomato and caramelized onions along with a side of truffle fries. And if there's nothing in the house or ordered for dinner, just set out a clean glass and enjoy Paraiso's flagship West Terrace Pinot Noir all on its own.
In the early 1970s when Rich Smith, a laboratory agricultural technician, and his wife Claudia Alexander Smith moved their family to Soledad to start a vineyard farming business, a winery in the Santa Lucia Highlands of Monterey County was not exactly what they had planned, but the time and terroir of the Santa Lucia Highlands proved too much to resist. Seizing the opportunity to grow and produce world class Chardonnay and Pinot Noir as well as the promise of Syrah to rival that of the Rhône Valley of France, the Smiths acquired the 350-acre Paraiso Vineyards and winery in 1987 and produced the first Paraiso wines in 1989.
Four decades after settling in Monterey, Smith Family Wines, which includes Paraiso Vineyards, comprises some 3,000 acres, yet it remains a real family affair with everyone in the Smith family working at some point in the business. Three generations of the Smith family now work in the vineyards, winery and tasting rooms with second generation Jason Smith leading the charge. Jason grew up on the farm where he learned to do just about every job in the vineyard. He developed a passion for sustainable vineyard farming and worked to earn the Smiths' vineyard enterprises, including Paraiso Vineyards, certification in Sustainability in Practice (SIP).
The Smiths fashion world class Chardonnay and Pinot Noir at Paraiso Vineyards, with the estate's West Terrace Pinot Noir regarded as Paraiso's flagship offering of Pinot Noir. The Smiths also fashion an exclusive brand of hand-crafted Chardonnay, Pinot Noir and Syrah under the Alexander-Smith label. Named in honor of parents Rich Smith and Claudia Alexander Smith, Alexander-Smith wines epitomize the highest quality from the Smiths' Santa Lucia Highlands home estate.
Sustainability in Practice (SIP) is a rigorous sustainable vineyard and wine certification with strict, non-negotiable requirements that are verifiable. Vineyards and wineries with SIP certification are committed to standards based on science and expert input, independent verification, transparency, and absence of conflict of interest.
SIP practitioners pride themselves on the program's rigor and integrity, which have earned SIP the reputation as being the gold standard for sustainable certification. It is also a reason why wines with SIP certification are some of the finest wines available and consumers can trust that they are made in a way that protects the people and the planet.
When consumers find a wine with the SIP seal, they can be assured that growers are preserving and protecting the natural environment, treating their employees and community with care, and have sound business practices with a long-term view that protects both the present and the future.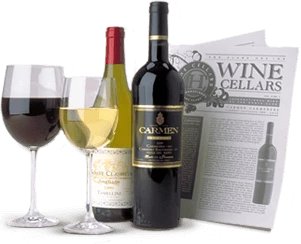 Enjoy Limited Production Estate
Bottled Wines
Discover limited production estate bottled wines such as Vergenoegd's internationally
acclaimed 2005 Cabernet Sauvignon, imported exclusively for our members.
DISCOVER OUR FOUR CLUBS