The village of Castiglione Falletto is known for producing a powerful, masculine style of Barolo that is equally renowned for its longevity; and while Enrico Scavino's Barolo wines are some of the most age worthy in all Barolo, they are also supremely balanced, highly polished offerings that trade rusticity for complexity and a staggering depth of flavor. Not surprisingly, Scavino's 2003 Barolo normale is one of the most charming of all Barolo in 2003. It is a gracious wine, regally robed in a purple cloak, and perfumed with the scent of roses, anise, and mulberry. It is also hauntingly rich and complex in flavor. True to form, the 2003 Paolo Scavino Barolo is a polished offering. It is indeed already one of the most ingratiating of all 2003 Barolo, but let's make no mistake on this; Scavino's 2003 Barolo is no featherweight. The wine's sweet fruit is wrapped around a core of ripe tannins that add considerable depth to the mid palate and reveal ultimately the power of this otherwise smooth, layered affair. Furthermore, the wine's finish happily carries on much like its author's smile, long after it has disappeared from sight. Enjoy this beautifully crafted Barolo now and over the next 10 years. For optimal enjoyment, one should always open young Barolo well ahead of time. We suggest opening the Scavino Barolo in the morning or early afternoon and then allowing it to stand open in a cool dry place until dinner. Decanting at least an hour or more ahead of consumption is another way to enjoy the nobility of Barolo, "the king of wines and wine of kings."
Barolo, Piedmont's greatest wine, provides the ideal match for classic Northern Italian cuisine. Specifically, Barolo is made with the delights of the Piedmontese table in mind. Consequently, such Piedmontese classics as Tender Veal medallions; Stuffed Farm Raised Veal or Lamb Shanks; Truffle Seasoned Risottos, served with Roasted Game Birds; and Venison Stew all provide traditional, mouthwatering accompaniments to Scavino's sensual, stylish 2003 Barolo. However, French country cooking and many tried and true continental favorites offer equally irresistible accompaniments to Enrico Scavino's sophisticated, full-flavored Barolo. So why not consider Boeuf en Daube à la Provençale, better know as Braised Pot Roast with wine, tomatoes, and Provençal herbs; Tenderloin of Beef in Puff Pastry; or Filet of Beef with onions, mushrooms, and olives. For those less adept at the culinary arts, we have found that almost any hearty meat dish provides a beautiful canvas on which the 2003 Scavino Barolo can etch its indelible portrait, so as you like it!
The Paolo Scavino estate was born on the Langhe Hills in the tiny village of Castiglioni Falletto in 1921. Paolo Scavino's original purchase of the diminutive cru Bric del Fiasc, a prime 4.5 acre hillside vineyard, began the Scavino odyssey – the quest to produce the finest wine in all Barolo. Today, under the direction of Paolo Scavino's son Enrico, the estate has grown to nearly 44 acres, with exceptional holdings in several of Barolo's most privileged "grand cru" vineyards. More importantly, Enrico Scavino and his daughter Elisa, a trained enologist, are fashioning a bevy of compelling wines, including a stunning array of Barolos that place this estate among the greatest in Italy. Our first impression of Enrico Scavino is his bright, beaming face as he swings open the large wooden doors of his new winery to welcome us. A cheerful, amiable man with an open smile, Enrico Scavino treats his vineyards as well as his guests with the utmost care. In his vineyards, he employs only organic fertilizers and prunes his vines seriously to extract the greatest concentration of flavor from the grapes. In the cellar, an impressive new state of the art facility, the affable Enrico works his magic, which somehow includes imbuing each and every one of his wines with the polish of his personality and the warmth of his smile. And alongside him now is Elisa, his equally talented and engaging young daughter, who has already established herself as one of Piedmont's most prodigious young winemakers. Like most Piedmontese estates, Paolo Scavino produces a wide array of wines, both red and white. Dolcetto, Barbera, and Nebbiolo, the three most traditional red Piedmontese varietals, are all cultivated in ascending order on the estate's hillsides, but Nebbiolo claims its rightful place in the hierarchy as it alone is responsible for Barolo, the estate's greatest claim to fame. The Scavinos fashion several cru bottlings of Barolo in addition to the estate's regular or normale bottling, including Bric del Fiasc, Bricco Ambroggio, and Cannubi. All of Paolo Scavino's wines are produced in small quantities, often making them difficult to acquire. Piedmont or Piemonte In the north of Italy, nestled just beneath the great Alpine wall that tumbles out of Switzerland and the gleaming Mediterranean Sea, lies Italy's Piedmont or Piemonte as it is known to the local population. It is a region of myriad beauty. It is also the region of Italy closest to France in proximity as well as in the sheer quality and variety of exceptional wines it produces. For centuries, Italy's Piedmont remained a prize to be won among warring European powers; no doubt at least in part on account of the province's world famous cuisine that still draws happily on the abundance and quality of local truffles. Yet today, it is the superbly made wines of Italy's Piedmont that garner the most international recognition: complex, hedonistic red wines in the form of great Nebbiolo and Barbera, still delicate whites from Arneis and Gavi, and sweet haunting Muscats. With such exquisite fare, should anyone question why the hearty robust delights of the Piedmontese table remain the region's most famous ambassadors to a hungry and thirsty world?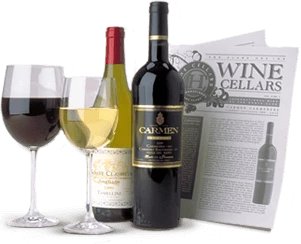 Enjoy Limited Production Estate
Bottled Wines
Discover limited production estate bottled wines such as Vergenoegd's internationally
acclaimed 2005 Cabernet Sauvignon, imported exclusively for our members.
DISCOVER OUR FOUR CLUBS