Vermentino is hardly the wine on the tip of most Americans' tongues, though it deserves to be, nor does Vermentino routinely garner the attention it deserves from critics and writers; but, thanks to Antonio Galloni and Vinous, Mura's Cheremi Vermentino di Gallura is receiving some of the recognition it deserves. The 2014 Mura Cheremi Vermentino di Gallura received 90 Points from Vinous, and it impresses with its rich straw color, amplifying aromatics, and full-bodied structure. Floral notes with hints of summer flowers, lychee, and citrus blossoms dominate the nose, before they flow effortlessly into the wine's flavor profile. On the palate, crisp acidity and pinpoint minerality meet Cheremi's floral freshness, adding an entirely new dimension to the wine, as it finishes pleasantly dry and with real authority. For optimal enjoyment we suggest chilling the distinctive 2014 Mura Cheremi Vermentino di Gallura to about 38° F, then allowing the wine to slowly warm as you sip and savor its many delectable facets. Enjoy!
As Sardinia is an island and the sea laps upon the shores of the Vermentino di Gallura DOCG, it will come as no surprise that seafood provides many of the favored accompaniments to the 2014 Mura Cheremi Vermentino di Gallura. For starters, grilled calamari and octopus in the company of various broths and sauces make wonderful appetizers to serve with a chilled bottle of Mura's Cheremi Vermentino. Pan seared halibut and rockfish served with risotto quenelles or oven roasted corn pudding and white beans flavored with rosemary earn high praise with Mura's Cheremi. Seafood lasagna with delicate layers of pasta, swordfish, salmon, mussels, cured tomatoes, spinach, and fine herbs in a saffron seafood broth also wins the day. Nonetheless, seafood is not the only food suitable to accompany Mura's Cheremi Vermentino di Gallura. Crispy pork loin schnitzels or sliders served German-style with caramelized onions and a touch of mustard make tasty pairings as well. And many of us enjoyed the Mura Vermentino di Gallura by itself as an aperitif. Buon appetito!
Mura lies just six kilometers inland from the seaside town of Olbia on the northeast coast of Sardinia. Mura was established in 1975 by Filippo Mura, the father of Salvatore and Marianna, the present proprietors of Mura, as a hobby. Filippo planted seventeen acres of vineyards on an old riverbed after levelling the land and removing some of the granite rocks that occupied the ancient bed. This is a warm, arid country with plenty of rock for minerality, all attributes conducive to the cultivation of the vine. Sea breezes blow inland to temper the summer heat, while cool dry winds funnel down from the nearby mountains to chase away pests and any threat of rot.
Since 1999 Marianna and Salvatore work full time at the estate. With degrees in biology, oenology, and viticulture, Marianna makes the wine at Mura. To learn her craft, Marianna worked for a time at Marco Felluga and Russiz Superiore, two of the finest wine estates in Fruili. Salvatore, an agricultural technician, manages the vineyards and serves as marketing director.
Since Filippo's initial planting, Mura has grown to 32 acres, with more than half the estate planted to Vermentino. The rest is planted with traditional indigenous red varietals such as Cannonau, Bovale and Carignano. Because of Mura's quality, unique soil composition, and close proximity to the Tyrrhenian Sea, Mura's Vermentino is entitled to DOCG status as Vermentino di Gallura. This is the only DOCG appellation in Sardinia. Mura Vermentino di Gallura is renowned for its beautiful aromatics, pinpoint minerality and vibrant structure
Vermentino is one of Italy's finest yet least known white grape varieties. Although not nearly as ubiquitous as Pinot Grigio, Trebbiano, Malvasia, and other white-skinned varietals, Vermentino flourishes along Italy's Mediterranean coastline where it produces fine, floral wines with crisp finishes. This is especially true in Liguria, where it often takes the name Pigato, and on the island of Sardinia. Corsica and the south of France are also good sources of Vermentino, though one would hardly guess that Vermentino thrives in France, as Vermentino is almost exclusively known as Rolle in France.
Sardinia is the second largest island in the Mediterranean Sea (only Sicily is larger) and an autonomous region of Italy endowed with a long history. In spite of its varied and stunning landscapes, rich culture, proliferation of indigenous languages and mysterious Bronze Age ruins known as nuraghi, and some of the finest beaches in the Mediterranean, Sardinia remains "Italy's Forgotten Island." Agriculture and tourism are Sardinia's most important industries, with viticulture playing an increasing role in introducing Sardinia to the rest of the world.
Blessed with an abundance of microclimates born of the island's varied landscapes and surrounding seas, grapes thrive in the mostly mild, arid climate of Sardinia. The most important autochthonous grape varieties are Vermentino for white wine and Cannonau (a grape related to Grenache), Bovale, and Carignano for reds. Sardinian wines are increasingly sought after for their quality, strength and vigor. With an extremely high life expectancy and one of the highest percentages of centenarians in the world, Sardinian wine may just be one of life's elixars.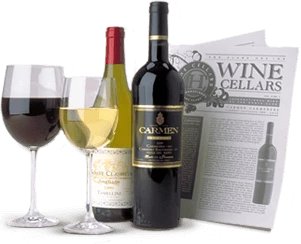 Enjoy Limited Production Estate
Bottled Wines
Discover limited production estate bottled wines such as Vergenoegd's internationally
acclaimed 2005 Cabernet Sauvignon, imported exclusively for our members.
DISCOVER OUR FOUR CLUBS