Blessed with a blithe, gentle spirit, the 2004 Lurton Les Salices Viognier is both charming and flavorful. Light, but not lean, it possesses an attractive bouquet that conjures the intoxicating scents of flowers, apricots, pears, and a cachet of spice. Upon first impression, fruit manifests itself as the calling card of the 2004 Les Salices, but this is only the first step in the evolution of Viognier on the palate. Citrus, strength (Les Salices, like most Viognier is surprisingly high in alcohol), and a silent vigor provide the underpinning for this often chameleon like wine that culminates perfectly dry in the finish. The 2004 Les Salices shows well at varying temperatures, depending upon the season and weather. In very hot climates, we suggest that it be served well chilled (36º-40º F) and much closer to room temperature in more temperate locales. Salut!
Cheerful, light, and endowed with the seductive scent and savor of early summer, the 2004 Lurton Les Salices Viogner makes a splendid aperitif and a wonderful accompaniment to light meals. However, all this wine truly needs is a glass in which to pour it. Better still, the Les Salices Viognier loves a party, so why not invite some friends over and celebrate the day. The only downside to this scenario is the need for another bottle or two, but how bad is that? With the right guests and an ample supply of Lurton Viognier, food will be superfluous. However, for a veritable feast, all one needs to serve are some ripe pears, melted Brie, a light Chèvre, or just about any ripe, soft cheese. Salmon Mousse and a delicate veal or pork pâté with crusty French bread provide other savory accompaniments. So, when is the party?
Jacques and Francois Lurton have made the most of their early experience in the vineyards of Bordeaux, the advantage of being the offspring of André Lurton, one of Bordeaux's most renowned movers and shakers and the proprietor of such famous Chateaux as Chateau Bonnet, Chateau La Louvière, and Clos Fourtet. Since 1988, the erudite Lurton brothers have capitalized on the considerable expertise in wine production and distribution that they garnered personally and collectively at home and abroad from various international experiences. From these experiences has arisen the brothers' overriding philosophy; namely, that fine wine can be produced in a myriad of locales, at least as long as quality is the desired outcome and there is a sufficient supply of well tended old vines upon which to draw. In their quest, the Lurtons have demonstrated ample proof of their hypothesis by fashioning outstanding wines. Moreover, they have exposed the fact that in many wine regions around the world the overall improvement in the quality of wines has not consistently kept pace with the technological progress made by cutting edge winemakers, such as themselves. Happily, the Lurton bothers have set upon improving that scenario, along with the overall state of winemaking around the world, so that consumers can now enjoy consistently the high quality wines they have every right to expect. Bravo! The Lurton brothers first and foremost success came in Languedoc, France's oldest viticultural area. Here, Jacques and Francois craft excellent varietals from a number of old vine properties in Minervois, Corbieres, Fitou, St. Chinian, and the area around the great medieval city of Carcassonne. The firm's top range of Southern French varietals is Les Salices. The red Les Salices wines are rich and harmonious. Meanwhile, their white counterparts provide haunting delicacy and elegance, and they exhibit supreme aromatic profiles. The Les Salices Viognier is the finest and most critically acclaimed of all these wines. It has even garnered one of France's most prestigious wine awards, a Gold Medal at the Concours des Grands Vins du Languedoc. Since 2003, it has been bottled with a cap, rather than a cork, in order to insure absolute freshness. Today, les frères Lurton produce world-class wine not only in France but also in other countries around the world. Working always on the principle that it is possible to make fine wine wherever vines grow under good normal, healthy conditions, the Lurtons have put together half a dozen different ventures in as many countries. Each venture is unique and fashions a truly impressive range of wines from local or traditional varietals. Currently, the Lurtons have operations in Argentina, Australia, Chile, Spain, and Uruguay as well as France. Each of the Lurton offerings possesses its own distinctive style and reflects the terroir of its origin. Furthermore, and more important, perhaps, to conscious consumers are the ultimate quality and value inherent in each bottle of Lurtons' wines. In fact, Lurton wines have quickly come to be the yardstick by which other producer's wines from the same locale are now measured.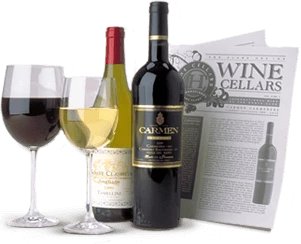 Enjoy Limited Production Estate
Bottled Wines
Discover limited production estate bottled wines such as Vergenoegd's internationally
acclaimed 2005 Cabernet Sauvignon, imported exclusively for our members.
DISCOVER OUR FOUR CLUBS