Mâitres Vignerons de la Vidaubanaise's 2016 Le Provençal Côtes de Provence Rosé captures the warmth of the sun-drenched Provençal countryside along with the region's rarified air and illuminated landscapes, all of which shimmer beside the sparkling Mediterranean Sea. Le Provençal is bottled in the traditional "flute à corset," the distinctive bottle of the Provence region, that recalls charming flower-bedecked villages, colorful outdoor cafés, and fun in the sun. Delicate in color, much like the lightest of pink roses, the 2016 Le Provençal Rosé enchants the eye as well as the nose and palate. Delicate scents of cherry blossoms and woodland strawberries haunt the nose and seep surreptitiously into the wine's spritely flavor profile. This is a dry, scented, savory rosé whose delicacy and evanescence render it unabashedly attractive. Not unlike the Provençal countryside, there is a fleeting, yet timeless quality about this wine. No oak, no hard angles, no smoke or mirrors, the 2016 Le Provençal Rosé is just plain fun to drink and enjoy. To fully appreciate the delicacy and flavor of this rosé, we suggest only moderate chilling (40°-45° F).
In Provence, whether one is sitting along the rocky coast of Saint Tropez or overlooking the vineyards of the Vaucluse and nearby craggy heads of the towering Dentelles de Montmirail, rosé is the wine to drink with abandon, with or without food. And most assuredly, rosé will begin every feast or festivity in its native land. The 2016 Le Provençal Côtes de Provence Rosé is the wine to sip to while away the hours, watch the sea roll in, or just plain relax. It's also the ideal wine for a picnic. It pairs nicely with charcuterie, ham, cheeses, salads, and smoked fish as well as such Provençal classics as Bouillabaisse. Grilled fish and chicken make fine companions, too, but then almost anything seems to take to Le Provençal's Côtes de Provence rosé. Bon Appétit!
Editor's Note: The International Wine of the Month is proud to offer our Premier Series members La Vidaubanaise's 2016 Le Provençal Côtes de Provence Rosé. Provençal rosé enjoys immense popularity today, and we have received numerous requests for it since making a limited offering to our white wine only members last year.
Established in Vidauban in 1922, the Mâitres Vignerons de la Vidaubanaise, the producers of Le Provençal, fashion one of the most charming of all Provençal rosés on the limestone foothills of the Maures Massif in the heart of the Côtes de Provence appellation. Situated between the gleaming blue of the Mediterranean Sea and the last outcropping of the Alps, Le Provençal Rosé benefits from the region's Mediterranean climate, which is ideal for the cultivation of traditional Provençal grape varietals such as Grenache, Syrah, Mourvèdre, Cinsault, Carignan and Rolle. Le Provençal Côtes de Provence Rosé is a special cuvée selected from various parcels of vines from light, sandy soils as well as hillside vineyards planted on ancient limestone terraces. The combination of terroirs yields an elegant, dry rosé of distinction.
Maitres Vignerons' wines annually win awards at prestigious competitions, including France's Concours General Agricole and Mondial du Rosé. Their wines are also featured regularly in the French wine press, which includes France's celebrated Guide Hachette.
Provence Rosé a dry, delicate wine that is much more a white wine than a red wine, as it is produced like white wines with minimal skin contact and no time in oak barrel. After harvest, a portion of the grapes undergo a cold maceration at various temperatures and lengths of time according to the grape variety in order to preserve the wine's delicate aroma. The remaining grapes are vinified by a direct pressing, which imparts a slight pink color from the skins of the dark grapes. The wines are then blended and their élevage (upbringing) takes place entirely in stainless steel tanks until early February, when the young rose-colored wine is bottled for maximum freshness. Rosés are again this year's "hottest" wines. We trust you will enjoy the 2016 Le Provençal Côtes de Provence Rosé as much we do.
Provence elicits visions of scintillating landscapes, eye stopping vistas, and undulating fields of lavender and massive cypress as they wave in the winds that wash the countryside clean. Provence is also the birthplace of troubadours and Provençal, the lyrical language of poetry, and the planet's most endearing wines. And as anyone who has visited this enchanted land knows quite well, Provence is home to this planet's finest rosé wine, and nary a meal or conversation among friends in Provence begins without a bottle or two of the region's ethereal, spritely rosé. More than 140 million bottles of wine are produced annually in Provence, a region famous for its wines since the Roman era, and over 105 million bottles (75% of that entire region's wine production) is rosé.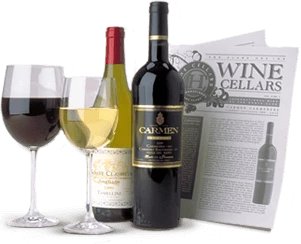 Enjoy Limited Production Estate
Bottled Wines
Discover limited production estate bottled wines such as Vergenoegd's internationally
acclaimed 2005 Cabernet Sauvignon, imported exclusively for our members.
DISCOVER OUR FOUR CLUBS