Margaret River's temperate climate and formidable terroir yield balanced wines, which combine the finest in New and Old World winemaking. It should come as no surprise then that the 2014 Franklin Tate Estates Margaret River Chardonnay offers more than a glimpse into the region's traditional style of Chardonnay, whereby all of the wine's attributes contribute to its overall success with no characteristic dominating another. With a bright medium-straw color and a glint of green, Franklin Estates' 2014 Margaret River Chardonnay resembles more a white Burgundy than a Chardonnay from California or elsewhere in Australia. And the resemblance doesn't end there. The 2014 Franklin Tate Estates Margaret River Chardonnay offers a complex set of aromatics: hints of citrus, nectarine, spring flowers and hazelnuts meld with scents of freshly baked bread and creamy oak (the latter born of partial barrel fermentation in new and old French barriques) to caress the nose. Pure fruit, nougat and mineral tones emerge in the mouth to delight and enliven the palate. Lithe yet satisfying, the 2014 Franklin Tate Estates Margaret River Chardonnay captures the unique character, quality and style one can expect from Margaret River. Enjoy this lively Chardonnay moderately chilled (40°-45° F) now and for the next several years.
The charming nature and creamy texture of the 2014 Franklin Tate Estates Margaret River Chardonnay renders it an ideal accompaniment to seafood, chicken, creamy soups, pastas, and stir fries. Poached salmon or seared scallops with a tarragon infused butter sauce, served over a bed of crunchy organic greens, makes a fine companion to Franklin Tate's 2014 Margaret River Chardonnay. Blackened salmon with sweet red pepper rouille, served over pecan stir-fried brown rice with baby spinach and tart cherries, provides another tasty complement. Butternut ravioli, served with a light Chardonnay cream sauce with sage, apple and walnuts caught our attention, too. And if the day has been long and arduous, why not just open a bottle of the 2014 Franklin Tate Estates Margaret River Chardonnay and enjoy a first-rate aperitif. Enjoy!
John Tate and his son Franklin Tate created their estate to become Margaret River's most well-known winery. Franklin Tate Estates is all about a passion for winemaking – from vineyard to bottle – an aspiration that has driven the family since 1969 when family patriarch John Tate founded Evans & Tate. The Tate family has earned considerable acclaim for award winning wines. John and Franklin Tate have twice been awarded "Most Outstanding Red Wine in the World" at the Wine Magazine International Wine Challenge, and this father and son team are equally adept at fashioning exceptional Chardonnay from their estate vineyards, as the 2014 Franklin Tate Estates Margaret River Chardonnay (this month's feature) will attest.
The Tate vineyards are located in the heart of the Margaret River of Western Australia, the viticultural area of Australia whose wines have garnered more medals at competitions than any other Aussie wine region, despite Margaret River being one of the smallest wine appellations in "The Land Down Under." Hand-crafted wines from Margaret River's finest vineyards are the calling cards of the Franklin Tate Estate.
The Margaret River is a green temperate corner of Western Australia that sits beside the sea. Here the Margaret River makes its way through wooded hills and steep ridges carpeted with wild flowers, before sighing almost inaudibly into the gleaming Indian Ocean. Crystalline waters and high rolling surf offer Australia's finest surfing as well as its most compelling seascapes. These very same waters, along with steady ocean breezes, a unique soil, and a Mediterranean climate also make Margaret River one of the finest natural wine producing areas on earth and a great place to peacefully whittle away the time.
In the early 1960s, a scholar named John Gladstone was the first to recognize and publicize Margaret River's special climate, soil, and conditions known as terroir. In a detailed account, Gladstone wrote glowingly of the similarities between the finest wine producing regions of Bordeaux and Margaret River. Moreover, he extolled the perfect weather of Margaret River for the cultivation of the vine, especially for the traditional Bordeaux varietals. And, indeed, Gladstone's proclamation has proven to be more than just wishful thinking, surpassing even his own expectations: In the past three decades the Margaret River has established itself as a world-class wine producing region for Shiraz and Chardonnay as well as the traditional Bordeaux varietals.
Almost in spite of its enviable reputation for producing balanced, world-class wines, Margaret River has remained widely unknown to the average wine consumer in the United States. Barossa, Hunter, McLaren Vale, and even the Clare garner more attention, and this may be due to the relatively small production in the Margaret River; the region produces less than 2% of Australia's wine, despite extensive planting in the last four decades. Yet, the Margaret River garners the highest proportion of gold medals and trophies for its wines of any viticultural region of Australia – a tribute to the Margaret River's dedication to premium varietals, quality winemaking, and outstanding terroir.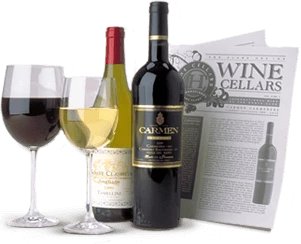 Enjoy Limited Production Estate
Bottled Wines
Discover limited production estate bottled wines such as Vergenoegd's internationally
acclaimed 2005 Cabernet Sauvignon, imported exclusively for our members.
DISCOVER OUR FOUR CLUBS