An exquisite blend of 90% Petite Sirah and 10% Zinfandel, the 2014 D. Pfaff Bernier Vineyard Petite Sirah aptly combines super-rich flavor with smooth, ripe tannins. Intense blackberry fruit, touches of vanilla, and enticing spice tones greet the nose and the palate in this bold, beautiful red. This makes us wonder why more California producers don't fashion Petite Sirahs like the D. Pfaff Bernier Vineyard, while others still cleave to California's decades long penchant for producing 100% varietal wines. California made its reputation on field blends and many of the "golden state's" traditional blends constitute some of the state's finest wines and absolute best values. Although legally a varietal bottling, the 2014 D. Pfaff Bernier Vineyard Petite Sirah is enhanced by the hefty addition of Zinfandel. For optimal enjoyment, we suggest affording Dustin Pfaff's pure, racy Petite Sirah at least 15-20 minutes of aeration before enjoying it at cool room temperature (60°-64° F).
The 2014 D. Pfaff Bernier Vineyard Petite Sirah is a wonderful wine to pair with flavorful foods. Some of our favorite accompaniments to Petite Sirah include homemade lasagna with beef, sausage and cheese; and braised lamb shanks with white beans. Pasta with black olives and carrots also provides a tasting pairing. Grilled Italian sausages with peppers and onions; slow cooked barbecued spare ribs; pot roast; and pasta fresca made with fresh buffalo mozzarella, basil, vine ripe tomatoes, olive oil, and herbs also get our nod. Brick oven cooked pizzas and calzones as well as hearty chicken dishes with Mediterranean herbs and spices complement this wine, too. Traditional risottos with cheese, mushrooms, truffles, or complex sauces provide other excellent accompaniments to D. Pfaff's masterful Petite Sirah. Petite Sirah is also a cheese lover's dream. It offers the ideal accompaniment to most cow, goat, and sheep's milk cheese. It pairs equally well with Cheddar and Edam as it does with Chèvre and Pecorino. Enjoy!
The 2014 D. Pfaff Bernier Vineyard Petite Sirah is made by Dustin Pfaff at Talty Winery in Dry Creek, the home of outstanding, handcrafted, vineyard-designated Zinfandels. Talty Vineyards and Winery are owned by Dustin's uncle, Mike Talty. While the winemaking rests in the hands of Dustin Pfaff and the folks at Talty, the grapes for the D. Pfaff Petite Sirah hail from a head pruned, dry farmed vineyard in Dry Creek owned by the Bernier family. These folks know how to grow luscious Petite Sirah and Talty has the magic touch with Petite Sirah and Zinfandel and a knack for fashioning distinctive bold red wines that reflect each vineyard's unique terroir.
Talty Vineyards and Winery fashions half a dozen wines each year for a total of only 1,300 cases. Each wine bears a single vineyard designation and is cropped at 2 tons per acre, which guarantees rich fruit flavors and plenty of structure to each of the wines.
Petite Sirah is a grape that is also known as Durif. It is named for Francois Durif, the French botanist who first identified the grape in the late 19th century in the south of France. Petite Sirah is thought to be the result of a natural chance cross pollination between Syrah and the French grape Peloursin. Durif or Petite Sirah (the names are often used interchangeably) is rarely cultivated today in its native France. However, this adaptable grape has gained considerable favor elsewhere, with California its main proponent. It is increasingly popular in Australia and Israel, too, as the grape is well-suited to a dry, Mediterranean climate.
Although called Petite Sirah, there is nothing petite about it, except the size of its berries. Petite Sirah produces rich, powerful, and often tannic wines that are typically at their best within the first 5 or 6 years of life, but the finest versions can, however, benefit from extensive bottle aging and live for up to two decades or more.
Petite Sirah has a long history in California where it has flourished since the 1870s. A favorite of Sonoma County's Italian immigrant population for its deep color and tannic structure, Petite Sirah quickly found a place among California's "field blends," wines that were enamored by California's immigrants and the state's burgeoning population. At the turn of the 20th century, Petite Sirah was reputed to be among the three leading grape varieties planted in California. Zinfandel and Mourvèdre were the other players in that triumvirate. Although not nearly so widely cultivated today, Petite Sirah is enjoying resurgence, not only as a key component in many of California's finest Zinfandels and once again popular field blends, but also as a single varietal. Rich dark fruit, plenty of robust flavor and ample tannins make Petite Sirah once again highly sought after.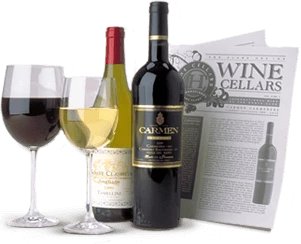 Enjoy Limited Production Estate
Bottled Wines
Discover limited production estate bottled wines such as Vergenoegd's internationally
acclaimed 2005 Cabernet Sauvignon, imported exclusively for our members.
DISCOVER OUR FOUR CLUBS