Ripe, opulent, and beautifully textured, the extroverted 2018 Château Tournefeuille Lalande-de-Pomerol (92 Points – Wine Enthusiast) presents ample evidence as to why Château Tournefeuille is one of the appellation's stars. The wine's deep, dark, ruby robe first catches the eye, while beguiling scents of juicy black fruits caress the nose. In the mouth, plush berry fruits infused with fine touches of sandalwood and spice delight the palate. Superbly structured, this blend of Merlot (58%) and Cabernet Franc (42%) elicits bold flavors and ripe tannins, yet it offers a velvety texture even at this tender age, making it hard to resist. This Lalande-de-Pomerol will surely age well, gaining additional depth and complexity, but one hardly need wait. For optimal enjoyment, we suggest serving the exuberant 2018 Château Tournefeuille Lalande-de-Pomerol at cool room temperature (58°-62° F) after 30 minutes or more of aeration. Anticipated maturity: 2021-2030. Enjoy!
Simple, well-prepared dishes make the best companions to the 2018 Château Tournefeuille Lalande-de-Pomerol, which is also true of most Bordeaux wines. Beef, lamb, pork and poultry all provide excellent accompaniments. With that said, Braised Short Ribs constitute one of our favorite pairings with this wine, especially when served with mashed potatoes, haricots verts or root vegetables. Grilled Lamb Chops provide an even simpler, yet equally tasty, companion to Château Tournefeuille's opulent 2018 Lalande-de-Pomerol. A Sous Vide Duck Breast served with wild rice earns two thumbs up as well. Pork tenderloin and rotisserie roasted chicken offer additional alternatives. Chicken or veal in a light mushroom sauce provides another fine complement. Save hot, heady sauces and garlic-rich sides for other wines to allow the Château Tournefeuille Lalande-de-Pomerol to shine. Bordeaux wines, and Lalande-de-Pomerol in particular, shine brightest in the company of fresh, simply prepared meats and vegetables. Bon Appétit!
Château Tournefeuille spreads atop the rolling hills of the pretty Bordeaux appellation of Lalande-de-Pomerol, just across the road from Pomerol's most illustrious estates: La Fleur, La Fleur Petrus, Gazin and even the great Petrus. From its hilltop position Château Tournefeuille enjoys a commanding view of the Pomerol plateau and fashions magnificent wines similar to its illustrious neighbors. The estate's vines are planted on slopes of gravel and blue clay, which extend from Petrus, and average more than 30 years of age. Like their illustrious neighbors, Merlot and Cabernet Franc predominate as they are ideally suited to the property's renowned terroir.
Château Tournefeuille (meaning turning leaf) is located in the village of Néac where the gravel and clay soils of the Pomerol plateau extend into Lalande-de-Pomerol. Néac is the oldest part of Lalande-de-Pomerol and its wines the most sought after. Néac dates to the Gallo Roman period with evidence of wine production there as early as 20 AD. Throughout its history, wine and agriculture have dominated the economy and history of Néac and throughout Lalande-de-Pomerol, with the region's fortunes waxing and waning with local and geo-political events.
In the Middle Ages, Lalande-de-Pomerol was an important stop on the road to Santiago de Compostella, Europe's most famous pilgrimage site, which helped sustain the area. However, it is only in the past twenty years that Château Tournefeuille and the wines of Lalande-de-Pomerol have begun to get the recognition they deserve. This heightened interest is due in part to Emeric Petit and his family, current owners of Château Tournefeuille, who took over this prized property in 1997 and have turned it into one of the region's star properties by fashioning pure, richly textured red wines the equal of many a Pomerol. The Petit family are also proprietors in nearby Saint Émilion where they produce Château La Révérence, an excellent, age-worthy Grand Cru Saint Émilion.
Lalande-de-Pomerol is a picturesque satellite commune of approximately 2,500 acres of vines that sits just to the north of Pomerol. Its comprised of two main villages, Néac and Lalande-de-Pomerol, both of which produce the appellation's red wines. While the village of Lalande-de-Pomerol lends its name to the entire appellation and was an important stop on the pilgrim route to Santiago de Compostella, complete with a 12th century stone church constructed by the Knights of Saint John and a hospital, it is Néac that produces the appellation's finest wines from Merlot and Cabernet Franc vines grown on a mixture of gravel and clay soils that extend from the Pomerol plateau. Small amounts of Cabernet Sauvignon make their appearance as well. By appellation regulation, only red wine can be produced in the Lalande-de-Pomerol appellation.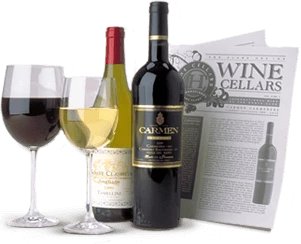 Enjoy Limited Production Estate
Bottled Wines
Discover limited production estate bottled wines such as Vergenoegd's internationally
acclaimed 2005 Cabernet Sauvignon, imported exclusively for our members.
DISCOVER OUR FOUR CLUBS