A traditional blend of mostly Merlot and Cabernet Sauvignon from the magnificent 2016 vintage, the 2016 Château Tour de Gilet truly shines. Bolder and richer in flavor than one might expect from a Petit Château, the 2016 Château Tour de Gilet offers up an inviting bouquet of blackcurrant, cranberry and forest floor. In the mouth a delightful mélange of berry flavors (blackberry and currant), dark cherry and damsel plum make a delightful appearance on a wave of silky tannins. Nicely balanced and endowed with traditional Bordeaux character and style, one would be hard pressed to find a better, more affordable, Petit Château than the 2016 Château Tour de Gilet. For optimal enjoyment we suggest serving this exceptional red Bordeaux at cool room temperature (60° F) after 20-30 minutes of aeration. Drink now through 2022. Salut!
When Bordeaux is good, it is very good. Moreover, it provides an ideal foil to poultry, red meats, rich sauces, and hearty stick to your ribs kinds of dishes. Needless to say, the 2016 Château Tour de Gilet is good Bordeaux and a fine companion to a variety of foods. Sautéed veal medallions in a mushroom sauce and roast duckling topped with a blackberry sauce and served over a bed of wild rice with haricots verts are two classic accompaniments to the 2016 Château Tour de Gilet. A grilled veal chop topped with wild herbs provides another exceptional pairing. A baseball sirloin with rosemary bacon au gratin, caramelized onions and juniper glaze gets two thumbs up, too. Soft creamy cow's milk cheeses also provide beautiful complements to this wine, but almost any simple fresh high quality dish will provide a rewarding accompaniment to fine red Bordeaux such as the 2016 Château Tour de Gilet. Bon Appétit!
Château Tour de Gilet turns out high quality traditional red Bordeaux under the expert guidance of master winemaker Claude Gaudin. This little gem of a property just shy of 15 acres is located in Ludon in the Haut Médoc, home to the Classified Growth Château La Lagune. Château Tour de Gilet is built on the foundations of the ancient Abbey de Gilet, which dates from the 12th century and whose vineyard has long been revered. Even in the medieval period the estate's vineyard was surrounded by "jalles" or small crisscrossing drainage canals to help produce wines of higher quality. Today, oenologist Claude Gaudin makes an extraordinary wine at this diminutive property, using techniques such as dense planting in the vineyard, green harvesting to lower the yield, strict sorting at the harvest, and very natural wine making for maximum expression of the fruit.
Claude Gaudin is renowned for turning out several of Bordeaux's best Petits Châteaux wines. In addition to Château Tour de Gilet, Gaudin fashions two outstanding Petits Châteaux that border the Margaux commune, Château Barreyre and Château Laronde Desormes, as well as the celebrated Château Maurac Haut Médoc, whose neighbors are the renowned Château Sociando-Mallet and Château Charmail in Sainte-Estèphe.
Bordeaux is the world's largest fine wine producing region, encompassing nearly 300,000 acres, 60 individual appellations, and more than 7,300 châteaux. Appellations such as Margaux, Pauillac, and St. Émilion are legendary as are the scores of collectible wines that flow from their vineyards. Indeed, the wine wares of Bordeaux (both the region and its wines are referred to as Bordeaux) are some of the finest and most expensive on earth. Furthermore, this renowned viticultural region, which has become synonymous with full-bodied red wine, is also the traditional home of Cabernet Sauvignon, Merlot, and Cabernet Franc, the three musketeers of almost all red Bordeaux and the basis for Meritage blends around the world. Malbec, Petit Verdot, and even Carmenère are other red Bordeaux varietals that figure into the cépage or blend of many Bordeaux châteaux. What remains unknown to many American consumers is that Bordeaux is also one of the planet's largest and greatest sources of white wine, principally from Sauvignon Blanc and Semillon. Nonetheless, Bordeaux's best kept secret is the plethora of fine Petits Châteaux such Château Tour de Gilet that offer tremendous quality and value, especially in superb vintages such as 2016.
Red Bordeaux is so often paired with a meal that it is easy to lose sight of the fact that a fine Bordeaux such as the 2016 Château Tour de Gilet provides the ideal complement to many of the world's most exquisite cheeses. What could be better than sitting down with a friend to a glass full of the 2016 Château Tour de Gilet and a plate laden with perfectly aged gourmet cheeses? Aged Gouda, Morbier, Muenster, Port Salut and many other soft creamy cows' milk cheeses provide beautiful complements to this wine. To learn more about the world's finest cheeses, contact us at www.cheesemonthclub.com.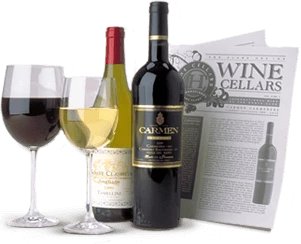 Enjoy Limited Production Estate
Bottled Wines
Discover limited production estate bottled wines such as Vergenoegd's internationally
acclaimed 2005 Cabernet Sauvignon, imported exclusively for our members.
DISCOVER OUR FOUR CLUBS