The 2015 Château Saint Georges St.-Georges-St.-Émilion reflects the preeminence of the outstanding 2015 vintage in St. Émilion and throughout Bordeaux's Right Bank. Deep, rich and powerful, the 2015 Château Saint Georges will undoubtedly be one of this eminent château's long-lived classics, but one need not wait a decade to enjoy this superb offering. Well-balanced with silky tannins and plenty of stuffing in the form of red and black fruits, one should not be afraid to enjoy this beauty now after an hour or more of aeration. With time to breathe, classic notes of blackberry, cassis, plum and cedar emerge to tantalize the nose and charm the palate. Although rich and already rewarding, the 2015 Château Saint Georges St.-Georges-St.-Émilion is still in its infancy. In an ideal world, one has a bottle of this wine in a decanter ready to serve this evening and a case in the cellar to enjoy over the next decade or two. A Vôtre Santé!
he ripe and powerful 2015 Château Saint Georges St.-Georges-St.-Émilion begs for a fine feast, or at the very least the best cuts of beef or lamb or a host of France's most celebrated cheeses. Bordeaux's signature dish, Entrecôte à la Bordelaise, a perfectly cooked rib-eye steak served with a red wine and shallot reduction, provides the classic accompaniment to this wine. Duck Confit with frites double fried in duck fat offers another outstanding companion to Château Saint Georges' 2015 St.-Georges-St.-Émilion. Rack of lamb served with potatoes au gratin and sautéed baby carrots provides yet another classic dish to pair with this delicious red. Roast squab with a medley of vegetables and caramelized onions makes our mouths water, too. For those seeking simplicity, France's Comté cheese gets our nod. It is also proprietor Georges Desbois' favorite cheese to serve with his wine. Bon Appétit!
Saint-Émilion is Bordeaux's most important wine town and the region's hottest attraction. This walled, medieval village, perched atop a series of hills and surrounded by vines, is unquestionably the most beautiful wine village in all Bordeaux. Indeed, some would argue that it is the most beautiful wine village in all France. Nearly everything about Saint-Émilion is centered on wine, even the church in Saint-Émilion is a cellar. And lest you think that Saint-Émilion has just recently succumbed to contemporary commercialism or sold itself to the modern mania for all that is Bacchanalian, rest assured that very little has changed in principle in this village since antiquity: Saint-Émilion was founded by the Romans, who used it as a viticultural bastion in the then-burgeoning area known as Burdigala.
Interestingly, there are two distinct districts of Saint-Émilion, each possessing a special terroir. Both districts produce compelling red wines, but of a different sort. Typically, the côtes or hills upon the escarpment yield the fullest, slowest to mature wines of Saint-Émilion. Here the soil is nearly all limestone and the resulting wine is more apt to act like a great Cabernet based wine of the Médoc. The other distinct district of Saint-Émilion lies on the plateau adjoining Pomerol, where the soil is comprised of sand and gravel. Here the wines tend to be fleshier and quicker to mature. Each style is authentic Saint-Émilion, which allows the savvy consumer double the pleasure. Add the satellite appellations of St.-Georges-St.-Émilion and Montagne-St.-Émilion, which command the hillsides just outside of the walls of St. Émilion with their distinctive terroirs, as well as Lussac and Puisseguin-St.-Émilion, and the two unique styles of St. Émilion further play out.
Merlot is the predominant grape of Saint-Émilion and the nearby satellite appellations. However, Cabernet Franc and to a lesser extent Cabernet Sauvignon play important supporting roles. However, Saint-Émilion can be produced from Merlot alone or from any combination or percentage of traditional red Bordeaux grape varieties. No commercial white wine is made in any Saint-Émilion appellation nor is it permitted to be sold as Saint-Émilion.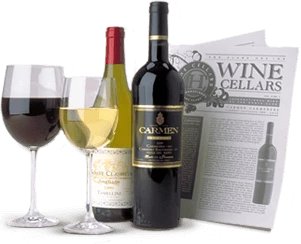 Enjoy Limited Production Estate
Bottled Wines
Discover limited production estate bottled wines such as Vergenoegd's internationally
acclaimed 2005 Cabernet Sauvignon, imported exclusively for our members.
DISCOVER OUR FOUR CLUBS