The 2009 vintage in Bordeaux has been heralded as one of the finest on record, and the 2009 Château Barreyre provides convincing evidence to support the pundits. We've been familiar with the wines of Château Barreyre for nearly a decade, and for our money the 2009 Château Barreyre Bordeaux Supérieur eclipses previous efforts, which speaks volumes since Château Barreyre is one of the finest of the Bordeaux estates known as petits châteaux and it has garnered numerous awards and medals over the years for exceptional quality. Not surprisingly, 2009 Château Barreyre displays a deep Margaux-like robe. But even more alluring is the wine's bold and intoxicating aroma of cassis and ripe red berries, deftly laced with enticing floral tones. Moreover, with each sip comes a complex mix of nuanced flavors reminiscent of black cherry, cedar, and vanilla. Balanced and superbly structured, this wine's plush ripe tannins provide ample potential for the wine to mature further for at least several more years. The 2009 Château Barreyre is undoubtedly an exceptional effort, but like all fine red Bordeaux, it needs time to breathe. Opening a bottle of this wine five minutes before dinner will not allow the 2009 Château Barreyre or any fine Bordeaux to shine. Consequently, allow the 2009 Château Barreyre an hour or more in a decanter and you will be glad you did. Enjoy!
Fine Bordeaux wines the likes of the 2009 Château Barreyre are meant for the gastronomic pleasures of the table. However, one doesn't have to be Cordon Bleu trained or spend hours in the kitchen preparing an elaborate meal to enjoy this wine. The ultimate glory of good red Bordeaux is how it graces the table by elevating both simple and sophisticated meals. Loin lamb chops; prime rib of beef; steak; whole roasted chickens with a savory sage stuffing; and tender veal chops, grilled slowly to perfection and topped with a mushroom or fruit reduction sauce are some of our favorite pairings with Château Barreyre. Midweek meatloaf, simple stews, and almost any meat and potato meal will provide good companionship to this wine as well. The 2009 Château Barreyre is equally comfortable at an elegant dinner party as it is with a simple mid-week meal, even when served on a bare kitchen table. So, bring on the glasses and enjoy!
Château Barreyre is evidence of just how fine many of Bordeaux's smaller, lesser known estates called petits châteaux can be. It is, also, ample testimony to the greatness in Bordeaux of the 2009 vintage. A twenty-two acre property with a view of the Gironde and the nearby port of Macau, Château Barreyre actually lies within the Médoc. It is in fact quite close to Margaux. Yet, on account of its proximity to the river, Château Barreyre is only entitled to the appellation Bordeaux Supérieur – a boon to savvy consumers looking for bona fide Bordeaux at an affordable price.
Château Barreyre is an historic property with an authentic 18th century château. The château was constructed in 1774 by Nicolas Barreyre, but the cultivation of the vine on the property dates back even further. The Barreyre family is a prominent Bordelais family of bourgeois origin, which may explain why the estate weathered the French Revolution and remained within the family.
Presently, the viticultural excellence at Château Barreyre is being guided by winemaker Claude Gaudin. Under Gaudin's watchful eye, Château Barreyre has enjoyed considerable success. The vineyard practices a very close plantation of its vines and extracts extremely low yields. In fact, its yield per hectare is considerably less than that of many of Bordeaux's classified growths, which cost three times the price. These factors contribute greatly to the quality of wine produced at the château. On average, the cépage or blend is typically 50% Merlot, 40% Cabernet Sauvignon, and 10% Petit Verdot, which is similar to that of several nearby Margaux properties. However, due to nearly perfect ripening conditions for Cabernet Sauvignon, the final blend of the 2009 Château Barreyre contains a bit more Cabernet than usual, which will allow the wine to age beautifully for several more years.
Bordeaux is the world's largest fine wine producing region, encompassing more than hundreds of thousands of acres and dozens of individual appellations and communes. Communes such as Margaux, Pauillac, and St. Emilion are legendary as are the scores of collectible wines that flow from their vineyards. Indeed, the wine wares of Bordeaux (both the region and its wines are referred to as Bordeaux) are some of the finest and most expensive on earth. Furthermore, this renowned viticultural region, which has become synonymous with full-bodied red wine, is also the spiritual home of Cabernet Sauvignon, Merlot, and Cabernet Franc, the three musketeers of almost all red Bordeaux and the basis for Meritage blends around the world. Malbec, Petit Verdot, and even Carmenère are other red Bordeaux varietals that may figure into the cépage or blend of some Bordeaux châteaux. And what remains unknown to many consumers is that Bordeaux is also one of the planet's largest and greatest sources of white wine, principally from Sauvignon Blanc and Semillon.
Since the first century BCE, when the Romans established themselves in Bordeaux and referred to the area as Biturigiaca, this ancient viticultural paradise has been a constant source of fine wine. Known to the emperors of Rome, popes, and poets (most notably Pliny and Ausonius), Bordeaux has enjoyed the envy of the wine producing world longer than any other wine region on earth. From Pliny to the most contemporary wine critics, including Robert Parker Jr., Bordeaux wines have never gone out of favor. Besides, what other wine region can claim three millennia of continuous production and millions of satisfied customers?
Red Bordeaux is so often paired with red meat that it is easy to lose sight of the fact that fine Bordeaux and the 2009 Château Barreyre in particular will complement many of the world's finest cheeses with equal aplomb. Consequently, we suggest pairing the 2009 Château Barreyre with a variety of international cheeses. Sharp Cheddar, aged Gouda, Gruyère, and Reblochon are just a few gourmet cheeses that provide beautiful complements to this wine. To learn more about the world's finest cheeses, visit us at www.cheesemonthclub.com.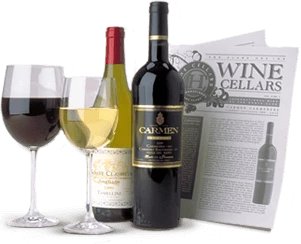 Enjoy Limited Production Estate
Bottled Wines
Discover limited production estate bottled wines such as Vergenoegd's internationally
acclaimed 2005 Cabernet Sauvignon, imported exclusively for our members.
DISCOVER OUR FOUR CLUBS