Chapel Hill's 2012 McLaren Vale Shiraz offers up a delightful array of savory aromas and flavors as well considerable complexity, which no doubt account for the many 90 point ratings it has received, including 91 points from Wine Advocate – a score we think a tad stingy. Deep ruby-purple in color, the 2012 McLaren Vale Shiraz opens with an enticing aroma of blueberry and blackberry preserves, anise, lavender and cracked black pepper. Full-bodied and concentrated without the heavy jammy flavors that detract from too many lesser South Australian offerings, Chapel Hill's McLaren Vale Shiraz positively sings from the glass, from the very first sip to the wine's long, lingering finish. Although generous, structured, and built to last, this young Shiraz begins to work its magic from the moment it is poured. Yet, we found it most compelling after a couple of hours of aeration. And if by a gift of providence or some unfathomable discipline you are able to forego the immediate allure of this handsome Shiraz, additional bottle age will only increase the wine's intensity and complexity, so storing additional bottles away is highly recommended. We suggest serving the 2012 Chapel Hill McLaren Vale Shiraz at cool room temperature (no more than 65° F) and enjoying it now and for the remainder of the decade.
The 2012 Chapel Hill McLaren Vale Shiraz needs little to shine, even at such a tender age, but pair this Shiraz with filet mignon or beef tenderloin, served medium rare with grilled or sautéed portabella mushrooms, and a better match would be hard to find. That is unless lamb and grilled vegetable kebobs are on the menu. A spicy brisket and fried onion slider makes a fine companion, too. Smoked ribs and specialty burgers offer more excellent pairings. For a real mouthful, consider a juicy beef burger with roasted poblano pepper, pickled red onion, pepper jack cheese and jalapeño aioli. Homemade lasagna and Eggplant Parmigiana also make rewarding partners to Chapel Hill's Shiraz. Lastly, a selection of creamy, un-crusted cheeses and several appreciative guests are great accompaniments to the Chapel Hill's hedonistic 2012 McLaren Vale Shiraz. Enjoy!
Two decades ago we discovered the artfully crafted wines of Chapel Hill winery and featured several of Chapel Hill's exceptional McLaren Vale Shiraz wines. But after a stint in which Pam Dunsford, the first women graduate of Australia's prestigious school of oenology at Roseworthy, brought Chapel Hill to international prominence with Gold Medals at the prestigious London International Wine and Spirit Competition and the International Wine Challenge in London, Chapel Hill's wines seemed to all but vanish from the American market. Happily, under the current leadership of Chief Winemaker and McLaren Vale native Michael Fragos, Chapel Hill wines are once again available and are even more complex and engaging than ever.
Chapel Hill draws its name from the historic stone chapel built on the property in 1865, which has served as a local church, a parish school and now the winery's cellar door and art gallery that features the work of talented local contemporary and indigenous artists.
Under Michael Fragos (IW&SC 2007 International Winemaker of the Year), Winemaker Bryn Richards and Viticulturist Rachel Steer, Chapel Hill has solidified its position as one of South Australia's top wineries. Chapel Hill owns and operates 44 hectares (about 109 acres) of vineyards in South Australia's famed McLaren Vale appellation and purchases fruit from a select group of McLaren Vale and Adelaide Hills growers. Shiraz reigns as king at Chapel Hill as it does throughout McLaren Vale, but Grenache, Mourvèdre, Cabernet Sauvignon and Sangiovese also pay homage to the extraordinary success of this winery. And with the addition of fruit from the nearby, cooler Adelaide Hills Chapel Hill fashions a number of outstanding white wines, which further account for Chapel Hill's preeminence among McLaren Vale producers.
Whether we refer to this great varietal as Shiraz or Syrah, we are talking about the same illustrious grape. Shiraz has been grown for centuries in the Rhône Valley of France, where it is responsible in all or part for many of the greatest red wines of France (Hermitage, Côte Rôtie and Châteauneuf-du-Pape specifically). The grape's exact origin remains a matter of debate, yet historians do agree that it was brought to Europe from the Middle East, most likely from the area around the ancient city of Heraz whose name closely resembles that of Shiraz. From there Shiraz somehow made its way to the south of France.
Some historians maintain that it was the Crusaders, who first brought Syrah to France, while others point to the earlier Roman legions under Probes, and yet others claim it was the remnants of Alexander the Great's army on its return from Persia. The latter theory is particularly intriguing since Alexander himself was so enamored of the wines he found around the city of Shiraz in Central Persia, that he insisted on staying there, apparently far longer than he should have as there he met his demise. Nonetheless, the one point that nearly everyone seems to agree upon is that the Persian city named Shiraz is the origin of the varietal's name. In any case, Syrah flourishes today not only in the south of France but in other Mediterranean climates. It fares particularly well in California as Syrah and in Australia, where it is often called by its original name – Shiraz. Australia's Barossa and McLaren Vale are home to many of the oldest un-grafted Shiraz vines on earth, many of which are crafted into wines of extraordinary flavor, power, and texture.
McLaren Vale is one of South Australia's most important wine growing appellations. It is also a region rich in history and rightfully covets its reputation as the birthplace of the Australian wine industry. Enhanced by its proximity to Adelaide as well as its superb climate, Mediterranean beauty, food, wine, and art culture, McLaren Vale thrives as a viticultural area as well as an important tourist destination. Most importantly, McLaren Vale is renowned for the quality, power and grace of its wines, many of which emanate from some of the world's oldest vines.
Nestled between rolling hills and a picturesque coastline, McLaren Vale's Mediterranean climate has created ideal conditions for the cultivation of red varietals, especially, Shiraz, Grenache and Cabernet Sauvignon. Moreover, McLaren Vale has become a leader in environmentally sustainable viticulture.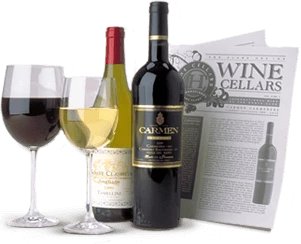 Enjoy Limited Production Estate
Bottled Wines
Discover limited production estate bottled wines such as Vergenoegd's internationally
acclaimed 2005 Cabernet Sauvignon, imported exclusively for our members.
DISCOVER OUR FOUR CLUBS