A deep, brooding, classic Barbera d'Alba, the 2004 Cavallotto Bricco Boschis displays an intense robe, a beguiling scent, and a wealth of deep down-flavor. Blackberry, cherry, currant, and mulberry flavors lay steeped in this robust, traditional-styled Barbera d'Alba, but patience will be required for near-term consumption. Full-bodied and endowed with ample ripe tannins, the 2004 Cavallotto Bricco Boschis remains an infant, a wine that can please now but will benefit immensely from additional time in bottle. With ample aeration (we recommend an hour or more), this wine displays a wealth of penetrating flavors as well as a suave, sophisticated, supremely textured feel in the mouth. Nevertheless, just another year in bottle will bring all the latent goodness of this fabulous Barbera to fore. Anticipated maturity: 2009-2014.
The complex, nuanced flavors of Piedmontese cuisine provide several perfect foils to Cavallotto's 2004 Bricco Boschis Barbera. Rarely, even in the Piedmont, does one sit around and sip the region's legendary reds, Barbera and Barolo, without some tasty morsel to accompany the wine. When consumed at table with traditional Piedmontese cooking, with its rich flavors and savory sauces, one comes to easily appreciate the royal nature of great Barbera. Certainly, risottos, made with authentic Arborio rice, constitute many of our favorite choices with this wine. We are especially fond of a regional risotto that calls for a whole cut-up chicken, mushrooms and/or truffles. Curiously, it is dashed with a first-rate balsamic vinegar from nearby Modena, and cooked at a snail's pace. In another direction, milk-fed veal that is pounded and gently sautéed to perfection in butter and herbs provides another ideal dish to showcase Cavallotto's single-vineyard Bricco Boschis Barbera. Less regional dishes do well, also. Roast loin of pork, stuffed with a bread, onion, and herb farce provides a savory treat. Marinated steaks and pork tenderloins offer tasty uncomplicated alternatives, too. In addition, Cavallotto's Bricco Boschis Barbera presents one of the finest accompaniments to hard cheeses. Hunks of authentic Italian Parmesan or Provolone cheese pose no threat to this wine and offer a great way to finish a meal fit for a king or queen.
Alfio Cavallotto is one of the new bright stars to emerge in Italy's Piedmont. However, Cavallotto is neither new to the scene, nor are his wines indicative of the light, modern style of Barbera and Barolo. Cavallotto is a real traditionalist, and his wines make few concessions to the contemporary predilection for technology over technique. Rather, it is this house's penchant for making authentic, muscular, cask-aged Barberas and Barolos that reflect the great terroir of Castiglione Falletto and have caused Alfio Cavallotto's star to rise. The Cavallotto estate uses only indigenous yeasts and long macerations to extract the fullest representation from each vineyard and wine it produces, and the results are sublime – age worthy Piedmontese treasures that are both structured and ultimately decadent. Cavallotto's most compelling offerings emanate from his premier 10-acre vineyard known as Bricco Boschis. Both Barbera and Barolo emerge from this little gem. Production from this single vineyard cru is predictably small, rarely more than 2,100 cases. Piemonte or Piedmont In the north of Italy, nestled just beneath the great Alpine wall as it tumbles out of Switzerland and the gleaming Mediterranean Sea, lies Piemonte (Italy's Piedmont). It is a region of myriad beauty. It is also the region of Italy closest to France in proximity as well as in the sheer quality and variety of exceptional wines it produces. For centuries, Italy's Piedmont remained a prize to be won among warring European powers; no doubt at least in part because of the province's world-famous cuisine that still draws happily on the abundance and quality of local truffles. Yet today it is the superbly made wines of Italy's Piedmont that garner the most international recognition: complex, hedonistic red wines, still delicate whites, and sweet haunting Muscats. With such exquisite fare, should anyone question why the hearty robust delights of the Piedmontese table remain the region's most famous ambassadors to a hungry and thirsty world? Ask the Panel Question: It seems to me that Barbera is a wine that is showing up more and more in wine shops and restaurants as of late. But what is a Barbera? Is it a grape or a type of wine? Response: Barbera is a prolific grape variety whose origin is Italy's Piedmont. It is now grown extensively throughout northern and central Italy, but most of the finest Barbera wines still hail from two traditional Piedmontese appellations: Barbera d'Alba and Barbera d'Asti. The finest wines of Barbera d'Alba are often produced alongside Barolo. In the five villages of Barolo, Barbera vines typically grow on the lower slopes of the appellation's steep hills, while Nebbiolo (for Barolo) occupies the higher ground, but extreme elevation and other factors can reverse this planting. As a general rule, Barbera d'Alba fashions fuller, more age-worthy wines than Barbera d'Asti. However, both appellations turn out exceptional wines, so one's preference for one over the other remains more a question of style than quality. At their best, Piedmontese Barberas display intense flavors of berries, black fruits, and spice, bolstered by a good dose of natural acidity. Today, Barbera is the second most widely planted grape variety in Italy. Furthermore, Barbera has increasingly found favor abroad, especially in Argentina, Australia, and California, which no doubt accounts for its increased appearance and popularity.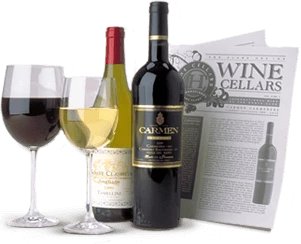 Enjoy Limited Production Estate
Bottled Wines
Discover limited production estate bottled wines such as Vergenoegd's internationally
acclaimed 2005 Cabernet Sauvignon, imported exclusively for our members.
DISCOVER OUR FOUR CLUBS