The gracious 2012 Cellaro Lumà Inzolia-Chardonnay exudes an airy aromatic perfume that reveals the soft, sensual, often surprising side of Sicilian wine. Fragrant, subtle, and faintly spicy, this Inzolia-Chardonnay first greets the palate with a fresh open smile, but once in the mouth it reveals a deeper layer of fruit, spice and stone that captures the radiance of the sun and the formidable light that illuminates the enchanted island of Sicily – the Mediterranean's largest sea-bound landfall. Although neither big nor complex, this dry white wine captivates the palate and refreshes the senses with a combination of ripe gentle fruit, a hint of cinnamon, and a touch of exotica that makes the wine and the mysterious land of Sicily so alluring. We suggest serving the lively 2012 Lumà Inzolia-Chardonnay moderately chilled (40°-45° F). Salute!
A bottle of Cantina Cellaro's 2012 Lumà Inzolia-Chardonnay brings its welcome along. This wine makes for a delicious party time wine, yet it fares equally well with a variety of spicy, typically hard to pair foods. For starters, Inzolia possesses a penchant for accompanying a wide array of foods, including two uniquely Sicilian specialties: Shrimp Fra Diavolo and Pasta Arrabiata. The 2012 Lumà Inzolia-Chardonnay does justice to both these island favorites as it sports a seductive aromatic profile and a succulent, textured feel that seems to tame the heat in spicy dishes. In short, it's an ideal accompaniment to highly charged dishes, without ever going over the top. Escargots and Sicily's land based snails called babbaluci make splendid accompaniments to the Lumà Inzolia-Chardonnay as well, either when served on their own or with pasta. Pasta dishes with vegetables, lightly grilled chicken, or fish provide good companionship to this wine, too, as do most fish based soups such as Bouillabaisse and Cioppino. Buon Appétito!
The somnolent hill town of Sambuca di Sicilia dozes under the seemingly relentless sun of southern Sicily. From Palermo one drives due south, skirting the mountains and the sea for an hour or more before arriving at this ancient town. To the south of Sambuca lies the gleaming Mediterranean Sea and North Africa beyond. To the north, the road leads to Corleone and the rugged mountains that lace the forbidding interior of this mystical island. Little did I know that a visit to my wife's Sicilian family in sleepy Sambuca some years ago would uncover yet another unsung Sicilian treasure – Cantina Cellaro.
Cantina Cellaro specializes in fashioning authentic Sicilian wines from indigenous white and red grape varieties. Inzolia plays first fiddle, or more appropriately in Sicily, first mandolin, among the cantina's white grape varietals, though it is often blended with a lesser portion of Chardonnay. Nero d'Avola enjoys the leading role among Cellaro's red varietals. Cantina Cellaro's Lumà Series of wines comprise the winery's finest offerings and two of the island's greatest wine values.
Sicily is a large and varied land that wears as many faces as a circus harlequin. Its land and people are as diverse as any earthly realm. At the crossroads of Europe, Africa, and the Middle East, Sicily possesses a history and personality all its own. The Greeks called Sicily and nearby southern Italy Enotria, land of the vine, a description that is as apt today as it was 2,800 years ago. However, like its geography and people, viticulture in Sicily remains an immensely varied proposition.
In terms of wine, Sicily is, indeed, more a continent than an island. Its sheer variety of grapes, autochonous and otherwise, set it apart from the rest of Europe. In addition, Sicily's grape harvest is the longest in Europe. Harvest begins the first days of August in the island's western provinces and doesn't end until the vine-covered slopes of Mt. Etna have been picked in November. Due to the proliferation of mountains, the surrounding sea, Sirocco winds, and extreme temperatures, more climates and zones exist in Sicily than in any other single wine producing region on earth, and this doesn't even take into account what are popularly referred to as microclimates. And then there are the island's soils, a countless array of colors and textures that are capable of imparting infinite variations to the wines they render.
Given the wide array of soils and climates that exist in Sicily, both red and white grape varieties thrive in this ancient land. Indigenous red varietals such as Nero d'Avola and Malvasia Nera produce most of the island's full-bodied red wines that are the match for any fine Syrah. Syrah, too, is well-suited to Sicily's hot, dry summers and is gaining in popularity. However, the most pleasant surprise in modern Sicilian winemaking may be just how good the still, dry white wines of the island have become, especially those made from the native Insolia (also called Inzolia or Anzolia). Marsala, the island's most famous wine, is making a comeback as well. Produced in both dry and sweet styles, Marsala is a fortified wine made on the western side of Sicily from the indigenous Grillo grape and other assorted varietals. Marsala is best known for the flavor it adds to chicken or veal dishes that bear its name, but fine renditions of Marsala constitute some of the world's greatest dessert wines.
Today as always, Sicily remains an exciting and passionate place, savagely beautiful and always full of surprises. From a wine grower's perspective, it remains akin to an artist's palette or a blank canvas. Both canvas and palette speak forever of infinite potential and variety; they whisper the promise of greatness, and increasingly give birth to masterpieces for which a thirsty world is grateful.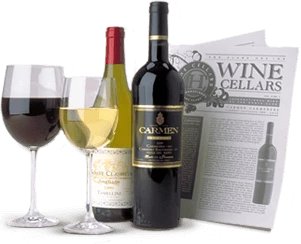 Enjoy Limited Production Estate
Bottled Wines
Discover limited production estate bottled wines such as Vergenoegd's internationally
acclaimed 2005 Cabernet Sauvignon, imported exclusively for our members.
DISCOVER OUR FOUR CLUBS