The product of the rare Pecorino grape, which is indigenous to Italy's Marches, Boccadigabbia's 2016 Pecorino cuts a splendid figure in the glass, with a bright sparkling color and pronounced aromatics. It is even more intriguing on the palate where it unleashes a multitude of flavors, backed by bright acidity and an elegant delectable tang that sets it apart from white wines from more common grape varieties. In fact, nothing about Boccadigabbia or the Marches' beloved Pecorino comes across as ordinary. Dry, crisp, and refreshing as an afternoon sea breeze, the 2016 Boccadigabbia Pecorino offers up savory citrus scents and flavors that mingle with fruit and floral tones as well as hints of caraway and the nearby sea. Energetic and fresh, this medium-bodied white wine drinks well now, yet promises several more years of delightful drinking ahead of it. For optimal enjoyment, we suggest moderate chilling (40° F) of the 2016 Boccadigabbia Pecorino. Enjoy!
Shellfish, fresh fish, and just about any type of seafood, fresh from the gleaming Adriatic, is of course the first choice of companionship in the Marches for Boccadigabbia's 2016 Pecorino, but one doesn't have to be sitting in a trattoria overlooking the azure blue Adriatic Sea to appreciate the joys of Boccadigabbia's Pecorino. Almost any fresh seafood will pair well with this Pecorino, a fresh, scented wine with enough spice to hold up to a steaming pot of Bouillabaisse or Cioppino. Swordfish, calamari, and lobster, prepared in a variety of ways, provide other splendid accompaniments to Boccadigabbia's Pecorino. Full flavored hors d'oeuvres provide wonderful pairings with this wine, too. Crab Stuffed Porcini Mushrooms, Grilled Scallops Nacho, and Chicken Satay offer wonderful starters that merit a bottle or two of heady Pecorino. Steamed Green Lip Mussels in a white wine, herb, and lemon butter sauce over linguine is another winning accompaniment. The freshness and haunting flavors of the Boccadigabbia Pecorino that complement simple grilled seafood also provide excellent counterpoint to earthy, more savory dishes such as hearty salads, poultry, and stir fries. The 2016 Boccadigabbia Pecorino is also an aperitif extraordinaire that offers comfort and pleasure all by itself. A large clean glass of the 2016 Boccadigabbia Pecorino and a sunset over the sea might be more pleasure than any one person can bear. Buon Appetito!
Boccadigabbia is a small producer of premium wines in one of Italy's finest but least known wine regions – the Marches. Even by the modest standards of the Marches, Boccadigabbia's 17-acre estate is quite diminutive, but good things do indeed come in small packages, or at least from small estates, and this is especially true of the top wines from Italy. Therefore, it should come as no surprise that Boccadigabbia is the Marches' premier producer of Rosso Piceno, a delicious blend of Montepulciano and Sangiovese that emanates from the region's sun drenched hills that rise above the gleaming Adriatic Sea. Rosso Piceno is the region's most important and prolific DOC, surpassing even Verdicchio in both prestige and sheer volume. However, what is even rarer and one of Italy's best kept secrets is Boccadigabbia's outstanding white wine (this month's feature) made from the indigenous Pecorino varietal.
Until 1950, Boccadigabbia belonged to Prince Luigi Girolamo Napoleon Bonaparte, a direct descendent of the Napoleon Bonaparte we all know from legend, and high school history class. Moreover, the Boccadigabbia estate was one of the first to plant French varietals under the Napoleonic administration in the early 19th century, and this practice continues even today under the estate's present owner, Elvio Allessandri.
Under the auspicious leadership of Elvio Allessandri, Boccadigabbia has gained international distinction to match the well-deserved attention the estate has long received in Italy. And in addition to being the Marches' foremost producer of traditional Rosso Piceno, Boccadigabbia is now fashioning miniscule quantities of Akronte, a very fine Cabernet Sauvignon; La Castelletta, a distinctive blend of Pinot Gris, Pinot Blanc, and Pinot Noir; Montalperti, a barrel-fermented Chardonnay; Garbi, a spunky, refreshing blend of Chardonnay and Trebbiano; and of course exceptional Pecorino that ranks among the finest in Italy. Given the outstanding quality and limited availability of Boccadigabbia's wines, we are extremely pleased to be able to offer to our members Boccadigabbia's rare and highly allocated 2016 Pecorino.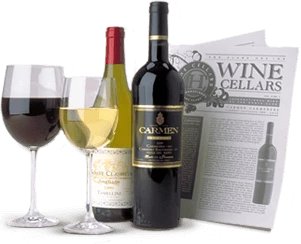 Enjoy Limited Production Estate
Bottled Wines
Discover limited production estate bottled wines such as Vergenoegd's internationally
acclaimed 2005 Cabernet Sauvignon, imported exclusively for our members.
DISCOVER OUR FOUR CLUBS