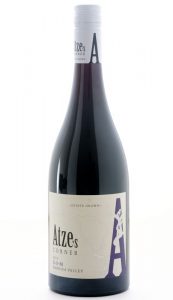 International Wine of the Month Club's Premier Series is pleased to offer four exceptional wines in July from all corners of the globe. Beginning this month's odyssey is the delicious 2015 Atze's Corner Grenache Syrah Mourvèdre from Australia's Barossa. The 2015 Atze's Corner GSM displays a beautiful deep ruby and violet colored robe that pleases the eye, and a sensuous bouquet that heralds the wine's juicy palate-pleasing flavors. Savory scents and flavors of black currant and mulberry infused with hints of cocoa, spring flowers and touches of toasted oak delight the nose and mouth. Soft and succulent on the palate, the 2015 Atze's Corner GSM gives very little hint of the latent power that lies behind the wine's sumptuous fruit and polished tannins, until after the wine has so elegantly slipped down the thirsty throat. Smooth and seemingly lighter in alcohol than one might think, Atze's GSM is a joy to drink, but make no mistake; it's no lightweight.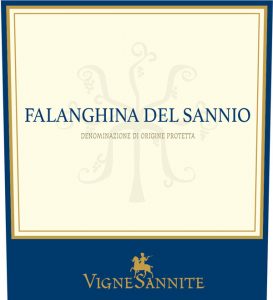 Our next Premier Series feature is the 2017 Vigne Sannite Falanghina del Sannio, a wine that embodies the allure and beauty of Campania's Amalfi Coast. It blends the full tropical flavors of Falanghina with the salty freshness of the nearby Tyrrhenian Sea. To whet the appetite, fresh scents of green apple, lime, and sea spray splashed with a dash of quince spring from the glass to tantalize the nose before magically re-emerging in the wine's fresh, invigorating mid-palate. Crisp and zesty from start to finish, Vigne Sannite's 2017 Falanghina makes a convincing case for the ancient Falanghina variety, one of Italy's oldest and most revered grapes.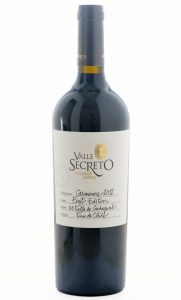 Next in this month's exciting quartet is the 2012 Valle Secreto First Edition Carmenère from Chile's Cachapoal Valley (aka Rapel Valley). This is a wine that has matured beautifully in bottle, gaining both weight and depth with age. In true Valle Secreto fashion, the 2012 First Edition Carmenère sports an intense red color with purple notes, which foreshadow the wine's charming, extroverted personality. Amplifying berry aromas bound from the glass, redolent with the scents of woodland blackberry and currant with an infusion of bergamot and wild herbs. To complement its seductive aroma, the 2012 Valle Secreto First Edition Carmenère follows up with an explosion of flavor in the mouth that is rich and rewarding without a tannic bite. Mouth-filling flavors of black berry fruit, dark chocolate and racy spice tones all come together in the mouth, supported by smooth, fine grained tannins and a light patina of oak. Warm, supple, and full of flavor, this wine drinks beautifully from the moment it is poured.
Rounding out July's Premier Series portfolio is the 2018 Le Provençal Côtes de Provence Rosé from the Mâitres Vignerons de la Vidaubanaise. The 2018 Le Provençal conjures images of the sun-drenched Provençal countryside along with the region's rarified air and illuminated landscapes, all of which shimmer beside the sparkling Mediterranean Sea. Le Provençal is bottled in the traditional "flute à corset," the distinctive bottle of the Provence region, that recalls charming flower-bedecked villages, colorful outdoor cafés, and fun in the sun. Delicate in color, much like the lightest of pink roses, the 2018 Le Provençal Rosé enchants the eye as well as the nose and palate. Delicate scents of cherry blossoms and woodland strawberries haunt the nose and seep surreptitiously into the wine's spritely flavor profile. This is a dry, scented, savory rosé whose delicacy and evanescence render it unabashedly attractive. No oak, no hard angles, no smoke or mirrors, the Maitres Vignerons' 2018 Le Provençal Rosé is just plain seductive and… so refreshing.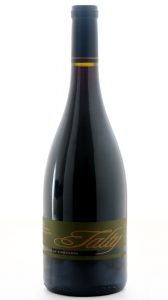 The International Wine of the Month Club's Collectors Series is proud to offer three exceptional wines in July from the United States and France to celebrate our nation's founding, beginning with Talty's 2013 Dry Creek Valley Estate Zinfandel. Talty's style of Zinfandel embodies elements of Old and New World winemaking, resulting in a wine that exhibits both dense fruit and a tannic backbone along with all of the brambly elements that Dry Creek Valley happily imparts to its finest Zinfandels. Rich in color and pleasantly aromatic with savory scents of berry and bramble, the 2013 Talty Dry Creek Valley Estate Zinfandel immediately establishes itself as serious Zinfandel. No blowsy raisined or half-baked fruit in this wine. On the palate, Talty's flagship wine offers deep down fruit flavors infused with bramble, spice, and plenty of structured chewy tannins to satisfy the most ardent Zinfandel aficionado as well those whose tastes gravitate to the Cabernets of Napa. The 2013 Talty Dry Creek Valley Estate Zinfandel personifies Dry Creek Valley Zinfandel – a wine whose bold flavors personify its distinctive New World home at the same time that they recall Zinfandel's Old World origins.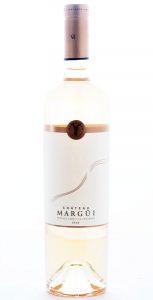 Our next July Collectors Series offering is the elegant, pure, and complex 2018 Château Margüi Côteaux Varois en Provence Rosé, the ultimate Provençal rosé. This gorgeous rosé offers a captivating salmon-pink color to dazzle the eye, while a pretty set of aromatics entices the nose with citrus, white peach, and faint touches of lavender and wild herbs. In the mouth, the wine's clean, crisp fruit, juicy acidity, and pinpoint minerality provide complexity and balance that superbly complement the floral aspects of the wine. The 2018 Château Margüi Côteaux Varois en Provence offers great near-term drinking pleasure; however, the best in this wine has yet to come. Unlike most rosé wines whose lifespan ends with the fading warmth of summer, this pearl from Château Margüi is a wine for all seasons, as it is flavorful and complex enough to flesh out in bottle and drink beautifully for several more years.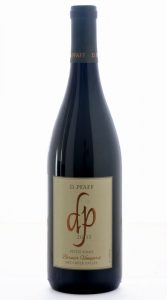 Completing this month's Collectors Series is Dustin Pfaff's exceptional 2015 Bernier Vineyard Petite Sirah. This is a wine that demonstrates how downright dazzling head-pruned and dry-farmed Petite Sirah from Dry Creek Valley can be, especially when grown by Paul Bernier. Emanating from one of the very finest Petite Sirah vineyards in Sonoma County and superbly crafted by Dustin Pfaff at Talty, this exquisite blend of 90% Petite Sirah and 10% Zinfandel is knock-out gorgeous. Only the third release of this wine from a vineyard planted in the 1970s, the 2015 D. Pfaff Bernier Vineyard Petite Sirah combines super rich flavor with smooth, ripe tannins. Intense blackberry and blueberry fruit, hints of vanilla from ageing in American oak, and a wealth of enticing earth and spice tones greet the nose and palate in this bold, beautiful red. To say this is no ordinary Petite Sirah is an understatement as Dustin Pfaff's 2015 Bernier Vineyard Petite Sirah truly ranks among the finest California can produce. Not only is it delicious and eminently drinkable now, it is capable of ageing gracefully for up to 10 years or more. Enjoy!