Bellingham Estate's 2011 The Bernard Series S.M.V. can easily hold court with the finest Syrah based wines from France's Rhône Valley, including world class Côte Rôtie. Imbued with a deep purple robe, a heady aroma, and more than a mouthful of lush, creamy flavors, the youthful 2011 Bernard Series S.M.V. has already established a successful marriage among its components: Syrah (75%), Mourvèdre (22%), and Viognier (3%). Bright, clean and redolent with the scents of blackberry, sweet basil, oregano, lavender, and violet, one can hardly wait to dive in and take a taste. Upon the first sip, intense yet satiny smooth blackberry flavors greet the palate and fill the mouth. The wine's herb and floral components follow, seeping up from the marrow of the wine to create a satisfying mid-palate and a long finish framed by fine grained tannins. Although already harmonious now and endowed with a lithe spirit, the 2011 The Bernard Series S.M.V. has a whole lot more to reveal. With a few more years in bottle, we expect nothing less than magic from this handcrafted beauty. For optimal enjoyment, we suggest decanting the wine an hour ahead of serving at cool room temperature (60°- 64° F). Enjoy!
The 2011 Bellingham Bernard Series S.M.V. is wine fit for a sumptuous meal. Consequently, this hedonistic Shiraz begs for the finest cuts of beef, lamb, and pork as well as all kinds of savory stews and braised root vegetables. Truffle Rubbed Beef Tenderloin prepared with a potato soufflé and roasted root vegetables; Seared Herb Encrusted Lamb Chops served over rosemary infused goat cheese polenta cakes; and Black Olive and Herb Encrusted Pork Tenderloin provide just a few stand-out dishes to accompany Bellingham's flagship wine. Duck Confit, slow cooked duck legs, served with a lusty monk mustard tarragon cream sauce, garlic mashed potatoes, and a gratin of butternut squash offers another hearty companion alongside of the 2011 Bernard Series S.M.V. Venison stews, heady cassoulets, and sweet potato based dishes offer additional complements. Enjoy!
"Fools rush in where angels fear to tread – we came down to the Cape from Johannesburg in August 1943 after my husband Bernard had been boarded out of the Air Force, and that as far as I am concerned, was the beginning of a meaningful life."
Excerpt from Our Lives at Bellingham by Fredagh Podlashuk, 1983
A month long visit to South Africa convinced me that the plethora of excellent South African wines our tasting panels had been sampling were no flukes, nor had we simply stumbled upon a lucky spate of wines. Many of the South African wines presently gracing our shores are quite good indeed; others warrant even greater accolades for their lush, exotic flavors. One of the most compelling South African wines we recently tasted hails from the Bellingham Estate. Bellingham's Bernard Series offerings are especially exciting, particularly the estate's Small Barrel S.M.V., which is this month's feature. In addition to the Bernard Series offerings, Bellingham offers a full range of wines, as do many South African wineries.
Bellingham, originally known as 'Bellinchamp' (meaning pretty fields), began life in 1693 when Hollander Gerrit Janz van Vuuren and his French Huguenot wife planted the first vines on the estate. Since then, viticulture has played an integral role in the Bellingham story. Yet, the modern history of this historic estate doesn't emerge until 1943, the year Bernard and Fredagh Podlashuk purchased the dilapidated Bellingham Estate in Franschhoek and restored the derelict farm and began the restoration of the property's manor house, gardens and vineyards.
In embarking upon an odyssey, the Podlashuks exhibited true pioneering spirit. In the beginning, they had little farming experience or knowledge of viticulture, so they enlisted the aid of 13 Italian prisoners of war to help them replant the vineyards. After the war, Bernard and Fredagh travelled to France and Germany in search of the knowledge and experience they would need to set Bellingham on course to make world class wine. Their travels inspired them and prompted the release of the first rosé from South Africa's Cape in 1949. Subsequently, Bellingham released its first 'Premier Grand Cru' in 1951 – an original dry white blend. And they bottled their first single varietal Shiraz at Bellingham in 1956.
Today, Bellingham Estate's greatest strength remains award winning Shiraz based wines, most notably the Bernard Series Small Barrel Shiraz blend S.M.V., which is named in honor of pioneering founder Bernard Podlashuk. And presently under the tutelage of master winemaker Niël Groenewald, Bellingham continues to push the envelope on quality, with ingenuity and innovation the driving forces. Consequently, Groenewald has affectionately been labeled "the brains behind the bottle." We invite you to taste and see what Niël Groenewald and Bellingham Estate have to offer.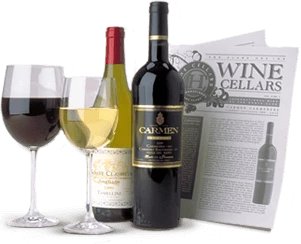 Enjoy Limited Production Estate
Bottled Wines
Discover limited production estate bottled wines such as Vergenoegd's internationally
acclaimed 2005 Cabernet Sauvignon, imported exclusively for our members.
DISCOVER OUR FOUR CLUBS