It's nice to know that there are some things in life we mortals can count on. One is the quality and style of Jeff Runquist's wines. Consequently, aficionados of wimpy wines take heed: what you are about to taste is anything but wimpy. The 2009 R 1448 is big, bold, and beautiful. It is also opaque and nearly black in color as one would expect from a wine that contains 58% Petite Sirah as well as sizeable percentages of Barbera, Petit Verdot and Syrah – not exactly light, self effacing varietals, either. Moreover, R 1448's aromas are of ripe black fruits, currant, cassis, and wood smoke, and its flavor profile is loaded with ripe blackberry and toasted wood flavors that add caramel and chocolate tones as counterpoints to 1448's plush fruit. Given the color, size and stature of this wine, one might expect the Runquist 1448 to carry a tannic bite and finish with gnawing astringency, but instead it offers a smooth, textured feel as it exits with true charm and grace. In short, R 1448 offers the perfect introduction to Jeff Runquist's unique style of wine. Although a few minutes of aeration will likely add to your drinking pleasure, 1448 is ready to go from the moment it is poured. We suggest serving it at cool room temperature (60°-66° F).
R 1448 can make almost any mid week meal into a banquet. In fact, Jeff Runquist's 2009 1448 could almost serve as a meal in itself. The only difficulty we came across with this wine was the bickering that ensued over who would get to finish the bottles, and that was before we served dinner. Equally at home with a juicy prime rib of beef or perfectly grilled hamburger, you won't have to fret over what to serve with this wine or look far for willing accomplices, either. Artfully prepared meals and hearty, rib sticking fare provide outstanding companionship to Jeff Runquist's ripe, supple wines. We suggest serving R 1448 with all kinds of meats, including game. A thick meaty cassoulet, herb roasted leg of lamb, and hearty pastas, such as Penne a la Siciliana (penne pasta in a very thick fresh tomato sauce, with roasted garlic, eggplant, and herbs), provide other excellent pairings. And if all you can muster are a few hunks of a hard, flavorful cheese such as Parmesan or Provolone, R 1448 will turn those morsels of cheese into a feast. Enjoy!
R is Jeff Runquist's passion, pride, and joy. R is, also, the envy of the legion of California winemakers who stay up nights dreaming of making wine their own way and being critically and financially successful in the process. Jeff Runquist is unequivocally one of California's finest and most consistent producers of Petite Sirah. He is the sole proprietor and winemaker for R and he is the driving force and successful suit behind a number of other premium California wineries, including the McManis Family Vineyards. "I just want to play the game my way," has always been Jeff Runquist's mantra. By this statement he means dedicating himself entirely to the art of winemaking, the way he wants to make wine. With R, Runquist specializes in ultra premium, single vineyard designated, 100% varietal red wines. Petite Sirah, Syrah, Zinfandel, and increasingly Barbera are Runquist's specialties and most renowned wines, but he also fashions small quantities of excellent Cabernet Sauvignon, Pinot Noir, Sangiovese, and Primitivo (the forerunner of Zinfandel). His most recent success is this month's feature, the 2009 "1448," an outstanding Petite Sirah (58%), Barbera (16%), Petit Verdot (5%), Zinfandel (5%), Syrah (3%), Cabernet Franc, Carignane, Souzao, and Touriga (1% each) blend that won Double Gold and took Best of Class at the California State Fair. Runquist has been making wine for more than three decades and the legendary R since 1995. Since inception, R wines have consistently won gold medals in major wine competitions. Each has sold out promptly, leaving the cellar devoid of even a single bottle shortly after release. Critics complain they haven't even had a chance to taste the R wines before they are sold out. In addition, Runquist spends little time selling wines and even less time marketing them, a rarity today. This scenario is certainly not the norm, but then again Jeff Runquist is not an ordinary winemaker. Neither R nor Runquist himself own even a single vine. Runquist has no written contracts with any of the great growers and vineyards he sources year after year. Nonetheless, they always provide him with outstanding raw material with which to practice his art and work his magic. And to his credit and the utter amazement of the California wine establishment, Jeff Runquist does not even maintain a tasting room – an omission and unforgivable offense to the large commercial establishments that prey upon the accidental connoisseur and the casual wine tourist. Moreover, Runquist refuses to significantly expand his annual production of R wines for fear of compromising their quality. In fact, his overriding objective is to produce all of his wines in tiny lots. This means producing only 100-2,000 cases at most of each of his main varietals (Petite Sirah, Syrah, and Zinfandel) and less than 4,700 cases of "1448." Routinely, this process involves declassifying a third or more of his production each vintage simply because Runquist declares: "If I am not happy with a wine, I don't bottle it … if I don't get as big an economic reward, that's okay. I am happy with the wines made under my label." Sadly, this is hardly the prevailing philosophy elsewhere in today's world of wine. However, far be it from us to complain: we are once again the delighted beneficiaries of such arcane practices. Moreover we are the chosen few who actually get to taste a bona fide R wine.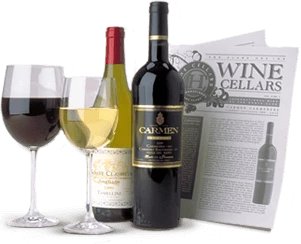 Enjoy Limited Production Estate
Bottled Wines
Discover limited production estate bottled wines such as Vergenoegd's internationally
acclaimed 2005 Cabernet Sauvignon, imported exclusively for our members.
DISCOVER OUR FOUR CLUBS