Giovanni Manzone's 2005 Le Gramolere Barolo combines elegance with power in a way few other Barolo wines can, thereby achieving the rare distinction among Barolo of being enjoyable to drink in its youth as well as in maturity. Deeply colored, multi-layered in bouquet and flavor, it doesn't take the 2005 Le Gramolere long to reveal its latent charms. Unique in aromatic profile, it offers up pleasing scents of currant, cherry, wild roses, and spring woodlands. Deep and layered on the palate, Le Gramolere wows not only with its ripe sensual fruit and concentrated flavors but also with its racy texture and fine tannins. Although seemingly up front and center, Le Gramolere possesses outstanding potential to age gracefully. So if you like this wine now, you are going to really love it in a few more years. As one taster so aptly lamented: "It's almost too bad this wine tastes as good as it does now, it leaves the impatient little incentive to wait." A pity, perhaps, but not a tragedy! For optimal enjoyment we suggest decanting the 2005 Manzone several hours prior to serving at cool room temperature (approximately 66º F).
In its native Piedmont, Barolo is served with special meals or at the end of a meal where it is sipped and savored with family and friends over the last morsels of meat or hunks of local cheeses. Even when accompanying a meal, Barolo is rarely opened before its 5th birthday and older more mature bottles are more typically the order of the evening. However, the 2005 Manzone Le Gramolere already displays the affability and charm that many older, more mature Barolos lack. Consequently, we suggest serving Le Gramolere with meats, savory sauces, and hard cheeses. Piedmontese favorites such as veal medallions in a savory sauce; stuffed veal or lamb shanks; veal stew; truffle infused risottos: roast duck or quail; and even venison stew all offer tasty, traditional accompaniments to Giovanni Manzone's splendid Barolo. Boeuf en Daube à la Provençale, (Braised Pot Roast with wine, tomatoes, and herbs), a classic French dish from nearby Provence, is a perennial favorite, too. Beef tenderloin in puff pastry or tender filets of beef sautéed with onions, mushrooms, and olives showcase fine Barolo as well, but don't forget to save a few sips of the 2005 Le Gramolere to share with some authentic Parmesan or Provolone. Salute!
Italy's Piedmont contains no dearth of oenological gems, and in recent years favorable weather conditions have conspired to provide consumers an abundance of riches from Barolo and Barbaresco. Among our greatest finds is a little jewel from Giovanni Manzone. Manzone's Le Gramolere 6 acre cru (single vineyard) located in Monforte d'Alba has long been known for its quality and unique character. It yields exceptional Barolo from shy bearing vines and has been called "one of the greatest and most expressive (crus) of the Barolo appellation." And in the hands of master craftsman Giovanni Manzone, Le Gramolere shines with the brilliance of a finely cut gem. This is especially true in vintages as fine as 2005. As a cru, Le Gramolere yields a Barolo of exceptional longevity but eminent drinkability, even at a tender age. Thanks to Giovanni Manzone's deft hand and some of the lowest yields in the appellation, Le Gramolere displays grace and charms to accompany its power – attributes not always associated with young Barolo or displayed in the appellation's full-bodied, sometimes rustic wines. In addition to fashioning outstanding Barolo, Giovanni Manzone produces equally compelling Barbera and Dolcetto from the La Serra vineyard in Monforte. He also blends Piedmont's triumvirate of red grapes, Nebbiolo, Barbera, and Dolcetto, into a luscious harmonious wine called "Tris." And if that's not enough, the masterful Giovanni Manzone produces miniscule amounts of a barrel fermented white wine from the rare Rossesse di Dolceacqua Bianco, an antique varietal more associated with nearby Liguria.
Barolo has affectionately and appropriately been referred to as the "king of wines, and the wine of kings." In a fine vintage and in the hands of a skilled winemaker, Barolo is unquestionably a noble wine, richly deserving of the many accolades that have been bestowed upon it. It is born on the Langhe Hills of Italy's Piedmont, steep craggy Alpine foothills that seem to tumble out of nearby Switzerland. Barolo is the most masculine of Piedmont's three great Nebbiolo wines (Barbaresco and Gattinara are typically more delicate) and the focal point in the region's viticultural tiara. The limited production of Barolo generates from the huddled hills of two valleys, Serralunga and Barolo, and their five principal communities, all of which lie to the southwest of the city of Alba and are reputed to impart distinctive characteristics and traits to their respective progeny. The townships of Serralunga, Castiglione Falletto, and Monforte are situated in the Serralunga Valley and are reputed to produce the region's firmest, longest-lived Barolos. Meanwhile, Barolo and La Morra, from which the more "delicate" wines of the zone are said to flow, are part of the Barolo Valley. However, there are many variations in Barolo on the same theme, and this hardly takes into account the decades old debate in Barolo over the relative merits of the modern versus traditional styles of Barolo, which have as much to do with individual winemaking techniques as they do the amount and kind of barrel aging the wines receive. Happily, in the end, great Barolo is fashioned in all five of the major townships, in modern and traditional styles, and all else in between.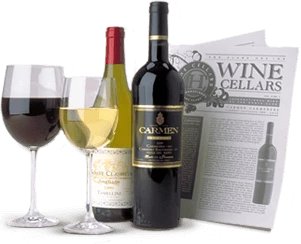 Enjoy Limited Production Estate
Bottled Wines
Discover limited production estate bottled wines such as Vergenoegd's internationally
acclaimed 2005 Cabernet Sauvignon, imported exclusively for our members.
DISCOVER OUR FOUR CLUBS