Outstanding Wine Wedding Gift Ideas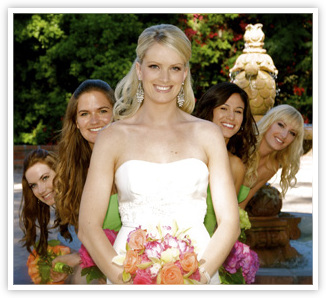 It wasn't always so difficult to find a unique and special wedding gift... when newlyweds married in their twenties! The general concept used to be to help new marriages get off to a good start. These days, quite a few newlyweds are either combining two households, or they have lived in their own home for several years already and that means that they already have two of everything! Here's your chance to give the perfect wedding gift: One that can be shared by the Bride and Groom that already has everything they need!
Set Their Course For Ongoing Celebrations for the New Couple!
In the fast-paced society that we now live in, many couples are interested in creating meaningful and rejuvenating experiences, rather than accumulating things. And you can help facilitate ongoing celebrations for this new union by sending hand-selected gourmet wines, beers, cheeses, exotic floral arrangements, chocolates, or even premium, hand-rolled cigars! Why not consider a wedding gift that fosters touching moments and romantic memories... one that the new couple will anticipate and receive enthusiastically each month.
Renewing Your Vows Every Month – A Wedding Gift for Each Other!
Most couples know that a lasting, happy marriage requires ongoing attentiveness. And they're excited to give each other a wedding gift that allows them to set aside time to honor their marriage and renew their wedding vows. Why not celebrate your new marriage every month by giving each other a combination membership of two or more clubs that both will enjoy!
*For a highly personalized wine gift idea, consider combining a wine club membership with our cheese, flower, chocolate, cigar or beer clubs by using our Design Your Own Club™ program. Gift memberships can be delivered consecutively, or simultaneously at the request of the Bride and Groom.