Anniversary Wine Gift Ideas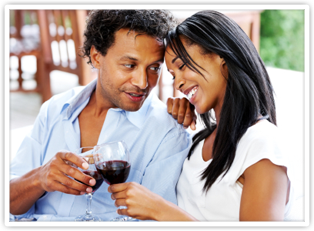 Whether you're buying a wedding anniversary gift for your spouse, parents, extended family members or close friends, finding a memorable gift that will be appreciated by both parties is no small task.
Since 1994, The International Wine of the Month Club has been a part of making these occasions special through gourmet products that are often shared and appreciated together, creating special moments to reflect back on cherished times and opportunities to create new memories.
Wine has been associated with celebratory occasions for centuries. We invite you to let us do the legwork for you and honor your loved ones not just once a year on their anniversary, but throughout the year by giving them what any wine lover would be thrilled to receive…outstanding limited production, estate bottled wines. Our two-tier wine tasting panel, headed by nationally recognized wine industry consultant, Don Lahey, ensures our featured wines are extraordinary and hard to find.
A Wine Club Gift Membership is Memorable, Affordable and Easy
Design a Custom Membership Sure To Be Enjoyed Together — You can easily combine a wine club membership with any of our other six monthly clubs with our Design Your Own Club™ program to create a custom tailored membership that will surely be enjoyed together.
A Wine Club Anniversary Gift Membership Creates Experiences — Over the years, our members have shared countless stories of using their monthly wine club shipment as means to ensure quality time, sometimes over a meal prepared together, other times, simply reading our newsletter as they discover new wines.
Celebrate an Anniversary Throughout the Year on Any Budget — Gift memberships from 2-12 months can be shipped monthly, every other month, quarterly or even on specific months.
In a Rush? We've Got you Covered — Print or email a customized gift announcement immediately or on a specified date. Order toll free or online easily in minutes.