West Cape Howe's mantra is "Making wines that people love to drink." In the case of West Cape Howe's 2010 Book Ends Cabernet Sauvignon, the folks at West Cape Howe have certainly fulfilled their mission to make exceptional quality wines that people truly love to drink. Rare is the premium Cabernet Sauvignon that can be thoroughly enjoyed at a tender age, but just open a bottle of the 2010 West Cape Howe Book Ends and enjoy the titillating aromas and flavors that flow from the bottle. Scents of ripe blackberry, currant, and cedar waft from the glass. In the mouth, a wealth of rich flavors reminiscent of fresh crushed berries, cassis, eucalyptus, and plum meld with elegant tannins honed by deft touches of French oak. Persistent, yet charming to the finish, it's hard to believe this wine is barely three years of age. Better still, this balanced medium-bodied Cabernet Sauvignon will surely gain further complexity in the bottle over the next 5-8 years, but most of us won't wait that long: we'll love drinking Book Ends Cabernet now at cool room temperature (no more than 65° F) after thirty minutes or more of aeration. Enjoy!
A superbly crafted Cabernet Sauvignon provides one of the finest accompaniments to red meats and rich flavorful sauces, and the 2010 West Cape Howe Book Ends Cabernet Sauvignon is no exception. Consequently, we suggest you fire up the grill. Marinated steaks, chops, chicken breasts, lamb kebobs, and thick wedges of vegetables all offer tasty accompaniments to the 2010 Book Ends Cabernet Sauvignon. One of our top picks to serve with this Cabernet Sauvignon is marinated flank steak, served with a flavorful herb infused mushroom sauce and a generous side of grilled vegetables. The rich berry flavors of the Book Ends Cabernet offer a tasty complement to the marinated steak, while thick wedges of grilled vegetables – winter squash, caramelized onions, and tender new potatoes – tenderize the wine's young tannins. Marinated lamb kebobs or tofu can be substituted for the flank steak. And for the record, the 2010 West Cape Howe Book Ends Cabernet Sauvignon can perform quite well solo or with just a few morsels of aged Cheddar, Havarti, or Tilsit cheese. Enjoy!
The picturesque West Cape Winery is located in the heart of Mount Barker in the southwest corner of Western Australia known as the Great Southern. Here, along dramatic Cape Howe, the Southern Ocean pounds massive gray cliffs and pristine white beaches, while towering eucalyptus provide a dramatic inland backdrop for the area's fastest growing winery.
West Cape Howe began operation in 1997, but it wasn't until 2009 when partners Chief Winemaker Gavin Berry, Viticulturist Rob Quenby, and financiers Ian Crockett and Rinze Brandsma moved their cellar door to West Cape Howe's present site in historic Langton, Mount Barker. Over the years, West Cape Howe has acquired the most mature vineyards in the region from which they fashion outstanding Cabernet Sauvignon, Chardonnay, Shiraz, Sauvignon Blanc, Semillon and more. The award winning Book Ends Cabernet Sauvignon is West Cape Howe's flagship offering.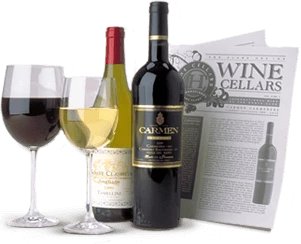 Enjoy Limited Production Estate
Bottled Wines
Discover limited production estate bottled wines such as Vergenoegd's internationally
acclaimed 2005 Cabernet Sauvignon, imported exclusively for our members.
DISCOVER OUR FOUR CLUBS