If you're expecting the 1999 Loimer Gruner Veltliner or most Gruner Veltliner for that matter, to even vaguely resemble the sweet or even semi-sweet white wines of Germany, you're in for a surprise. Loimer's Gruner Veltliner is bone dry. Its bright, fresh robe sets the tone for the clean, racy, citrus aromas that one expects from French Chablis or the best white wines of Italy. Lemon, straw and an ever so subtle backdrop of indescribable spice and mineral pervades the palate, and the wine finishes as dry and utterly thirst quenching as any we've tasted. Serve this Loimer Gruner Veltliner fairly well chilled, and then let it open a few minutes in the glass.
Whether it's pasta or schnitzels, the 1999 Loimer Gruner Veltliner has enough personality to shine. We have especially enjoyed this wine with moderately seasoned Italian-style seafood, most notably shrimp and pasta in a garlic and basil tomato sauce. Lightly fried foods; Weiner Schnitzel, tempura, even fried oysters are other excellent choices. The Loimer has the uncanny ability to cleanse the palate, thereby heightening the natural flavors in food. So even spicy Asian dishes with moderate amounts of soy, ginger or hot pepper make good accompaniments to Loimer's most refreshing 1999 Gruner Veltliner. Probst!
Fred Loimer is a young winemaker who leaves nothing to chance, preferring to forge ahead with complete confidence in his own style, and self prescribed 'quality obsession'. "There is no other secret", Loimer confides… "either in the vineyard or the winery." In addition, Loimer like so many ambitious winemakers of his generation (he is 37 years old) has gone abroad and gained practical experience, before settling in his native Langenloiser. After completing his studies at Austria's most prestigious wine school at Klosterneuberg, Loimer spent several years in Germany and California, "learning by doing," he says. His experience in California has led to a great deal of successful experimentation, including barrel ageing for a number of his wines; all white. Recently, Loimer's barrel aged Pinot Gris and Chardonnay have silenced even the staunchest opponents of barrel ageing, but true to his Austrian heritage, Loimer's greatest strengths are numerous offerings of excellent Gruner Veltliner, a spry, racy, personality-filled grape that Austria calls its own.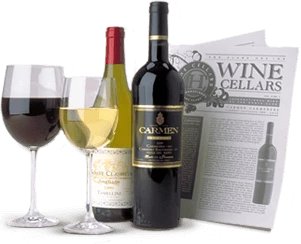 Enjoy Limited Production Estate
Bottled Wines
Discover limited production estate bottled wines such as Vergenoegd's internationally
acclaimed 2005 Cabernet Sauvignon, imported exclusively for our members.
DISCOVER OUR FOUR CLUBS