A golden, sun-drenched robe, pure ripe fruit, and subtle minerality and spice are the calling cards of von Othegraven's 2006 Maria v. O. Riesling. In short, this Maria v. O. is classic Saar Riesling, replete with an amplifying nose redolent with the essences of freshly picked apple, pear, and quince. Add perfect acid balance, freshness, and touches of mineral and slate from the estate's noble terroir, and the bouquet of the 2006 Maria v. O. reflects every bit of the charm and complexity of the greatest Saar Rieslings. On the palate, the same stony, pinpoint essence of the region meets soft natural fruit and subtle complex spice tones – all of which continue to work their charms as the wine unfolds graciously in the glass. And as she takes her curtain call, the lovely 2006 Maria v. O. finishes just off dry with a bow and a kiss, which are enough to entice us to another glass, and another glass, and . . .Well, you get the picture! Enjoy the 2006 Maria v. O. icy cold or only slightly chilled (35º- 55º F).
As an off dry Riesling with subtle complexity, the 2006 Maria v. O. comes across as the perfect pairing for an eclectic group of foods. Aside from the many traditional tried and true Riesling pairings, such as grilled fresh water fish or light charcuterie, we also endorse the Maria v. O. with tapas and more complex seafood dishes with a twist. Guacamole, Shrimp and Avocado Salad, and even Green Tipped New Zealand Mussels in a Tomatillo sauce are just a few eclectic dishes that pair well with this wine. We are, also, fond of the Maria v. O with stir fries and delicate tempuras. Prosciutto, served with sweet cantaloupe, honeydew melon, or even asparagus provides another opportunity for this wine to shine. An assortment of soft cheeses makes for a most pleasant evening with Maria v. O. as well. And of course, a Riesling as balanced and finely flavored as the 2006 Maria v. O. can double as an aperitif extraordinaire. Enjoy!
The Maximilian von Othegraven estate dates to 1804. However, intensive high quality viticulture in Kanzem, the present site of this domain, can be traced back much earlier to 1500. Today, Dr. Heidi Kekel, the niece and goddaughter of Maximilian von Othegraven, owns and runs this extraordinary property. With the passing of Maximilian and his wife Maria, Kekel is the heir to the throne, and what a job she has done. Moreover, the outstanding 2006 vintage along the Mosel, Saar, and Ruhr has provided Kekel with all the material she needs to craft extraordinary wines. In Germany, it is widely acknowledged that there are two great wine regions for the noble Riesling varietal, the Mosel and the Rhine. However, in sunny vintages such as 2006, the Saar is acknowledged to be the best part of the Mosel. At Kekel's von Othegraven estate the electric, stately elegance of the Mosel reaches its apogee. From one of the steepest and few great south-facing slopes above the Saar that is protected from the cold north wind, Heidi Kekel produces wines of supreme elegance, finesse and flavor. Possessing 13 of the 50 acres of the great Altenberg vineyard, Kekel is unquestionably the region's leading grower. Von Othegraven's Maria v. O. is named for Heidi Kekel's aunt Maria, and if the wine that bears her name even slightly resembles that grand lady, what a gracious, winsome person she must have been. In addition to the delicious Maria v. O. Riesling, Kekel also fashions several other show stopping wines from the ancestral Altenberg estate as well as fine Ockfener Bockstein and Wiltinger Scharzberg Rieslings from nearby sites.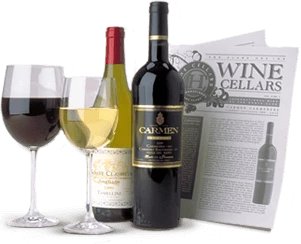 Enjoy Limited Production Estate
Bottled Wines
Discover limited production estate bottled wines such as Vergenoegd's internationally
acclaimed 2005 Cabernet Sauvignon, imported exclusively for our members.
DISCOVER OUR FOUR CLUBS