If your idea of the perfect wine begins and ends with Chardonnay or somehow you have come to worship the taste of new oak rather than the natural, individual flavor of wine, the 2002 Oremus Tokaji Furmint Mandolas may not be your first choice in dry white wine. However, if you are like most consummate wine drinkers and are intrigued by a very highly individual wine that sports character, flavor, purity, and quality, and is just brazen enough to be interesting, the Oremus dry Furmint is sure to be a hit. A bright straw color, a fresh intense nose of spice mingled with the haunting scent of peach blossoms, followed by dry racy flavors render the Oremus Tokaji one of the most intriguing white wines of the year. In addition, the 2002 Mandolas is made in a beautiful medium-bodied format that offers good crisp acidity, which holds much of the wine's flavor, right to the end. Captivating and delicious now, this dry Furmint will only get better with additional bottle age. As the wine matures it will become more lush and decadent as its natural acidity recedes. We suggest that you serve the Oremus well chilled (40º F) when young and moderately chilled when it is at least two years of age.
So you're not so sure of what wine to serve with the potato leek pizza topped with fresh goat cheese that Uncle Jack just made or you're afraid the spice in the black bean and chicken chili will overwhelm the insipid Chardonnay you were planning to serve at dinner? Well, no need to fret, the 2002 Oremus Tokaji Furmint Mandolas has those two ordinarily hard to match dishes covered, and that's not all. Seafood provides more than a few winning matches with the Oremus, too. We especially like the Mandolas with the more piquant version of Neptune's fare such as spicy conch fritters or Cajun shrimp, and any number of other highly charged dishes from the briny deep. Yet, we also recommend deftly prepared tempuras and even clams or oysters on the half shell, if you must: dry Furmint accentuates the fresh natural flavors of shellfish better than Chablis or even full throttle Sauvignon Blanc. And we haven't even mentioned traditional Hungarian fare, which rises admirably to the intensity of the Oremus dry Furmint. Goulashes and other Paparika and onion laden vittles provide added complements to this most intriguing wine, so why not experiment and enjoy?
The Tokaj region and its luscious, flavor packed wines known as Tokaji were once the talk and the toast of Europe. A walk through the vineyards of Tokaj-Oremus on the southwest slopes of the Zemplen Mountains in eastern Hungary is a stroll through the social, political, and vitcultural history of Europe. Once the prize possession of a succession of Hun-garian counts and then the finest jewel in the viticultural diadem of the Habsburg Empire, Oremus has been tantalizing palates for more than five centuries. Written records from this property date as far back as the 16th century. Fortunately, with the demise of the Soviet Union and its self imposed Iron Curtain, Hungary's Tokaj-Oremus is once again making history and producing noble wines that warrant a royal reception. Throughout the 18th and 19th centuries, Tokaj enjoyed the most exalted position among wines, but with such a long and illustrious history it is always difficult to separate fact from fantasy when it comes to wines of historical renown, and Tokaji has been no exception to that phenomenon. And with more than four decades of Communist rule that saw the production of noble wines in Tokaj severely curtailed, if not all but extinguished, fine Tokaji had become by the end of the 20th century more a legend than a reality a romance fuelled by the recollections and reminisces of a few old wise connoisseurs, who knew the greatness of Hungary's finest wine. So when the Iron Curtain was finally drawn back, the opportunity to revive Oremus presented itself, along with the task of redefining and re-establishing its identity. None other than Vega Sicilia, Spain's most historical estate and the producer of Iberia's most expensive wine, took up that Herculean task. The Vega Sicilia team has acquired and replanted the most highly prized vineyards in Tokaj, sparing no expense to preserve the oldest, choicest vines in selected vineyard sites. In addition, they have refurbished the region's finest underground cellars, and both local experts and Vega Sicilia's team now make the property's wine. The estate they bought was re-christened Oremus, meaning Let us Pray. Not surprisingly, within just six years of Vega Sicilia's arrival in Tokaj, Oremus had undergone a complete transformation that is nothing short of miraculous. Thanks to Oremus, and a few other dedicated producers, the greatness of Tokaji is being restored and the legend is once again reality. Today, Oremus produces a whole array of sweet traditional Tokaji wines, including Tokay Aszu, which is labeled from one to six puttonyos to indicate the wine's sweetness. Moreover, it produces an outstanding dry Tokaji, which is made exclusively from Furmint, Hungary's unique and most important varietal. This internationally styled wine, which had long been made in small quantities in Tokaj by a few local producers, now ranks as the estate's leading wine. It is named Mandolas after the picturesque slope from which it originates. All of the vineyards of Tokaj-Oremus are classed First Growth.
Furmint Furmint is the noblest and most important grape variety in the Tokaj wine district. Furmint has nearly all of the finest qualities a grape can possess. It is hearty and disease resistant, enjoying the ability to withstand cold winters as well as hot dry summers both important attributes in eastern Hungary. Moreover, grown in the volcanic soil of Tokaj, the Furmint varietal gives rise to fresh, full-bodied wines with haunting spice and a great potential for aging. Furmint also has the age-old attribute of developing the secondary characteristics that wine connoisseurs refer to as complexity. With controlled fermentation and oak barrel elevage, both of which are practiced at Oremus, Furmint develops an incomparable harmony of flavors.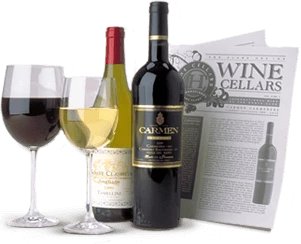 Enjoy Limited Production Estate
Bottled Wines
Discover limited production estate bottled wines such as Vergenoegd's internationally
acclaimed 2005 Cabernet Sauvignon, imported exclusively for our members.
DISCOVER OUR FOUR CLUBS