The 2007 Sandalford Margaret River Estate Reserve Sauvignon Blanc Semillon is a knockout blend of Bordeaux's two finest white grape varieties and further evidence of the Margaret River's supremacy in crafting superb wines from traditional Bordeaux varietals. This most recent Estate Reserve Sauvignon Blanc Semillon from Sandalford is an intense white wine that marries tremendous flavor to supreme balance, a beautiful texture, and an incredible finish. "Wow," is how one long time member of the tasting panel described the Sandalford Sauvignon Blanc Semillon, and with good reason. The 2007 Sandalford Sauvignon Blanc Semillon is a rich fruit concoction backed up by vibrant acidity that beguiles the nose from the first sniff until the last. It offers up the haunting scents of fresh fig, quince, and pink grapefruit, before promptly exploding on the palate in a cacophony of savory delights. For optimum enjoyment, we suggest chilling this wine to 40° F and then allowing it to open slowly in the glass. Enjoy!
One could easily finish a bottle of the 2007 Sandalford Estate Reserve Sauvignon Blanc Semillon neat, with a friend of course, but why settle for half the pleasure when you can have it all? This Sandalford Estate Reserve cepage offers the taster an outstanding opportunity to pair just about anything that swims in the sea or crawls upon the ocean floor to one of the finest Sauvignon Blanc style wines made on the continent. Whether it is smoked salmon with capers, marinated mussels, sautéed oysters, grilled scallops, or a more elaborate fish dish such Pan Fried Tasmanian Salmon, served with chive mash and a shaved fennel and ruby grapefruit salad, the 2007 Sandalford Estate Reserve Sauvignon Blanc Semillon reports to duty with a smile and more than enough flavor to tackle just about any conceivable seafood combination. However, lest you think this Sandalford offering too parochial, we can recommend it with much more than seafood. It complements chicken and pork equally well. In addition, we suggest you consider the Sandalford with various Thai or Asian fusion preparations. Po Pia Sod, the Thai rendition of fresh spring rolls with whole shrimp, brings out the lush fruit and herb tones in this Sauvignon Blanc Semillon. Salads and bean dishes, served with either fresh papaya or a papaya relish offer some more notable marriages with the 2007 Sandalford Sauvignon Blanc Semillon. Soft, creamy cow's cheeses offer wonderful accompaniments, too.
Sandalford is one of the oldest and largest privately owned wineries in Western Australia. Founded in 1840 by Western Australia's first Surveyor General, John Septimus Roe, the Sandalford Estate began as part of only the second land title in Western Australia. Roe named the estate after the English priory at Sandalford, where his father was rector. Since 1991, historic Sandalford Wines has been owned by the Prendiville family. It still occupies the original 40 hectares of the grant, spread out along the banks of the beautiful Swan River, less than a 30 minute drive from Perth. Moreover, Sandalford is unequivocally one of Western Australia's leading purveyors of premium wines. In 1970, Sandalford planted one of the first vineyards in the Margaret River, which lies south of Perth. Since then Margaret River has become Western Australia's most important appellation for premium grapes. Sandalford's Margaret River vineyard comprises 600 acres that are entirely dry farmed. This vineyard is the source of all the winery's estate offerings. Meanwhile, Sandalford's Estate Reserve selections reflect the epitome of winemaking under the direction of Winemaker Paul Boulden. In addition to making some of the continent's most exquisite wines from traditional Bordeaux varietals, most notably Cabernet Sauvignon, Sauvignon Blanc, and Semillon, Sandalford Wines also fashions excellent Shiraz and Chardonnay. Furthermore, all of the estate's top wines are featured at Sandalford's luxury restaurant. Under the direction of Chef Mark Ford, the restaurant at Sandalford has become a must stop for both locals and visiting dignitaries in search of exemplary cuisine. Set amid vines more than a century old, the restaurant serves a fantastic array of local specialties, which makes it easy to understand why it has been deemed "one of the top half dozen winery restaurants in the country." In all respects, Sandalford warrants serious attention from gourmands and oenophiles alike. And then there is the view: What more could one ask? The Margaret River The Margaret River is a green temperate corner of Western Australia that sits beside the sea. Here the Margaret River makes its way through wooded hills and steep ridges carpeted with wildflowers, before sighing almost inaudibly into the gleaming Indian Ocean. Crystalline waters and high rolling waves offer Australia's finest surfing as well as its most compelling seascapes. These very same waters, along with steady ocean breezes, a unique soil, and a Mediterranean climate, also make Margaret River one of the finest natural wine-producing areas on earth and a great place to peacefully whittle away the time. In the early1960's, a scholar named John Gladstone was the first to recognize and publicize Margaret River's special climate, soil, and conditions known as terroir. In a detailed account Gladstone wrote glowingly of the similarities between the finest wine producing regions of Bordeaux and Margaret River. Moreover, he extolled the perfect weather of Margaret River for the cultivation of the vine, especially for the traditional Bordeaux varietals. And, indeed, Gladstone's proclamation has proven to be more than just wishful thinking, surpassing even his own expectations: In the past three decades the Margaret River has established itself as a world-class wine producing region for Shiraz and Chardonnay as well as the traditional Bordeaux varietals. Fortunately or unfortunately, and that depends upon one's perspective, Margaret River remains widely unknown to the average wine consumer in the United States. Barossa, Hunter, McLaren Vale, and even the Clare garner more attention, and this may be due to the relatively small production in the Margaret River; the Margaret River produces less than 2% of Australia's wine, despite extensive planting in the last three decades. Yet the Margaret River garners the highest proportion of gold medals and trophies for its wines of any viticultural region of Australia – a tribute to the Margaret River's dedication to premium varietals, quality winemaking, and outstanding terroir.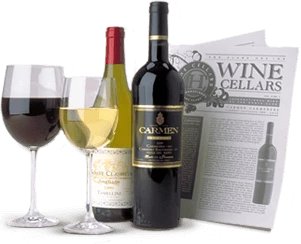 Enjoy Limited Production Estate
Bottled Wines
Discover limited production estate bottled wines such as Vergenoegd's internationally
acclaimed 2005 Cabernet Sauvignon, imported exclusively for our members.
DISCOVER OUR FOUR CLUBS