The 2005 Sandalford Estate Cabernet Sauvignon is well endowed in a deep purple robe and an amplifying bouquet. In true Margaret River fashion this Estate Reserve Cabernet provides a seductive aromatic profile that tantalizes the nose with scents of blackberry, mint, and eucalyptus – the calling cards of classic Australian Cabernet. Better still, this wine's aromatic fireworks follow through on the palate and offer the taster a rare treat: great flavor and hedonistic pleasure. These two attributes are rarely synonymous in such a young Cabernet Sauvignon. Medium to full bodied, the Sandalford Estate Reserve Cabernet Sauvignon expresses the easy accessibility and eminent beauty of Margaret River. Moreover, bright acidity and long, ripe tannins add length to the wine's finish and speak to the longevity and ultimate potential of this comely offering. For optimum pleasure, allow the 2005 Sandalford Estate Reserve Cabernet Sauvignon at least thirty minutes of aeration before consuming. However, to those patient and disciplined enough to forego instant gratification, we heartily recommend the cellaring of this Margaret River classic for several more years, as time will quite assuredly pay handsome dividends in regard to this classic Cabernet. Anticipated maturity 2008-2015.
Given the acumen at Sandalford's award-winning restaurant, it only stands to reason that Sandalford's Estate Reserve Cabernet Sauvignon should be crafted with an eye to the culinary comforts of the restaurant's splendid table. Certainly, beef, lamb, pork, chicken, and game all provide excellent opportunities to showcase the 2005 Sandalford Estate Reserve Cabernet Sauvignon, but at Sandalford the real fun only begins there. Some of Sandalford's exquisite pairings with their Estate Reserve Cabernet Sauvignon include Pink Peppercorn Crusted Kangaroo, served with sweet potato roesti and caramelized baby beets; Venison Carpaccio with truffle pecorino, beetroot crisps and rocket; and Rabbit and Smoked Chorizo Terrine, served with homemade mustard bread and tamarind chutney. One need not be as accomplished as Mark Ford in the kitchen to open a bottle of the 2005 Sandalford Estate Reserve Cabernet Sauvignon, but it is nice to know that this Sandalford Cabernet can shine in the company of the finest cuisine.
Sandalford is one of the oldest and largest privately owned wineries in Western Australia. Founded in 1840 by Western Australia's first Surveyor General, John Septimus Roe, the Sandalford Estate began as part of only the second land title in Western Australia. Roe named the estate after the English priory at Sandalford, where his father was rector. Since 1991, historic Sandalford Wines has been owned by the Prendiville family. It still occupies the original 40 hectares of the grant, spread out along the banks of the beautiful Swan River, less than a 30-minute drive from Perth. Moreover, Sandalford is unequivocally one of Western Australia's leading purveyors of premium wines. In 1970, Sandalford planted one of the first vineyards in the Margaret River, south of Perth. Since then Margaret River has become Western Australia's most important appellation for premium grapes. Sandalford's Margaret River vineyard comprises 600 acres that are entirely dry farmed. This vineyard is the source of all the winery's estate offerings. Meanwhile, Sandalford's Estate Reserve selections reflect the epitome of winemaking under the direction of Winemaker Paul Boulden. In addition to making some of the continent's most exquisite wines from traditional Bordeaux varietals, most notably Cabernet Sauvignon, Sauvignon Blanc, and Semillon, Sandalford Wines also fashions excellent Shiraz and Chardonnay. Furthermore, all of the estate's top wines are featured at Sandalford's luxury restaurant. Under the direction of Chef Mark Ford, the restaurant at Sandalford has become a must stop for both locals and visiting dignitaries in search of exemplary cuisine. Set amid vines more than a century old, the restaurant serves a fantastic array of local specialties, which makes it easy to understand why it has been deemed "one of the top half-dozen winery restaurants in the country." In all respects, Sandalford warrants serious attention from gourmands and oenophiles alike. And then there is the view: What more could one ask?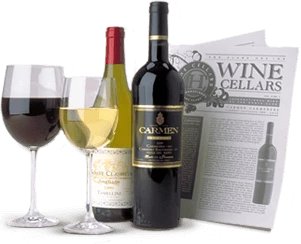 Enjoy Limited Production Estate
Bottled Wines
Discover limited production estate bottled wines such as Vergenoegd's internationally
acclaimed 2005 Cabernet Sauvignon, imported exclusively for our members.
DISCOVER OUR FOUR CLUBS