It's hard to imagine any Cabernet Sauvignon being better than the 1999 Rosenthal The Malibu Estate Founder's Reserve. Indeed, it is even difficult to fathom how the 1999 Founder's Reserve can eclipse Rosenthal's excellent regular estate bottling of Cabernet Sauvignon, but Rosenthal's winemaker Christian Rougenet has truly outdone himself with the estate's 1999 Founder's Reserve – The Malibu Estate's finest release to date. To begin with, the 1999 vintage was at its absolute best in Southern California. The 1999 Founder's Reserve Cabernet Sauvignon is a monolithic wine. It is a nearly opaque offering that possesses a monumental set of aromatics. It tantalizes the nose with copious quantities of blackberry, cassis, currant, tobacco, refined oak, and wild mint, all of which carry over into every sip where they grow more profound and seductive with gentle aeration. The only problem with this fortuitous scenario is that it becomes nearly impossible not to consume the 1999 Founder's Reserve before it has reached its apogee. The longer the 1999 Founder's Reserve airs the more intriguing it becomes, so allow at least an hour or more for optimum enjoyment. This wine is the essence of Cabernet Sauvignon and the very finest wine produced in Los Angeles County. We suggest decanting this flavorful, highly endowed beauty before serving it at cool room temperature (about 65° F). Enjoy!
One could serve almost anything with the 1999 Rosenthal The Malibu Estate Cabernet Sauvignon or nothing at all and be perfectly satisfied. However, the finest cuts of beef, served with mushrooms, truffle infused sauces, and all the mashed potatoes, butter, and cheese you can handle provide excellent accompaniments to Rosenthal's finest wine. Osso Bucco, lamb chops, or even simply prepared roast legs of lamb provide other splendid complements to this powerful, but subtley complex wine. In addition, garlic, olive oil and fresh Provencal herbs pose no threat to this full-bodied wine, so no need to spare the spice or savory in preparing accompaniments to the 1999 Founder's Reserve Cabernet Sauvignon. Pronounced flavors will only add to the sensory crescendo. Buffalo steak, kangaroo, ostrich, spicy sausages, and piquant bean dishes also provide excellent complements, but then again so does an empty glass and good friend. Need we say more?
The Malibu Estate, the country home of George Rosenthal, produces Los Angeles County's finest wine, and that is no mean feat. In the 19th century, Los Angeles County was reputed to have been the leading producer of premium wine in California, but with the advent of phylloxera and Pierce's Disease, followed by urban sprawl (the county's most fatal malady), wine production had nearly ceased in Los Angeles County as early as the 1950's. Such was the unhappy state of wine affairs in and around Los Angeles until 1987, when George Rosenthal planted a prime portion of his Malibu ranch to European varietals and put Malibu and Los Angeles County back on California's viticultural map. Others have followed suit in an attempt to emulate The Malibu Estate's success, but none have fashioned wines quite as compelling as Rosenthal's The Malibu Estate. Critics have commented that The Malibu Estate has two distinct levels of wine: great and greater, and it would be hard to argue against that summation. The estate's low yields and small production make it difficult to turn out anything but the best. Nevertheless, this winery manages to fashion in exceptional vintages tiny quantities of Founder's Reserve Cabernet Sauvignon from the property's Las Piedros Vineyard. The Founder's Reserve is a wine that has been heralded as the epitome of Cabernet Sauvignon. In addition, The Malibu Estate now has a new release called RE. It is an outstanding Meritage that combines all three of the estate's red grapes: Cabernet Sauvignon, Merlot, and Cabernet Franc, all from low yielding vines. All of Rosenthal's wines now bear the distinct Malibu Newton Canyon appellation.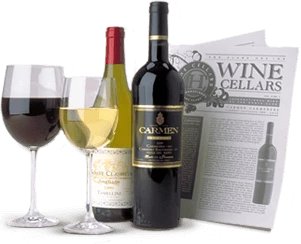 Enjoy Limited Production Estate
Bottled Wines
Discover limited production estate bottled wines such as Vergenoegd's internationally
acclaimed 2005 Cabernet Sauvignon, imported exclusively for our members.
DISCOVER OUR FOUR CLUBS