Happily, the 1998 Rosenthal Malibu Cabernet Sauvignon follows in the footsteps of its illustrious predecessors. It also qualifies as the finest 1998 California Cabernet we have tasted, without exception, so forget everything you have ever heard or experienced with other 1998 California Cabernets because the 1998 vintage in southern California was as sensational in Malibu as it was disappointing in Napa, Sonoma, and elsewhere along the entire North Coast. The 1998 Rosenthal Cabernet is an old-fashioned California Cabernet Sauvignon, which means it is a formidable, highly flavored wine that hearkens back to the glory days of the California Wine Renaissance in the late 1960's and early 1970's. It sports pronounced aromas of cedar, black cherry, currant, tobacco, and mint. On the palate, the essence of blackberry, with an infusion of cassis, spice, mint, chocolate and new oak, wraps around a highly structured core to define the wine's flavor profile. Packed with subtle complex flavors, the 1998 Rosenthal Cabernet Sauvignon also exudes the estate's telltale length and lingering finish, which constitute the signature of Rosenthal's Malibu Estate Cabernet. We suggest decanting this buxom beauty and allowing it to breathe for an hour in a cool ( about 65º F) spot. This way the wine will reveal its inherent power as well as its pleasure. Enjoy!
You could serve almost anything with the 1998 Rosenthal Malibu Estate Cabernet Sauvignon and it would taste good, commented one member of the tasting panel to the nodding, almost prayerful approval of the entire cohort. However, meat and cheese, and just about anything else that calls for body and flavor, provide especially fine accomplices to the 1998 Malibu Estate Cabernet. Roast leg of lamb, prepared Provencal style with garlic, olive oil and fresh rosemary is, perhaps, our favorite complement to this wine. The pronounced flavor of the lamb melds with the full flavor of the wine to provide the perfect pairing. Other Meditteraranean specialties, especially Greek and Lebanese dishes and other selected Middle Eastern fare, with their highly charged, exotic flavors, also offer splendid choices with this full-throttle Cabernet Sauvignon. Beef, duck, buffalo steak, spicy sausages, and piquant bean dishes also make other excellent complements to the 1998 Rosenthal Malibu Estate Cabernet Sauvignon, but if all you want is a splendid Cabernet to drink, completely unencumbered, this too is your wine.
In the 19th century, Los Angeles County was reputed to have been the leading producer of wine in California, but with the advent of phylloxera and Fierce's Disease, followed by urban sprawl (the county's most deadly disease of the 20th century), wine production nearly disappeared from Los Angeles County. Such was the unhappy state of wine affairs in and around Los Angeles until 1987, when George Rosenthal planted a prime portion of his Malibu ranch to European varietals and put Malibu and Los Angeles County back on California's viticultural map. A real estate developer, restaurant/hotel owner and breeder of fine Andalusian show horses, Rosenthal produces the county's premier wines. Specializing in Cabernet Sauvignon, Merlot and Chardonnay, which are made only in miniscule lots, George Rosenthal and French winemaker Christian Rougenet spare no expense in the pursuit of full throttle, highly extracted wines of distinction. At Malibu Estate, the grapes are entirely handpicked from low yield vines and the resulting hand crafted wines are all aged in the finest French oak barrels. No wine is released until it is ready to drink, a practice that defies contemporary economic exigencies but aptly defines this estate's commitment to quality. To highlight just how serious this property is, the 1998 Cabernet has just become available, after six years of covetous ageing.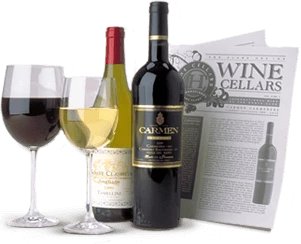 Enjoy Limited Production Estate
Bottled Wines
Discover limited production estate bottled wines such as Vergenoegd's internationally
acclaimed 2005 Cabernet Sauvignon, imported exclusively for our members.
DISCOVER OUR FOUR CLUBS